The colourful, bustling lively markets and varied streetside delicacies of Nha Trang frequently attract travellers in search of an authentic Vietnamese holiday. Evason Ana Mandara & Six Senses Spa – Nha Trang provides an ideal haven from which to explore Vietnam's multifaceted character, complete with a stretch of pristine beach to laze the day away should one require some peace and serenity.
The only beachfront resort on Nha Trang, Evason Ana Mandara & Six Senses Spa – Nha Trang is surrounded by verdant foliage shading the 17 villas from the sun and creating privacy for guests. Constructed to resemble a traditional Vietnamese village, the resort features 74 rooms, each with a landscaped garden and pool. A beige colour scheme and dark timber accents give the interior a calm, laid-back ambience to chill out in. Amenities in the form of an oversized canopied bed, a pillow menu, an al fresco rainshower and Jacuzzi , satellite television, high-speed internet access and even a popcorn machine for quiet nights in provide guests with all the modern conveniences expected of a five-star establishment.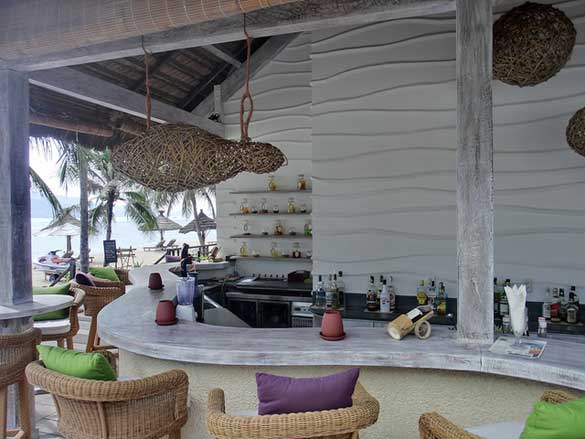 Like all Six Senses properties, the Six Senses Spa features a wide range of pampering services in the midst of lush organic gardens. Nha Trang's world-famous clear waters and myriad of marine life is ideal for diving, with a new watersports centre offering full PADI certification. Nha Trang's versatile location also allows guests to enjoy a wide variety of activities. Whether it is an excursion to the city, a trek through the forest or a day spent island hopping, knowledgeable staff will ensure that each experience is tailor-made down to the last detail.
Dining at a Six Sesnes establishment has always been a gastronomic adventure, and Evason Ana Mandara & Six Senses Spa – Nha Trang's restaurants carry on this tradition with panache. Ana Pavilion Restaurant looks out to panoramic views of Nha Trang Bay and offers delectable Vietnamese and international creations for guests to choose from. Themed dinners by the pool such as Beach BBQ and Salt and Seafood evenings can be found at Beach Restaurant, complete with live performances that give an informal introduction to local culture. At night, savour a bottle of wine in the courtyard from Lobby Bar's extensive selection of vintages or a cocktail at the pool bar.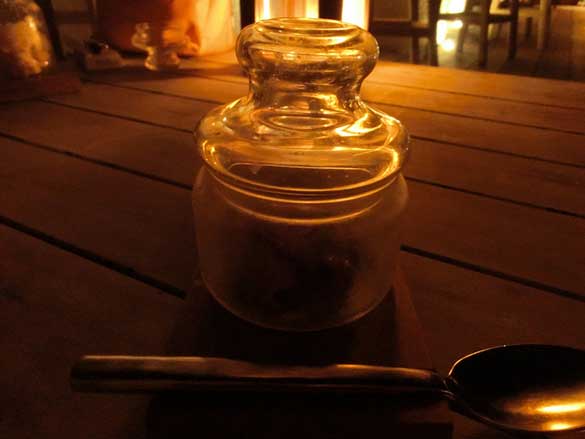 As extravagant as the Evason Ana Mandara experience can be, the resort remains deeply committed to protecting the environment. All villas have been built using sustainable wood and are designed to provide ample nature ventilation, thus reducing the need for air-conditioning. A water recycling programme ensures that the establishment's organic gardens are well cared for, while biodegradable detergents and use of solar energy keep the impact on the environment minimal.
Lying supine on one of the few remaining pristine beaches in the world, guests can't help but notice how the surrounding natural splendour is invariably linked with Evason Ana Mandara & Six Senses Spa – Nha Trang's eco-consciousness – a philosophy the green designer resort executes with style.
Beth is a travel blogger who writes for The Fashion-less Life. She lives in Northern England but loves to take holidays to Vietnam & Asia every year.