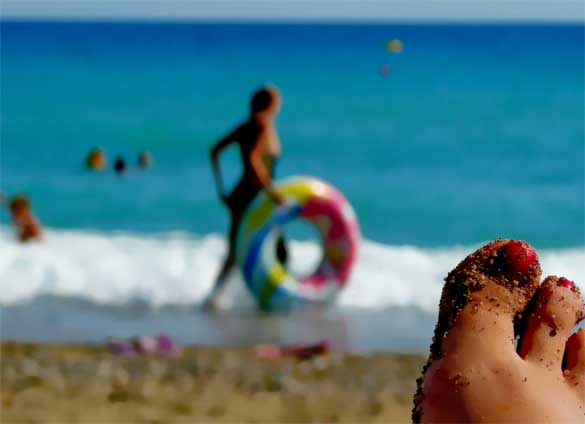 Photo Credit: E.L.A
Many people prefer to spend their summer vacation relaxing by the beach with a cold drink in hand, while some opt to head off to another country or take an exciting ski trip. Most of us are looking for something with a little bit of everything – something fun, relaxing and inexpensive. Renting your own vacation property in Cape Cod allows all the privacy and amenities of home in a beautiful new location, and it could just be exactly what you're looking for in your next getaway.
A stay at Cape Codis suited for everyone looking for a beautiful place to spend time with their friends or family. Enjoy the scenery with the lovely trees, relaxing atmosphere with an amazing beach just around the corner.
The Cape Cod Summer Experience
This is one type of vacation everyone should experience at least once, and the houses and apartments that can be rented at Cape Cod are indeed a must see. There are many choices when it comes to finding your vacation home, but there really is no wrong choice.
Available amenities in the area:
Even though the houses in Cape Cod might look classical, the appliances that are available inside are not. These houses provide the pleasure of using air conditioning, ceiling fans, a cable TV that offers lots of channels, a high speed internet access, a stereo system, a telephone that has an answering machine, and much more.
The bedrooms also offer a king, queen, or a single bed. The rooms can easily accommodate around 4 to 6 people. They also provide a complete package when it comes to the linens, so there is no need to pack sheets, blankets, etc.
The kitchen also offers new appliances such as a blender, a gas grill, a dishwasher, a microwave, a toaster, coffee maker, as well as a food processor.
There is also an available place for a fireplace and heated pools that can be found in some of these houses.
Because your rental property affords you a lot of extra space and comes equipped with all the supplies you could ever need, these houses are ideal for large group or family vacations and entertaining. Another plus side of this is that you will most likely be splitting the cost amongst everyone who is vacationing with you, something that wouldn't be likely if you all stayed in your own separate hotel rooms.
When picking out the perfect vacation spot there are few things to always remember.
The price
The location/ setting
Nearby attractions
The size of the home
Time of year you want to stay
What to pack
Do you want to rent or own?
Type of trip: Is this for your family or friends?
Whether you are planning a large family vacation with extended relatives, or just want a short relaxing trip with your significant other, staying in one of the many different kinds of Cape Cod Summer Rentals may just be the vacation you've been dreaming about.
Jess Holmes is a freelancer who enjoys writing about travel and vacationing on a budget.