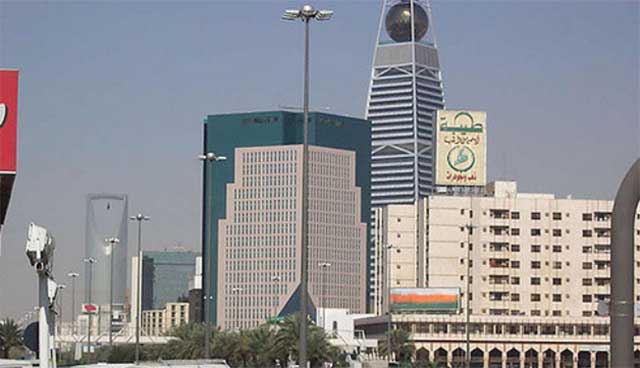 Photo Credit: Hani Masoud
In recent years Saudi Arabia has become a big player in the world of business. Thousands of executives travel to Riyadh each year to make deals, sign contracts and press skin with some of the most influential business leaders in the world.
Let's face it, though. Once the meetings are over and you return to your hotel in Riyadh, it's easy to let the business travel blues take hold. When you're far away from your friends and family in a foreign land, it's easy to resort to dining alone before slinking back to your room to watch hotel television.
But it doesn't have to be that way. Your company has given you a free trip to one of the most interesting countries in the world. Make the most of it during your weekend off, and head out to see some of these great sights. Remember: in Saudi Arabia, the weekend is Thursday and Friday rather than Saturday and Sunday.
Sightseeing at Murabba Palace
You no longer need a permit to venture inside this striking building. This old mud-brick palace was built by King Abdul Aziz because he wanted a structure which was harder to conquer than Riyadh's other famous building, Masmak Fortress. Inside the palace, there's a museum with displays of traditional clothes, crafts and the first royal Rolls Royce.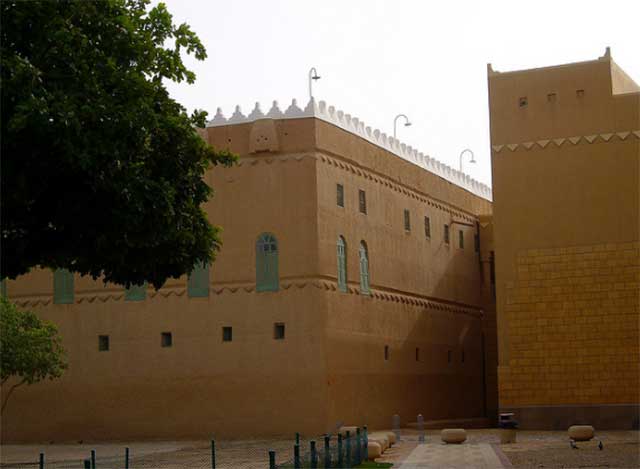 Photo Credit: Lluís Sala
Muslim history at the National Museum
This is the top tourist sight in Riyadh, and you'll be pleased to hear that most exhibits are available in English. It's highly interactive, but bear in mind that there's a heavy Muslim preference with plenty of Quran quotes, re-enactments of legendary battles of the Prophet Mohammed, and a very upbeat spin on Saudi history.
Stunning views from Kingdom Centre
The second tallest building in Saudi Arabia and voted "skyscraper of the year in 2002", this glowing example of modern architecture is hard to miss. The view from the skybridge on the 99th floor is well worth visiting after dark, as it offers unrivalled views of the city and its tantalising surroundings. If you're a shopaholic you'll adore the luxury three floored retailmall inside, with one floor reserved solely for ladies.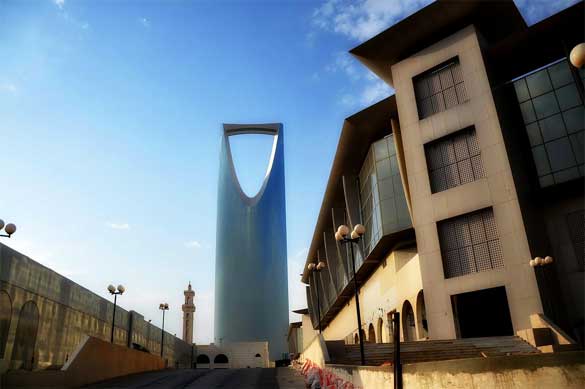 Photo Credit: Wajahat Mahmood
Playing Nine Holes in the Desert
Saudi Arabia isn't exactly known as a top golfing destination, which is a shame as it's home to some really great courses. As well as a country club half an hour west of the city, and a nine hole course in the city centre, by far the best place to put your skills to the test is on the desert fairways of Riyadh Golf Courses. Located just twenty minutes north-east of the city itself, here you can enjoy the unique experience of playing on 'browns' (sand mixed with oil) instead of greens.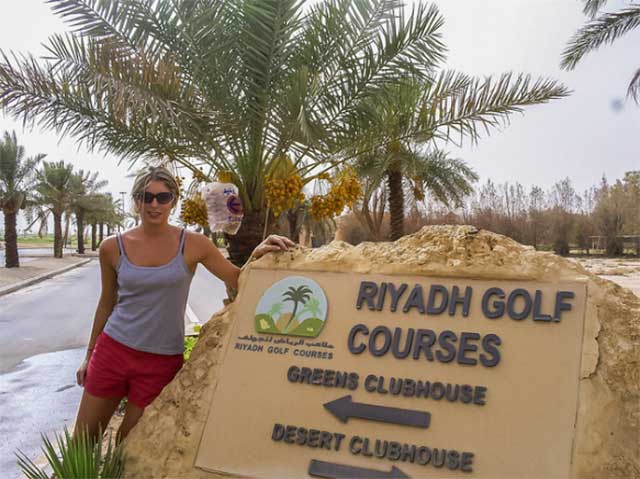 Photo Credit Willem Verhoef
What would you recommend businessmen and women to try in Riyadh?
Dale Winterthorpe produced this content in association with Radisson Blu Riyadh.