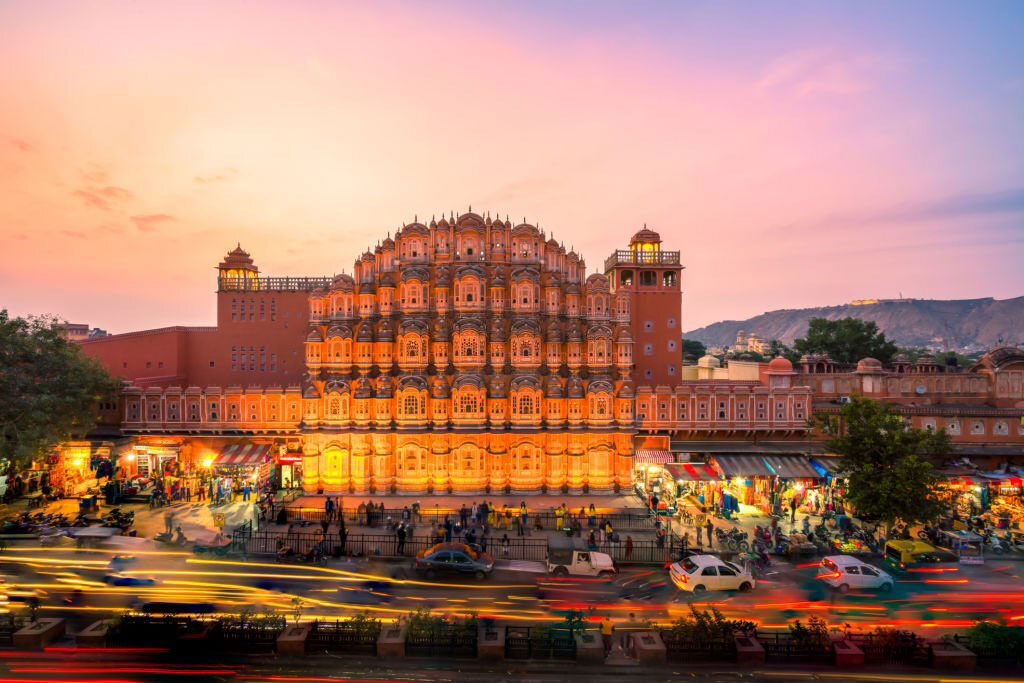 Tourists and Shopping places in Jaipur: You take a girlfriend to any place in the world; one thing she cannot resist is shopping. The face of ladies literally starts blushing at the very name of sale and shopping. Jaipur the pink city of India has not only a rich cultural heritage but it also offers awesome shopping opportunities.  It provides an amazing shopping experience to the travelers who visit it.
The lively and interesting markets here give an opportunity the tourists to interact with the royal culture and heritage of the Rajputs. Shopping is part & parcel of the Jaipur trip and it cannot be avoided. The trip to Jaipur is incomplete without shopping in Jaipur city. So today I want to share some great shopping destinations in Jaipur with you.
Famous Markets in Jaipur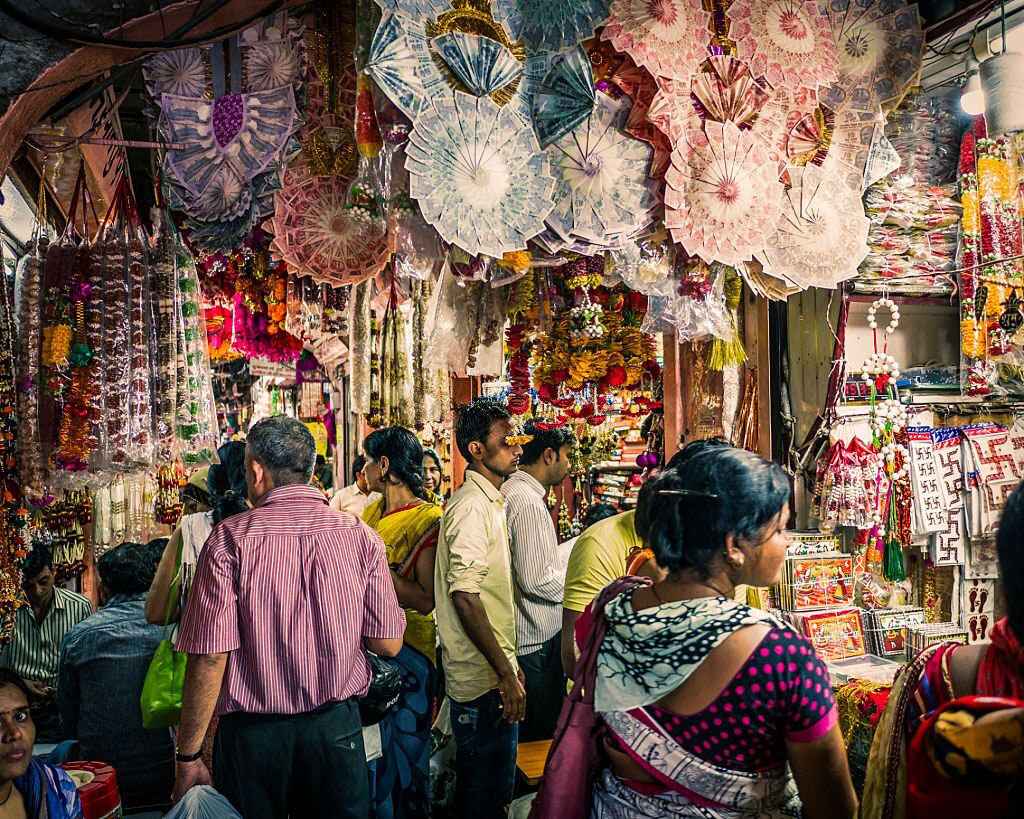 Some of the famous markets of Jaipur are
Tripolia Bazar
Kishanpol Bazar
Bapu Bazar
Chapur Stalls
Subhash Chowk
Chaura Rasta
The above listed are some of the famous shopping streets of Jaipur which tourists love to visit. You can find many attractive products here.
Famous Shops in Jaipur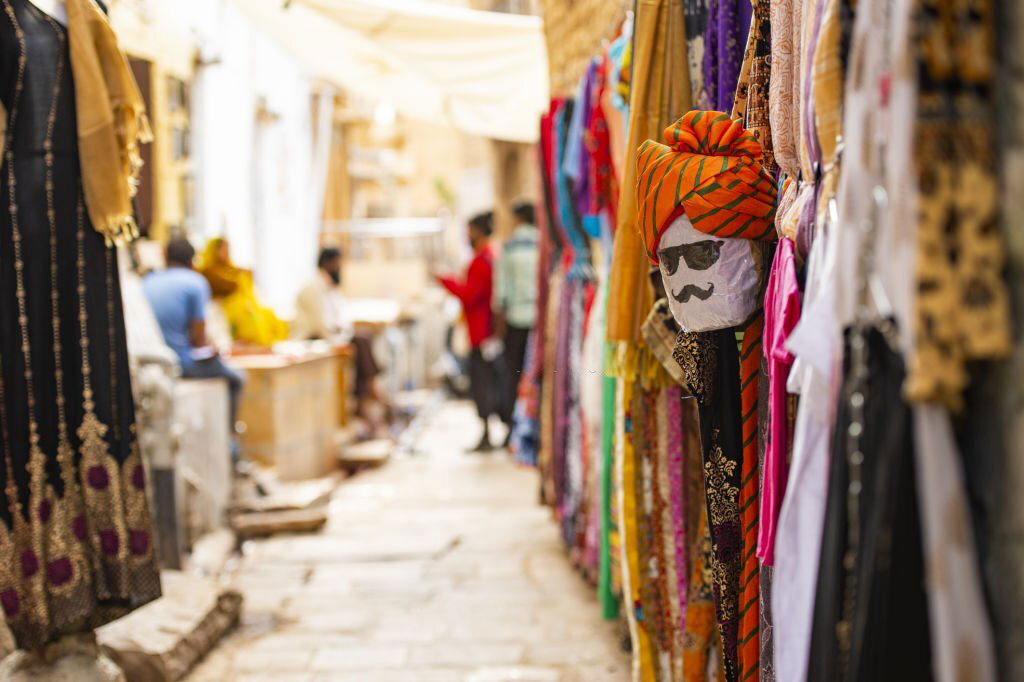 Some shops in Jaipur are world-famous. People from all corners of the world visit Jaipur each year and places like Bhandari Jewelers, Maharaja Carpets, Gem Palace, Soma, Neerja and Anokhi museum of Hand printing are globally famous.
Famous Products
It is well-known fact that Jaipur is very famous for camels. So many camel leather items are also available here. The jutis, slippers, and handbags are some of the famous camel leather items. Besides this Jaipur is also famous for its designer jewelry.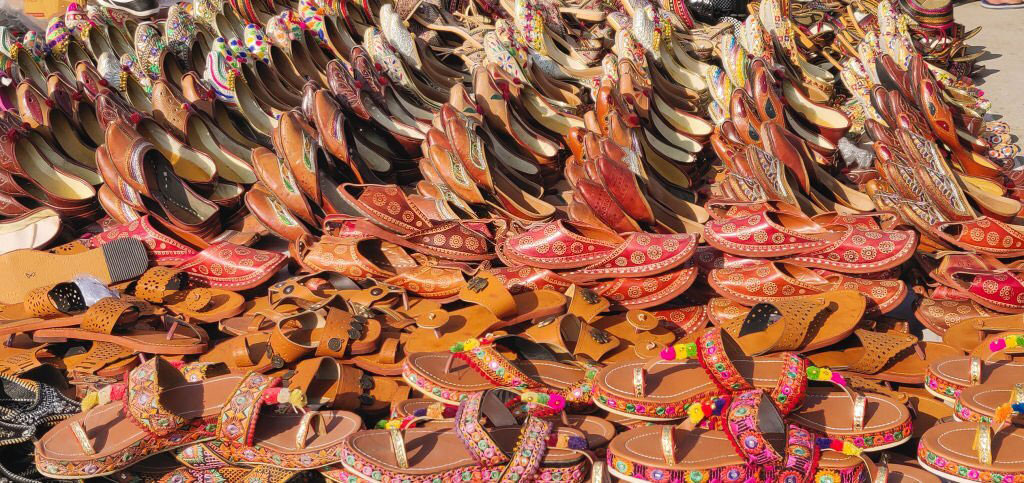 You can explore many gems, and precious stones here, and one thing is for sure, you will mostly find ladies in these jewelry shops.
Besides shopping spots, there are also many tourist places here. The royal Havelis, rich vibrant culture, and traditional handicrafts are part and parcel of this city. The famous forts and tourist places depict the culture of this place. Some of the famous places include
1. Hawa Mahal
This is a five-story building built by Maharaja Sawai Pratap Singh. It is a famous icon of Jaipur city. It is a 50 feet high building and a very famous tourist destination.
2. Amer Fort
This has been the capital of Kachhwaha rulers for almost five centuries. It is built on top of the Aravalli hills. It is possible to see this fort from a distance. This is one of the greatest examples of the magnificent architecture of Rajasthan. On the foothill lies the Maota Lake which serves as the water source for the palace.
3. City Palace
It is located in the North-East part of the city. It is a mixture of Rajasthani and Mughal architecture. It clearly depicts the richness of the past era. It is one of the most loved spots by tourists.
4. Albert Hall
This hall is situated in Ram Niwas garden. It is converted into a Museum which vibrantly displays the art of Rajasthan.
Besides these, there are some other famous destinations which include Jantar Mantar, Pushkar lake and chokidhani. Once you visit this city you will find that it has many options to visit. To make your stay comfortable there are many luxurious hotels in Rajasthan.
To confirm all these above points you have to visit Jaipur. So just pack your bags and come to Jaipur.
Hope you enjoyed reading about "Awesome tourists and shopping places in Jaipur". Please do share your thought in the comment section below.