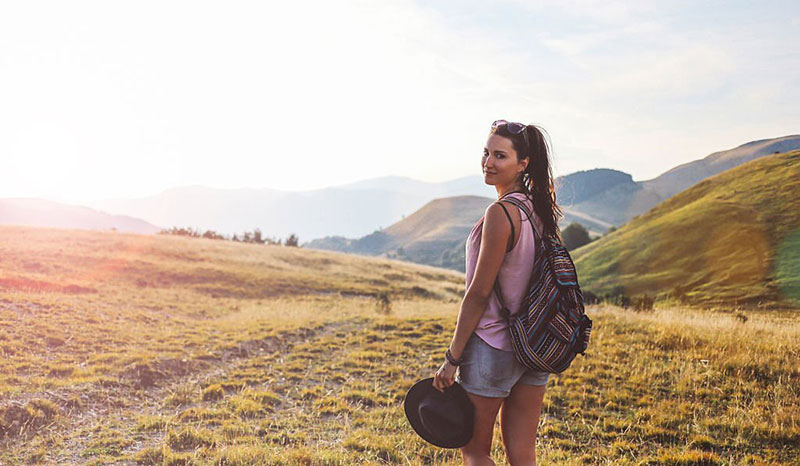 7 Exotic Locations In Our Nation's Parks: Many American travelers seem to think that taking an exotic vacation requires a passport. However, there's more to our nation than suburbs and shopping malls; many of the world's most extraordinary natural locations can be found right here, in the wide open areas between sea and shining sea. The national parks exist to protect these areas, and to provide information on their unique geology and ecosystems. Here are seven amazing national park destinations that you can visit without having to go through customs.
1- White Sands National Monument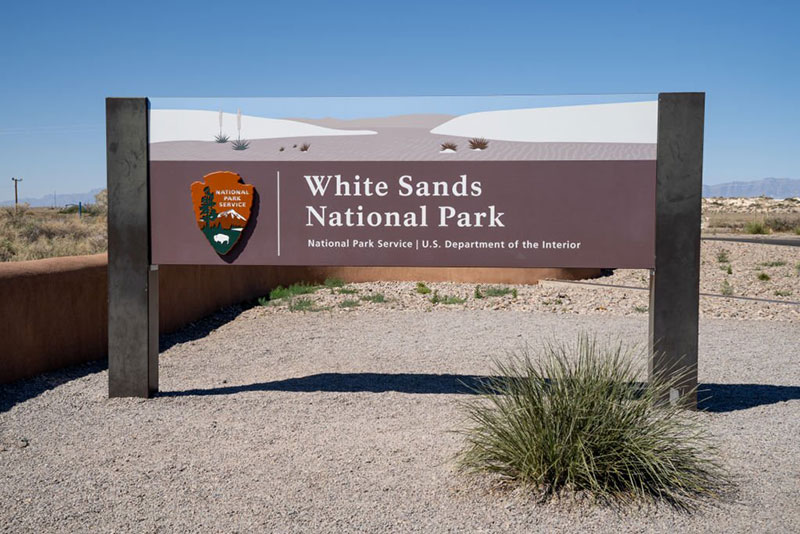 For something that you don't see everyday, take a trip to New Mexico. The entire area is a desert of white gypsum that has formed 275 sq miles of snow-white dunes. The unique plants and animals that have evolved to survive in this strange environment are definitely worth closer inspection.
2- Hall of Mosses (Olympic National Park)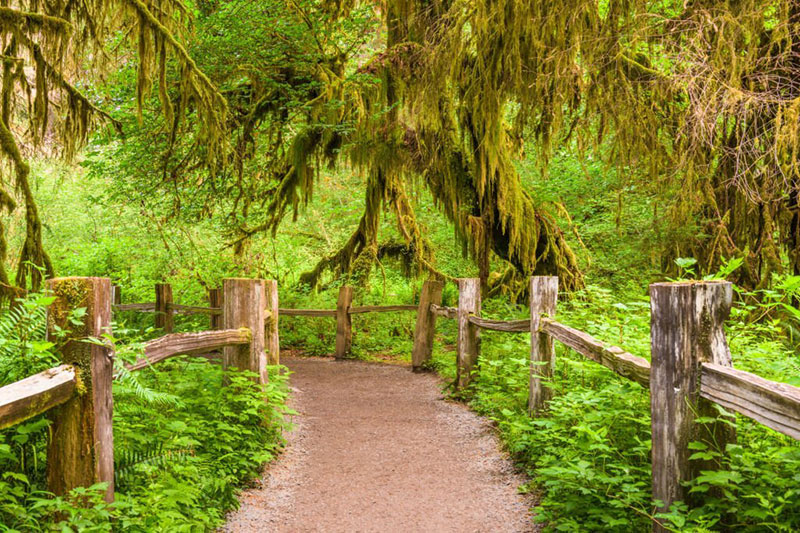 While we're on the topic of other worldly sights, the Hall of Mosses in Washington bears mentioning. It consists of a section of forest that has become completely covered in brown and green mosses. The moss carpets the forest floor, covering fallen trees and branches, as well as climbing the old temperate trees of the area, making the whole place look as though it were draped in green shag carpeting from top to bottom.
3- Half Dome (Yosemite National park)
Looking out of place, even among the granite mountains that surround it, Half Dome is possibly the most famous rock formation in all of California. It appears to be a gigantic stone that was split cleanly in half and dropped onto the top of the mountain, standing bare and proud nearly 5,000 feet above the valley floor. Hikers can climb to the summit, but the path is so steep that it requires the use of steel cables bolted into the rock face.
4- Harrison Glacier (Glacier National Park)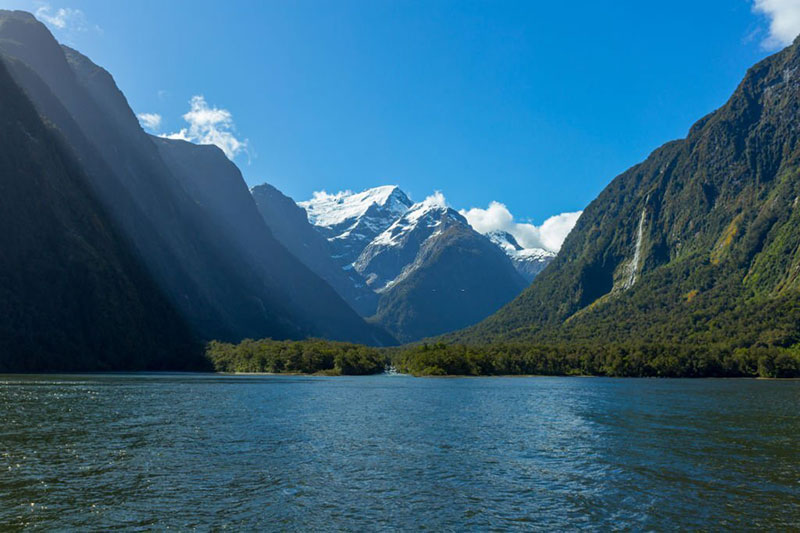 Global climate change might spell doom for the North American glaciers, with many expected to vanish by the year 2030. However, Harrison Glacier, the largest of the glaciers in Glacier National Park, will likely survive into the next century. However, it is receding, albeit very slowly. If you want to see it and its brothers, you better go quickly before they're all reduced puddles.
5- Mammoth Cave (Mammoth Cave National Park)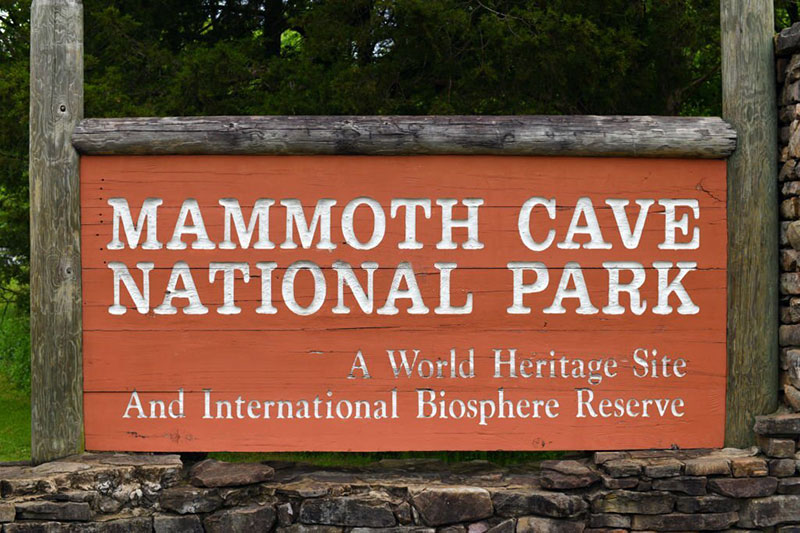 The longest known cave system in the entire world, Mammoth Cave is an exotic natural wonder in every sense of the word. Visitors who are afraid of neither the dark nor enclosed spaces can have a blast wiggling through crevasas several hundred feet below the Earth's surface. Just make sure you stick with your guide; you wouldn't want to get lost down there.
6- Old Faithful (Yellowstone National park)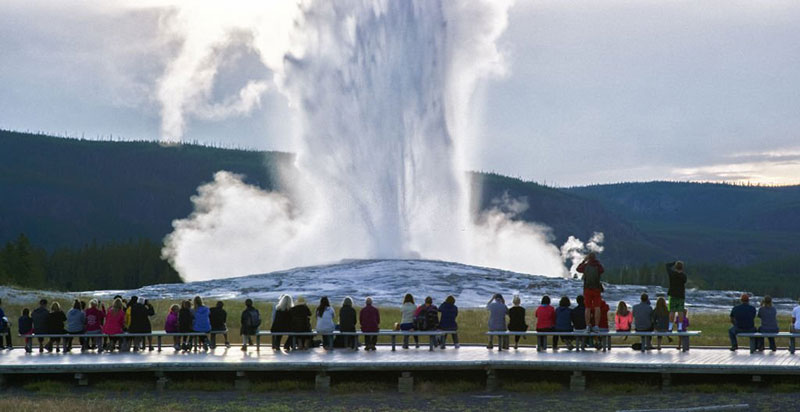 It may not be the largest geyser in Yellowstone, but it is the most punctual, erupting every 92 minutes (give or take a few seconds). Old Faithful is the most recognizable and most often visited geothermal feature out of the 10,000 or so that can be found in Yellowstone National Park. And the great news is that, unlike some of the other exotic locals on this list, it's not difficult at all to get to. In fact, if you stay at the nearby Old Faithful Inn, you can just stumble out of bed and walk less than a mile to get front row seats for the next eruption. Hey, no one ever said that exotic had to mean inconvenient.
7- Lost River Gorge and Boulder Caves (White Mountains New Hampshire)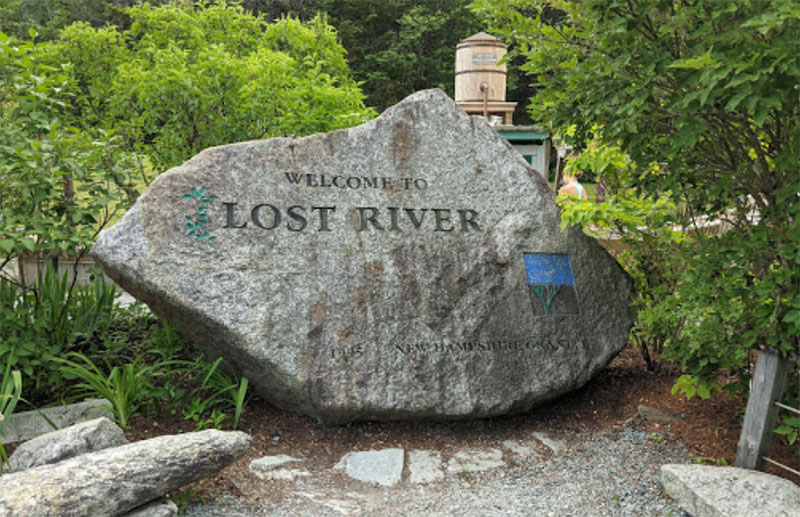 OK, so it's not technically a national park, but the White Mountains in New Hampshire are absolutely amazing. And, much like many natural wonders throughout North America, some of the most astounding sights in the White Mountains come courtesy of ancient glacial movements. Visitors to Lost River Gorge and Boulder Caves can give themselves a self guided tour through the crevices and crannies, past beautiful waterfalls and the shattered remains of gigantic boulders which fell from the cliff face. No need for a hard hat though, because most of those rocks hit the ground several thousand years ago during the last ice age. Known for some of the best food in the nation, the North Conway Hotels, has an award-winning chef and staff that if you will want to be sure to experience if you are in the area.
Vincent Stokes is an outdoor enthusiast and an experienced world traveler. He also writes writes for the National Parks and works to promote pride in homegrown travel destinations. You can also connect with Vincent on G+ or twitter (@TravelingGlobal). Share your view on "7 Exotic Locations In Our Nation's Parks" in the comment section below.