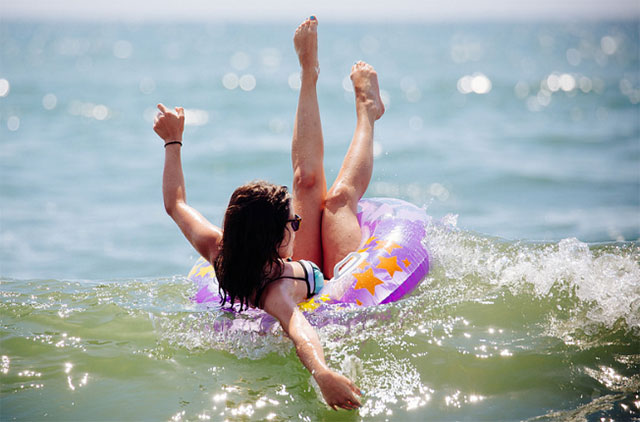 Photo Credit Patrick
Summertime is just about here and now's the time to really start planning your "great summer getaway!" Just like anything else, when it comes to gathering the family for any kind of discussion, it never seems to be easy. Dad leaving golf brochures lying around the house doesn't help and mom with her Cosmo mag talking about great spa getaways doesn't benefit everyone. What about the kids? They're longing for "Wally World" or something like that!
Starting off with the family, it will be virtually impossible to meet everyone's expectations on the topic of vacation. Your best bet is to start by letting the children be involved in planning where to go and what activities to participate in. It's a family vacation so the family should decide. With so many different opinions on where to go or what to do, there are vacation adventures that will suit everyone's desires. Here are seven of the best exhilarating summer adventures for your family this year.
Swim with the Dolphins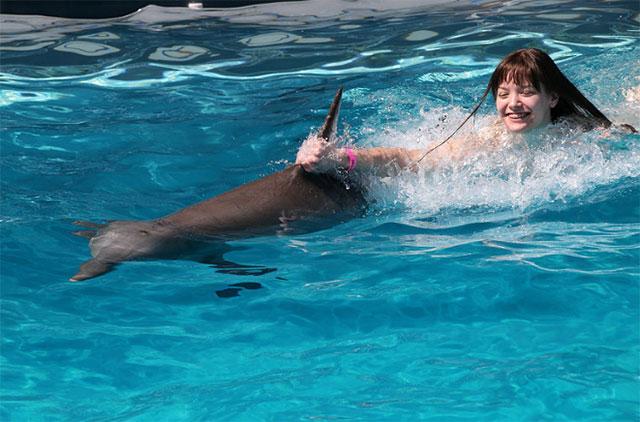 Photo Credit: Jason Kasper
There is something amazing about being in close contact with animals. Swimming with dolphins is one of those amazing and thrilling trips the whole family can enjoy. A three day vacation in Florida to swim with dolphins (and maybe manatees) is a great trip. Look for a resort that offers a natural lagoon with a family of dolphins. Last minute booking can still get you a 4 star hotel fairly cheap. Florida is a great place to meet everyone's needs to, adventure, golf, spa and beaches. You can't go wrong.
Parasailing and Whale Watching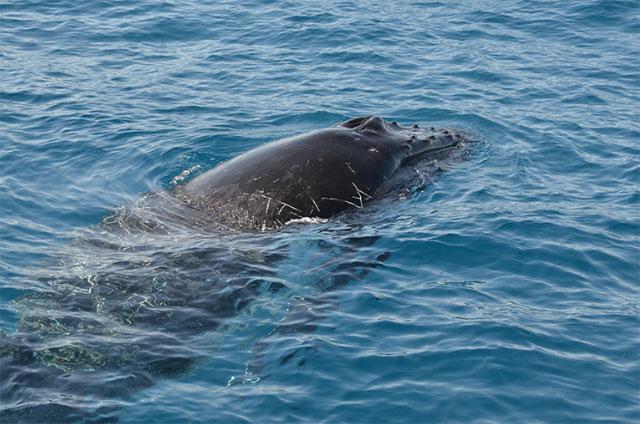 Photo Credit: eGuide Travel
Have you ever thought to combine two seemingly opposite things together and come up with one amazing new thing? Well, that's what happens when you combine parasailing and whale watching. A family can put these two activities together near the eastern seaboard where whale watching and beach fun are common attractions in the summer. Pack the family into the van and head east. Whales are so majestic in person and TV or magazines just don't do them justice!
Zip lining over the Trees
When one thinks of zip lining you would normally think of having to travel out of the country right? Well, you don't necessarily have to travel out of the country to enjoy this type of vacation. There are plenty of tour companies that will set you up to fly through trees and "jungles" – safely it should be noted. The canopy tours work by clamping you by a harness to a zip line and the next thing you know you'll soaring over and through the forest like Tarzan. Add even more excitement to this type of vacation with a night-time under the stars zip line trip!
It might take some work, and there might be some bickering. But with some communication and some give and take you can find an affordable, fun, and most of all memorable vacation virtually anywhere. Just be willing to open your horizons and take some risks, it will be well worth the money to see the enjoyment and connections you make with your family this year!
Brielle has always looked forward to the summer vacations she gets to spend with her family. However, with everyone developing different tastes sometimes it can be hard to choose where to go on vacation.