Many people are reluctant to go for a catered chalet when they go skiing. While it's understandable that you might want to retain your independence, there are some extremely good reasons why this kind of arrangement is more common in ski resorts than were you going for a beach holiday.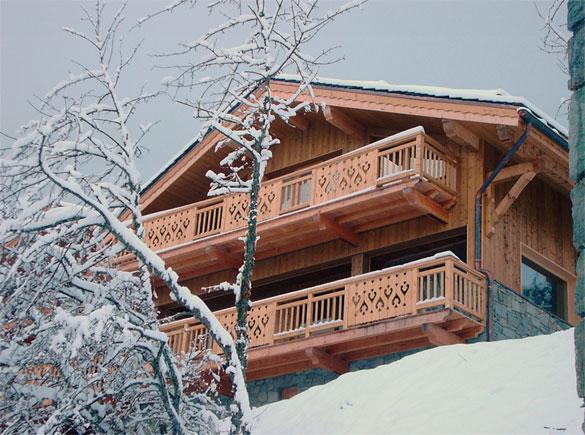 Photo Credit: John and Blossom
Breakfast
Yes, we can all make breakfast, but can you be bothered making a good breakfast? Can you be bothered making a good breakfast for multiple people, day after day? You might think it's no great hardship – after all, you do it at home – but shopping for food and preparing and cooking each morning will quickly become wearing. You're supposed to be on holiday, after all.
Timing
One great advantage to having your breakfast cooked for you – aside from the fact that you get delicious food each morning – is that it ensures everyone is ready at much the same time. If you have a regular breakfast time, you will tend to find that once you have then got ready for a day on the slopes, you are all ready at much the same time. This makes the day a great deal easier to organise, particularly if you need to organise a shuttle bus to the slopes each day. Nobody is waiting around for the person who isn't ready yet and you can arrange a regular pick-up time with the minibus driver if you need transport.
Afternoon tea
It is amazing how many calories you need when you're skiing. Extra meals can disappear without too much concern about gaining weight. One of the absolute delights of a catered chalet is that you get afternoon tea each day. This will quickly become a favoured routine as you arrive back at the chalet, tired and weary only to be confronted with cake, bread, tea coffee and hot chocolate. You can replenish your energy reserves in fine style, knowing that you've earned it.
Dinner
After a long day skiing, the last thing you'll want to do is prepare an exquisite meal, but that isn't to say you won't want to eat one. With a catered chalet, you get to lounge around and wind down with a beer or wine while a three-course meal is prepared for you. It's all the joy of going out for a delicious meal without the effort of having to leave your beautiful chalet.
A final advantage is that with someone who lives in the resort on hand each morning and evening, you have your own personal tourist information office. What's not to love?
Pam Heaney was initially cynical about staying in a catered chalet, but having experienced it, she's never going back and is planning on using skimagic.co.uk next year.