The pressure is on. Each day your options are narrowed, and the prices go up. And this is nothing to take lightly because it is your vacation: the time of the year to sit back and allow yourself a break after working hard the other fifty weeks of the year. The last thing you want to do is take a staycation or go to a second-rate theme park where you spend half your vacation standing in line. Did I scare you yet? If so, now is the time to decide on where you want to go for your summer vacation. If you're completely unsure of where you want to go, here are three undisputable winners.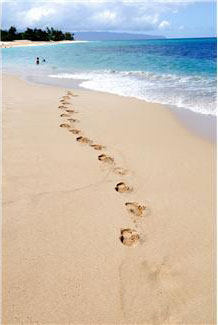 License: Royalty Free or iStock source

Falmouth, Massachusetts: Falmouth was first settled by English colonists in 1660, and today it is both a beautiful place to live and visit. If you have been considering a Cape Cod vacation rental, the cozy town of Falmouth offers historical charm, warm beaches, a bustling restaurant scene as well as a tranquil village green. You can go hiking, swimming, antiquing and more. Falmouth offers activities for the entire family. In addition, you can easily reach Martha's Vineyard through the Steamship Authority. If you're looking at the Cape Cod or Eastern Massachusetts area, Falmouth is certainly a town that should be on your radar.
Cape May, New Jersey: Cape May, New Jersey is at the southernmost part of the Jersey Shore and is a prime spot for many beachgoers. If you want to visit the Jersey Shore, but find the idea of Atlantic City, Seaside Heights or Wildwood to be too much, Cape May provides a happy medium. With quieter beaches, beautiful Victorian homes and one of the best bird sanctuaries in the country, you're sure to find plenty to do in Cape May. And if you're thinking about a good wedding spot, Cape May is one of the top wedding destinations in the country too.
The Finger Lakes in New York: Do you want to see some of the most beautiful landscapes the Mid-Atlantic can offer? If so, the Finger Lakes in upstate New York may be your answer. In total, the Finger Lakes consist of 11 lakes, and you can swim, windsurf and more. In addition, the Finger Lakes offer many different hiking trails, historical attractions along the Erie Canal and more. Also, for all of you animal lovers out there, be sure to check out Farm Sanctuary in Watkins Glen. Here, you can tour the grounds, meet the animals and even perform various farm chores.
Jake Alexander is an avid blogger who likes to discuss vacation and travel. Follow him @JakeAlexander17.