As summer approaches, many people in Ohio are ready to get out of their homes or office and enjoy the warm, beautiful weather outside. While going to nearby lakes or pools is a popular activity that anyone, from toddlers to older adults, can enjoy, you may want to try spicing up your summer activities by trying something new or visiting a new place, such as one of the many water parks in Ohio.
Fortunately, Ohio has numerous fun attractions and places for you, your friends, and your family to visit. From parks and museums to outdoor events and shows, you can find something exciting to do all summer long.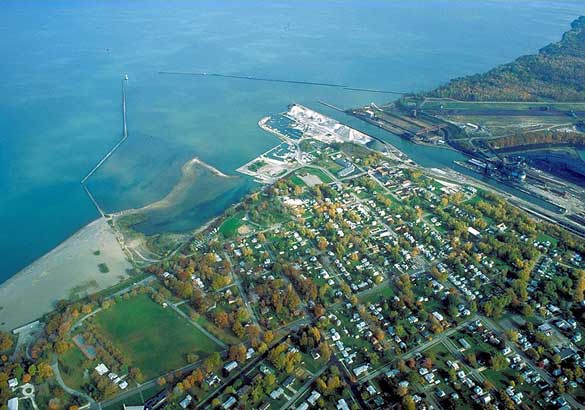 License: Creative Commons image source
Things To Do This Summer
Whether you want to give your kids a memorable summer adventure or want to get together with your friends for an exciting outing, Ohio has a number of great things for you to do, including:
Mohican Adventures Canoe & Fun Center – For those looking for a more exciting summer adventure, Mohican Adventures Canoe & Fun Center is the place. It offers canoeing, kayaking, rafting, and tubing on the Mohican River. The trips can vary in length from a couple of hours to several days, and the Center offers picnic areas, campsites or cabins for lodging, and fun activities, such as go karts and mini-golf
Rock and Roll Hall of Fame and Museum – this 7 floor museum has a number of highlights, from special events and free programs to four theaters and evolving exhibits, that everyone can learn from and enjoy. It is also home to one of the largest, if not the largest, rock and roll memorabilia collection in the world. It also has available to space to rent out for your own private events.
The Wilds – a 14-square mile conservation conservatory found in southeastern Ohio, has many unique and rare animals, such as rhinos, zebras, and antelopes that can be seen in a natural habitat. There are plenty of things to do here for the kids, so this is a place to look out for.
Ohio Caverns – a large, natural cave in Ohio, this cave has both stalactite and stalagmite formations that can be seen on guided tours. There is also a large park above the cave where people can have picnics, in addition to a gemstone mine, playground, and gift shop
Cedar Point Amusement Park / Resort – voted one of the best amusement parks in the world, Cedar Point has over 70 rides, including the popular Millennium Force rollercoaster, four areas designated for children, an RV campground, and beachfront, providing you with a variety of fun things to do. The amusement park has recently added Gatekeeper, a new rollercoaster designed as a wing coaster.
Although curling up on your couch with friends or loved ones to watch a movie is just as fun in the summer, this is really the time to get outside and enjoy the many various activities and places that Ohio has to offer. Ohio is such a diverse state that has everything that you can possibly want. If you are a resident or visiting, you'll have plenty to do.
Mike is a trip advisor who gives daily advice and recommendations to those who will be traveling all across the country.