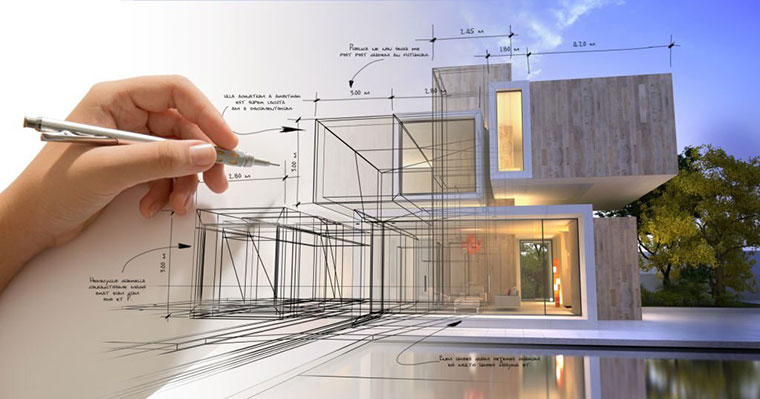 Must-see Architectural Homes: One of the joys of traveling is learning about the culture by visiting the great architectural homes of the area. No matter where you go, you will find emblematic and sometimes famous homes that are a wonder to behold.
Consider this list of 5 Must-see Architectural Homes in the United States and abroad during your next trip.
1. Falling Water – Frank Lloyd Wright's most famous home design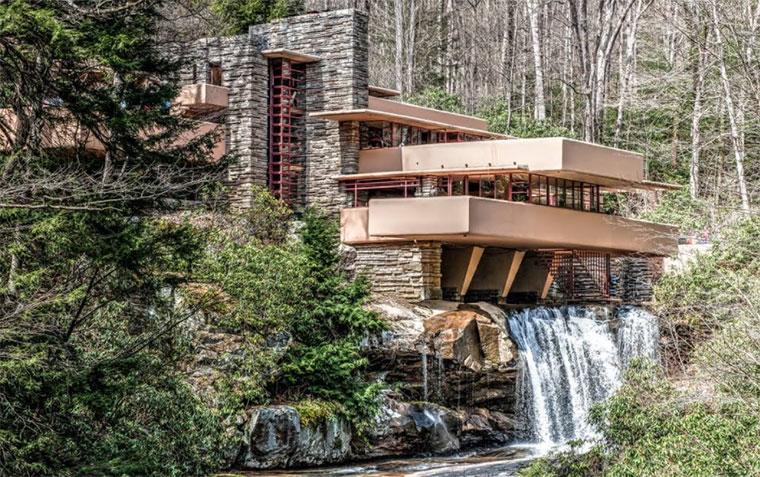 Where: 43 miles southwest of Pittsburgh.
History and appeal: This is perhaps the most famous house designed by one of the country's most famous architects, who also played a part in designing the Guggenheim and several other famous public works. Falling Water's fame owes to the fact that it looks to be floating out over a waterfall, earning it a TIME magazine cover in 1938. It has been named a National Historic Landmark, and visitors will appreciate the way it combines modern design with a smooth integration with nature.
Best time to visit: Late spring to early fall, when the weather isn't too cold and the plants and nature around the home are full of color.
Visiting info: Ticket prices include adult guided tours for $23 ($22 advanced purchase), in-depth tours for $67, and a range of other options. However, exploring the grounds outside the house is free.
Falling water is closed in January and February, open select days in March and December, and open daily (except Wednesdays) April through November. Grounds close at 4 p.m.
2. Monticello – Jefferson's Primary Residence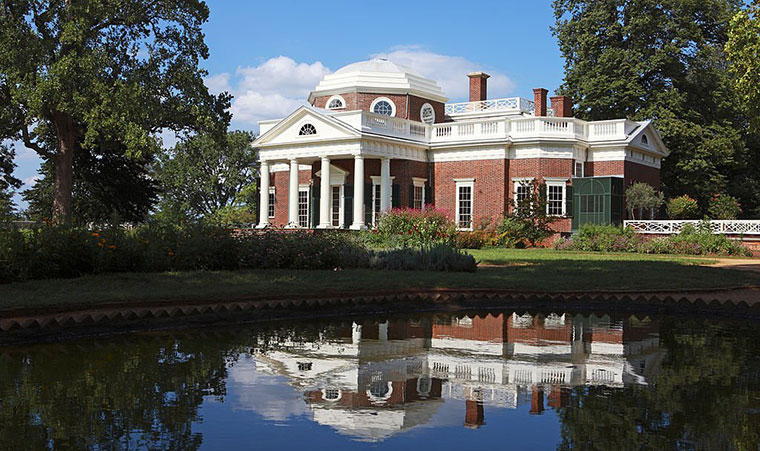 Where: Near Charlottesville, Va.
History and appeal: Third U.S. President Thomas Jefferson called Monticello his "essay in architecture."The home, which he redesigned multiple times over the course of 40 years, shows his attention to detail, commitment to classical precedents, and concern for architectural design, décor and landscaping.
As his primary plantation, it was used to cultivate tobacco and other crops with slave labor, so the current home devotes a great deal of attention to addressing this history.
The area around the home also offers incredible hiking and scenic walking tours through nature, many of which are steeped in the history of our country and a founder.
Best time to visit: The holidays are a great to enjoy once-a-year exhibits. Yet fall offers mild, comfortable weather and seasonal beauty that compliments the site well.
Visiting info: Day passes are $25 for adults spring to fall and $18 through the winter. Behind the scenes day passes are $42. Children are $8 all year. They have a number of other unique tours with specific pricing.
Monticello is open every day, all year, with gates opening at 10 a.m. and closing at 5 p.m.
3. Casa das Canoas – Home of Oscar Niemeyer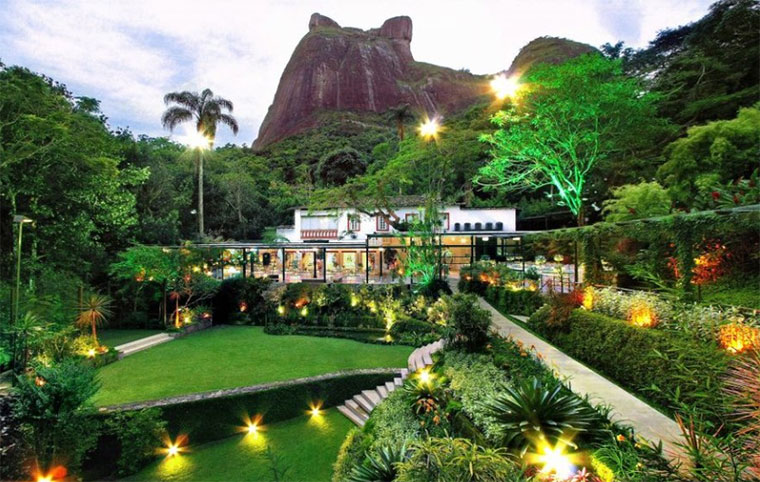 Where: Hills in the outskirts of Rio de Janeiro.
History and appeal: One of the key figures in the development of modern architecture, Oscar Niemeyer worked on the United Nations headquarters and several other monuments throughout his career.
A living monument to contemporary architecture, Casa das Canoas is the embodiment of Niemeyer's interest in the application of curved lines and natural shapes in modern homes. The first floor is completely open to the outdoors via glass walls. The entire building integrates smoothly with the hillside.
The home stands as the curved-line contrast to Falling Water, which is about 20 years older, accomplishing similar goals despite using very different aesthetics.
Best time to visit: The Brazilian winter — running roughly from July to August — offers perfect weather, with few showers and mildly warm temperatures, making for an ideal visit to Casa das Canoas.
Visiting info: There are no tickets, and you can visit any time. But you have to take a cab up the hill, remember the address, and hope you don't have bad luck as far as the building attendant. Most reviewers say he is happy to let people in and give them an informal tour, but if the housekeeper isn't there, you might be stuck taking photos from outside.
4. The Sandringham Estate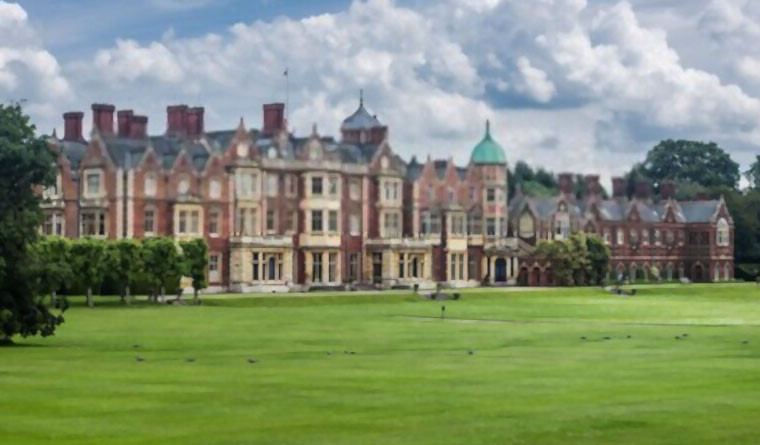 Where: Norfolk, a 100 miles outside London.
History and appeal: The Sandringham Estate is the country retreat and royal estates of The Queen. The 20,000 acre property includes a thriving landscape with a variety of ecosystems, as well as a house, museum, gardens and country park that are open to visitors, while remaining in use as a royal vacation retreat.
Completed in 1870 after nearly 100 years of work, the estate features several different styles of architectural design spanning more than a century of English aesthetic. It also boasts a museum filled with collections of rare vehicles, art, photographs of British history and more.
Best time to visit: Because the vast majority of what Sandringham has to offer focuses on its majestic outdoors, it's best to visit during warmer months.
Visiting info: Tickets range from £13.00 (about $21) for adults entry into the house, museum and gardens, to £4.50 for a children's ticket to just the museum and gardens.
Sandringham is open from mid-April to early November, except for a week in July. Hours are 11 a.m. to 4:45 or 5 p.m.
5. Gropius House – Walter Gropius' family home
Where: Lincoln, Mass.
History and appeal: Walter Gropius was the founder of the Bauhaus, a German school of design, as well as arguably one of the most influential architects of the 20th century.
The Gropius House made waves for combining traditional New England building materials with uncommon materials like chrome, glass and contemporary fixtures and implementing the Bauhaus design ethos of maximum use efficiency. Visitors will appreciate the visual design experience that Bauhaus creates in the interior, as well as the informative tour discussing many of the home's design and décor elements.
Best time to visit: This architectural home is all about the interior details, so seasonal weather is not an issue. The only caveat is to be prepared for longer waits for a tour around the holidays because the site is very popular with architecture and history lovers.
Visiting info: Tickets are $15 for adults, $12 for seniors, and $8 for students. The house is open Wednesday to Sunday from June till October, and weekends only from mid-October to May. It is open from 11 a.m. to 5 p.m.
Add a little more culture to your next trip by visiting one of these beautiful architectural homes. Use them as inspiration for your own home's exterior and interior design. They truly are must-see locations.
Rachel Wright is a home improvement editor and writer at QualitySmith with more than 10 years editing experience and five years working within digital media. She wants to see all the homes on this list. She has seen and recommends the Biltmore Estate of Asheville, N.C., the Palace of Versailles, and the Hundertwasserhause in Vienna. For more resources, see her comprehensive reviews. Hope you love reading this article of her "5 Must-see Architectural Homes".