There is nothing better to get you through the stresses of everyday life than the anticipation of a great vacation. Spring break is a very popular time of year to travel because schools are closed and the weather is perfect in many popular destinations. If you are thinking about taking a vacation during spring break this year, follow these four tips to make sure that you have the best time possible.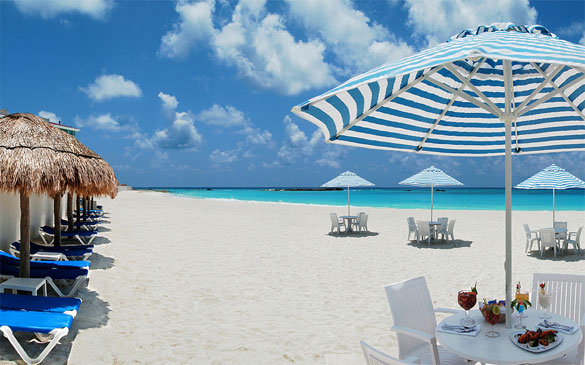 Photo Credit: Inertia Tours South Padre…
Set a Budget
The first step in any successful vacation planning is to set a budget. Once you have a budget determined, you will be able to narrow down your options and choose where you want to go. A great way to stay within your desired budget is by visiting an all-inclusive resort. You pay one fee upfront, and all of your meals, drinks, and entertainment for the trip are covered.

Start Planning Now
It is never too early to start planning for your spring break vacation. Start checking out different destinations that may be of interest to you. Maybe you long for a tropical escape, or maybe Texas weekend getaways are more your style. Whatever you decide to do, if you can make your reservations in advance, you are more likely to get a better deal. Plus, you will have a lot more time to check out all of the activities in the area to see what you want to do.
Travel in Groups
Group travel is a great option for many reasons. First off, you can usually get pretty substantial discounts on airfare and lodging if your group meets the minimum requirements. Plus, you can rent out a house or a cabin for a lot less money per person. Secondly, going on a trip with a large group of your closest friends and family is just a lot of fun.
Think Outside the Box
Finally, consider choices outside of what you would normally think of for your spring break destination. Sure, beaches are nice, but Texas weekend getaways may be just as relaxing, if not more. When you choose a destination that is not as popular, you can also get your accommodations for a lot less money. Another perk is that you will have fewer crowds to deal with.
The true secret to a successful spring break trip is to keep a positive attitude. If you can do this, you are sure to have a great time wherever you end up going.
Amanda Naples is an avid traveler, who writes reviews and editorials on resorts, restaurants, and vacation ideas for families, couples, and solo travelers all over of the United States and abroad.