Ways To Save On Your Next Vacation: If you're like the vast majority of travelers, you would like to take a vacation, but you can't afford to break the bank. A cheap hotel and airfare are important of course, but there a two other travel tips that those in desperate need of an affordable vacation should know about. Keep these in mind while planning your upcoming getaway, and you may just come home with a few extra dollars to put toward your next vacation.
Dine Wisely
Food is one of the most common things to overpay for while you are on vacation. Of course, you may think "why not" and treat yourself—after all, you ARE on vacation. The truth is, however, there are a ton of helpful foodie websites and apps that offer great deals on all the places travelers want to eat the most. Spend a little bit of time before you depart and look up local restaurants and menus to compare prices and look up locations. Sure, the restaurant outside the hotel may smell enticing, but is it worth $45 a plate when a block away there may be a better rated restaurant for half the price? Another option to consider (if you have the access, time, and ability) is to buy and prepare some of your meals, especially if you are travelling for an extended period of time. Local produce and famed national dishes can be exciting to cook while you are abroad, and doing so is just another activity to enjoy with your travelling partners.
Watch your wallet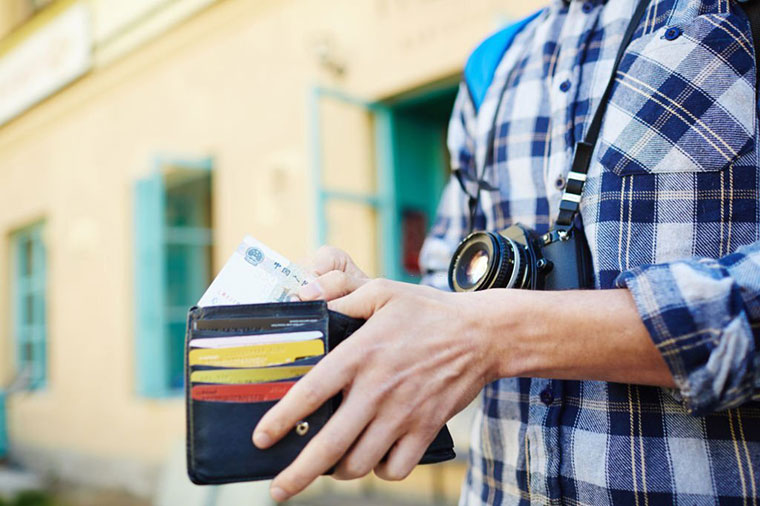 Sticking to a budget is as important on the road as it is at home. Estimate the amount you would like to spend on your trip, and try to stick to it. A little bit of planning and goes a long way. break down your possible expenditure into groups: lodging, food, specific activities, an emergency fund, and of course, a bit of money to do something spontaneous and fun. While budgeting for your plans, you should always try to put some cash aside for the unexpected the good as well as the bad. You should pick your trip based off of your budget and not the other way around, otherwise, you may find that you have bit off more than you can chew.
Combine expenses
Hotel and travel are often the biggest expenses that you will deal with in your travels. One of the best ways to find cheap getaways is to shop around for vacation package deals. You can often find lower prices by grouping multiple expenses, such as travel and lodging together, as well as sometimes offering a credit to certain restaurants or other establishments. Another way is to look for weekly rented houses instead of large brand name hotels, as this can wind up being a fair amount less costly. Picking which days and what time of the year are also great ways to get the best deals on lodging and transportation if you have a flexible enough schedule. Shopping around for a better price is best with any of those options try not to be swayed by pushy limited time offers, because there will always be another one.
Should you follow these suggestions, it is entirely possible to have the time of your life without having to endure the travel hangover that often happens after over-spending on vacation.
Hailey Andersen is an avid blogger that enjoys blogging about her traveling experiences. Hope you live reading her article "Ways To Save On Your Next Vacation".