Family Ranch Vacations
Ranching is an iconic part of American culture, but as we move out from the countryside and into the city, fewer of us get the opportunity to experience this rugged lifestyle. Luckily, family ranch vacations help keep the tradition alive. In many places across the country, ranches and farms are opening their doors to tourists, providing them with an unforgettable glimpse into the world of ranching and the joys of rural life.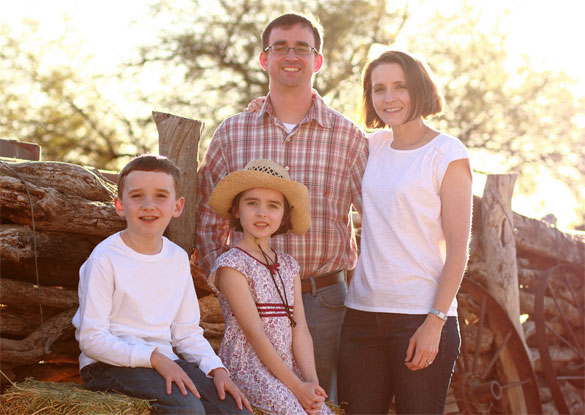 Photo Credit: Patrick
Dude Ranches
Dude ranches are some of the most popular destinations for families in search of a hands-on holiday. The wild terrain, rivers and forests of this western state make it perfect for a rough and tumble outdoor vacation. There are plenty of activities available for both parents and children aged 3+ to participate in at a ranch. Horseback riding is an obvious highlight of the ranching experience, with instruction available for novice, experienced and advanced riders. Younger children are typically matched with gentled-natured ponies to give them a friendly introduction into the sport. If you're visiting dude ranches during the summer, chances are you'll find yourself swept up in the middle of a cattle drive. As most guest ranches are still working cattle farms, guests have the opportunity to participate in real-life cowboy adventures during their stay.
After a hard day's ride, families can enjoy other aspects of the ranch or retire to a rustic cabin for the night. Cabins are usually luxuriously and comfortably appointed and would be the envy of any 19th century cowboy. Camping is a viable accommodation option and allows you to get a little closer to the authentic cattle rancher experience. Onsite dining is also available, and you can guarantee that menu will feature a lot of high-quality steak and beef dishes, though plenty of other options can also be ordered. Whether you dine in an authentic log cabin or by the crackle of an outdoor fire, you'll be sure to get in a lot of quality family time, while swapping tales with the friendly staff.
 Explore the Outdoors
As much as ranching is centered on rearing cattle and cattle drives, a dude ranch vacation is also about enjoying and exploring the great outdoors. Situated over acres upon acres of wilderness, ranches are the perfect place for hiking or mountain biking. Fishing is another popular outdoor activity and the creeks and streams flowing through dude ranches are full of a variety of trout. As an added bonus, some ranches have guides on hand to help you with your fishing.
The American West may not be as wild as it once was, but working ranches still stand as a reminder to this vital part of the American experience. These ranches still contribute significantly to the nation's cattle industry and perhaps more importantly, provide a hands-on link to our past by preserving a way of life and sharing it with visitors. Vacationing on a working ranch is one of the few times when you can have fun, learn and bond with your family, all at the same time.
Jonathon Blocker is familiar with alot of info relating to family vacations, including family dude ranch getaways. Jon refers to family ranch vacations when in need of an ideal family trip with his loved ones. Add Jon on Google Plus