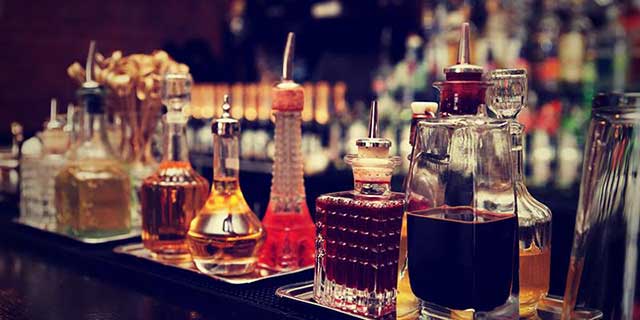 Bars in Melbourne: While Sydney is struggling to keep its bar culture the way it was, Melbourne is flourishing in this department. As it is the case with restaurants, the design trends can be described as "casual" (although it takes a lot of work to create this illusion of aloofness). Baristas are getting used to dealing with experts, because more customers than ever have extensive knowledge about foreign beers, expensive wines and complicated cocktails.
Here are a couple of bars you should definitely check out when in Melbourne:
Bar Exuberante
Well, if you ever wanted to have a drink inside a Wes Anderson movie, this is the closest you'll get to it. The bar is designed to be something between a cruise-ship and Grand Budapest Hotel. It's located where old Economico used to be and it can accommodate up to 16 people at the time. The drinks are pretty exotic as well, like hot-foam-topped pina colada. But, let's be honest, most people are there for the experience of putting a drink on a coaster designed like a hotel room key and being served by a bartender dressed like an elevator operator.
Heartbreaker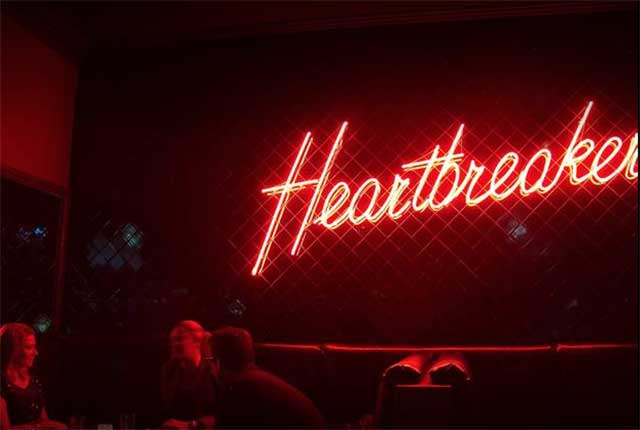 Heartbreaker is a party bar at its best. It's dimly lit, has black paint on the windows and it opens when every other bar closes. There's a pool room and bar stools in a typical American fashion. Bright red neon lighting is also a nice touch in creating the ambiance. A drinking formula is in line with this – it's simple and made for hard partying. It's mostly made out of Australian beer, shots of tequila and whiskey on the rocks. If you really have to go for a cocktail – the staff can make you something simple, like a dry Martini or an Old Fashioned.
Little Red Pocket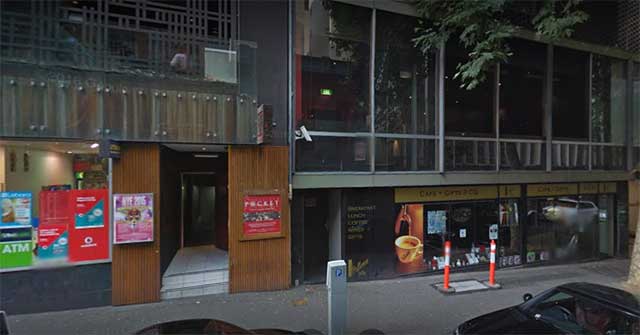 This cocktail Bars in Melbourne is uniquely suited to serve the needs of different clientele. It can be a casual bar for friends to meet, but its themed parties on weekends can accommodate those who want heavier partying. The venue is inspired by Japanese themes and DJs play RnB and House classics. Cocktails are what make this bar famous. They, as well, are inspired by Japan and they range from traditional sake and sochu based cocktails to much more creative ones. For instance, there is an interesting mix of cucumber, sake and green apple.
Whisky & Alement, Bar in Melbourne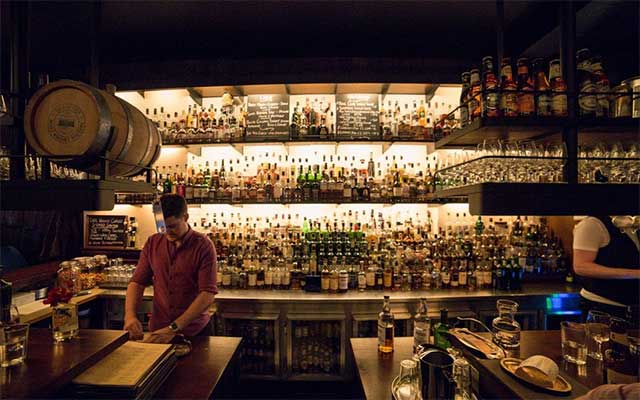 It's intimate and cozy venue, with subtle lights and friendly staff. But let's be honest, no one is there because of the ambiance. People go to Whisky & Alement because it's staffed with whisky experts who treat their bar as a school and their customers as students in the art of fine drinking. Experts will be more than willing to take you through the process of whisky making and let you have a taste straight from Scotch Malt Whisky Society collection. The place also offers homemade beers if you happen to wonder in by accident.
The Nelson, Bar in Melbourne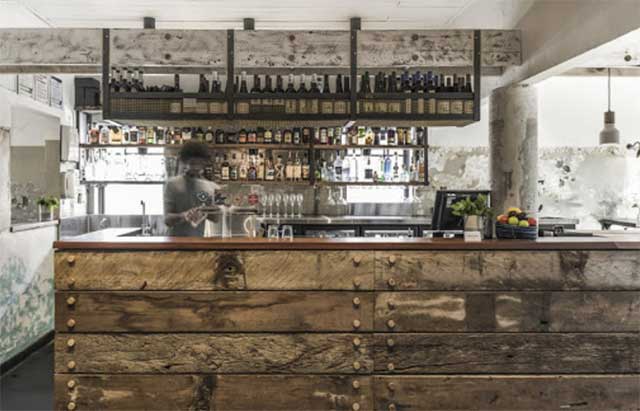 The bar is obviously sailor themed (hence the name), and it's done in a simple and tasteful way. There's a lot of boat paraphernalia laying around, everything is made of wood and empty bottles of rum are mixed with real drinks on the shelves. It can accommodate both those who would like to be left alone and small groups of people. Cocktails have puns for names, which is kind of cute (Salvador Darling, Jamaican Me Crazy and so on). Apart from rum based drinks, you can also get a pretty good snack in portions large enough for small parties.
Polly Bar in Melbourne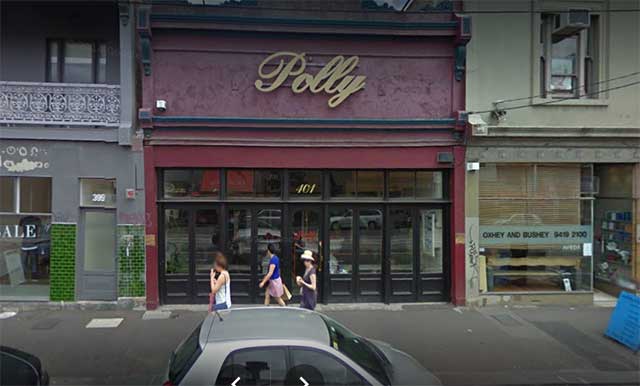 The interior is inspired by boudoir esthetic, with deep leather chairs and a lot of velvet everywhere. The whole place has a bit Art Deco vibe with pre-Raphaelite paintings on the walls. There's a smoking section, which is pretty important and funnily enough it's in the front, so you enter into the bar, right into this eccentric ambiance. There are plenty of fine wines and beers, but cocktails are what attract the guests. Try the My Fair Lady (blend of Fair gin, plum bitters, lime and a house-made blueberry shrub, topped up with soda water).
The Melbourne bar scene has something to offer to everyone. From those who like a peaceful night out to those who are experts in fine drinking and want to party hard.