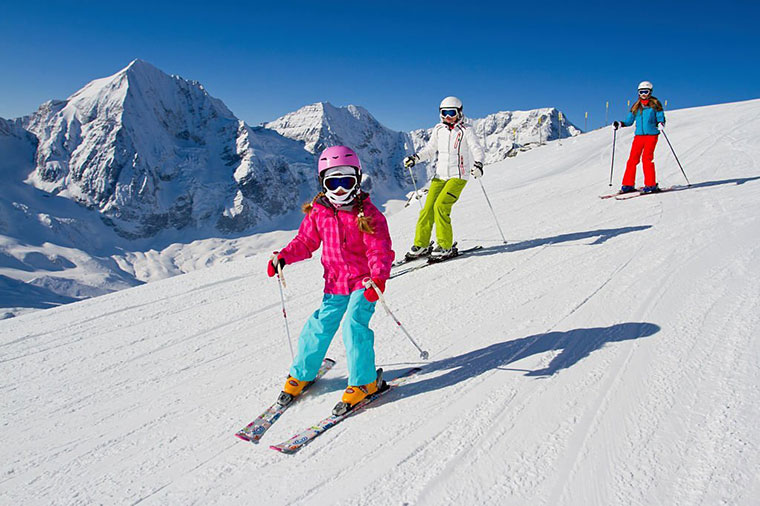 Skiing For The First Time: If you are venturing onto the snow for the first time then there are a multitude of things you will need to get before you go. Equipment can be rented at most resorts but if you think you are likely to take more than one skiing holiday in the future then it may be more cost-effective to invest in your own gear. This will also result you getting exactly what you want and if you decide to quit skiing you will still have saleable assets. So here is what you are going to need:
Skis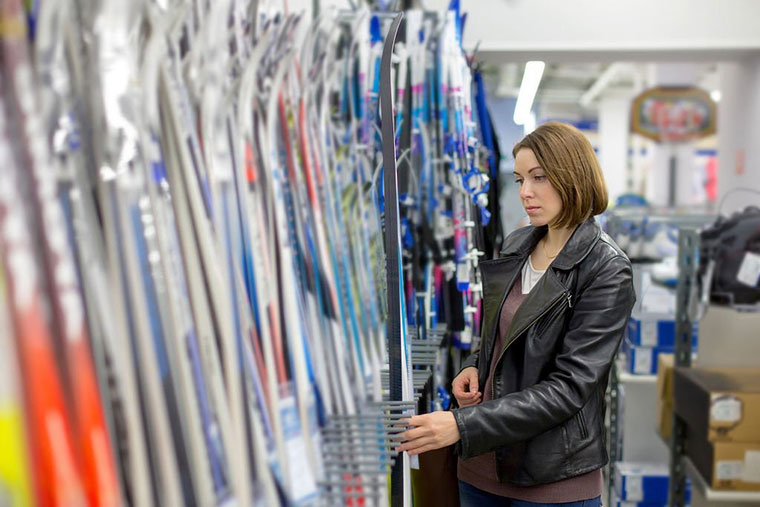 Your skis should be an appropriate length for your height and your ability. The taller you are and the more proficient, the longer they should be. Seek out professional advice to ensure you get this right as a mistake could make things very difficult for you when you do hit the slopes. Don't be tempted to outlay on a really expensive pair of skis for your first excursion just in case you decide not to pursue skiing in the future and remember that, as a novice, you are not in a position to get the best out of any high-end equipment.
Poles
As with skis, your poles should be the correct size for your particular height. It is easy to check out what size you need online and once again be wary about buying anything too expensive whilst you are finding your feet as you will not be good enough for it to matter what poles you are using!
Boots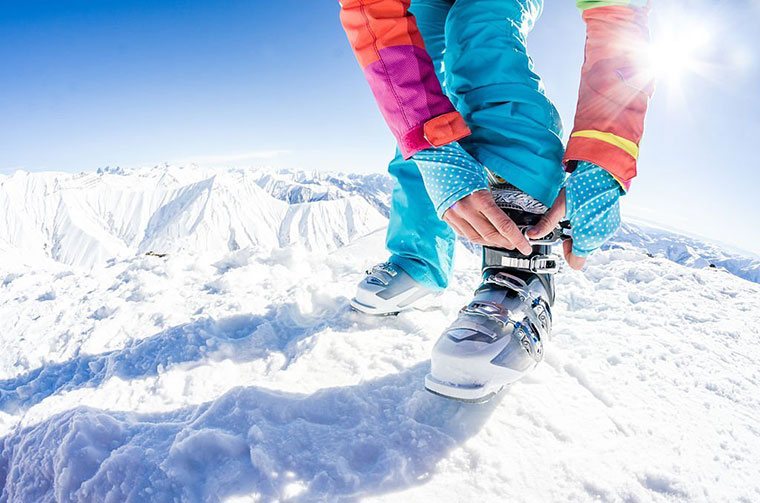 This is where things get a little more complicated! It is essential to get the right boots for you in order to achieve both comfort and performance. Boots are generally sized using the Mondopoint system which sizes in cms. There are UK, European and American equivalents and you can check out your approximate size by looking at the available charts online. Boots also have varying degrees of flex and the flex you require depends on your size and your ability. Inexperienced skiers and people of small stature require more flex than experts and larger skiers. To find the right boots it is best to have a professional fitting as it is difficult to get this right on your own.
Helmet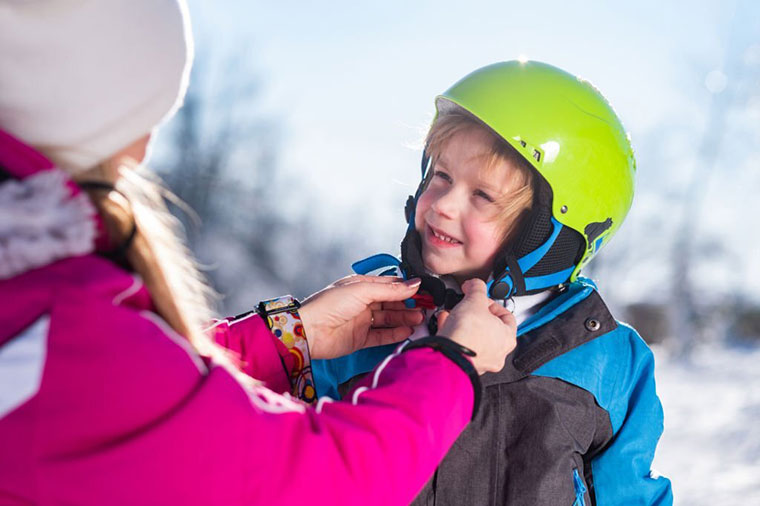 Never ski without a safety helmet! A high proportion of serious injuries on the slopes are the result of head injuries. Helmets are available in sizes to suit everyone and you should ensure that your helmet is a tight fit. It won't help you if it flies off on impact! (I should point out here that if this is your first skiing trip you will be falling over!)
Clothes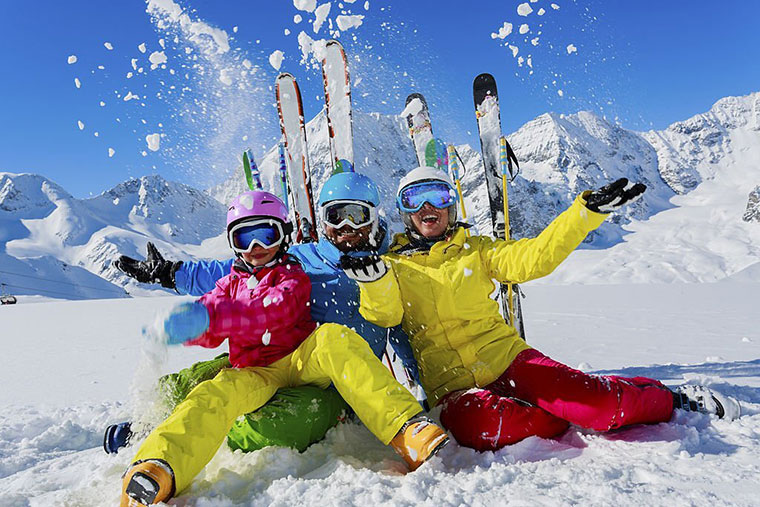 You will need to invest in a good ski jacket and ski trousers (salopettes). There is no need to go crazy and spend a fortune but poor quality clothing will not help you either as you need to keep warm and dry. Find a good quality purpose made jacket which has a snow skirt to prevent the snow from migrating inside your clothing. The jacket should be large enough to accommodate the wearing of a couple of layers underneath and to allow freedom of movement. The trousers should also allow you to move (do a squat test) and large enough for thermals or leggings to be worn under them. Needless to say both items should be insulating enough to keep you warm but also breathable to allow moisture to escape. If you don't already have them you will also need thermals, T shirts and fleece tops to wear underneath your jacket and trousers.
Extras
Finally you will have to invest in a pair of ski gloves and some goggles. The usual rules apply! Don't go crazy but do buy proprietary goods and ensure that they fit correctly. None of your valuable new equipment is much use to you if has flown off and fallen over a cliff!
Children
Your children will require the same gear as you but as long as it is of decent quality, cheap kids ski wear is definitely the way to go as they will probably have outgrown everything by the time they get to use it again. Everything needs to fit properly and do the job it is intended for but it is really not worth a major investment for things which may only get used once.
You are Ready to Ski
Once you have all of your equipment assembled you are ready to enjoy your trip. Careful choices should have resulted in you arriving at your destination with the right stuff to get the best out of your adventure. Look after your equipment and service your skis and you should get many a good holiday out of your investment.
Sally Stacey is a blogger and business owner who is about to go on her first ski holiday. Hope you love reading "Skiing For The First Time?"