A vacation is just the ticket to rejuvenating your mind, body, and spirit. But what about when you fall in love with a place so much that you consider moving there? Many people venture to international soil for a summer getaway, and then find themselves job hunting and applying for visas! It's not uncommon for the adventure seeker to decide to travel to faraway places and make their mark. Nomads, Vagabonds, and those of us who aren't tied down in one place will often think of a move overseas. Exploring another country offers vast learning, internal growth, and opportunities. Whether you want to relocate the family, take your business to a new market, or simply start off new, there are a few considerations to make before your move.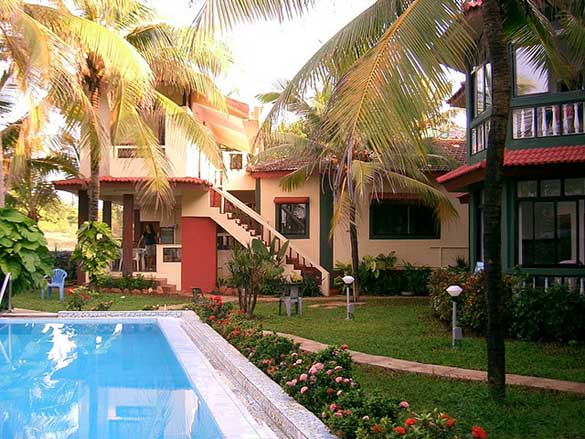 License: Creative Commons image source
Purchase vs. Rent
The best thing you can possibly do before purchasing a place, is renting one. Renting allows you the freedom to explore the country for a while without being locked into a mortgage. It's a good way to get your toes wet and make sure this choice is right for you. If you're planning a business move, you can look into serviced office rentals to make the most of your company in a new place. If you're a couple that wants to get a home together, you should explore all of your rental options beforehand.
So now you've decided to rent instead of throwing all inhibitions into the wind and purchasing a home or office. What comes next are some great tips to keep in mind while going through the renting process.
Research, Research, And More Research
Since you're going to be in a new place, it's best to investigate and research on the property at hand, and the company renting it to you. Search for outride opinions and read up on reviews. If you keep getting negative feedback, it may be wise to switch to another realtor company. If you're looking into an apartment or condo complex, it's wise to look into their maintenance and management departments."
New Or Used
Don't opt for the brand new, never-before-lived-in piece of property. This opens a world of new issues, of which you'll be the guinea pig. If you're investing in an office for your business, this can mean the demise of all that you've worked for. When dealing with a home, it's best not to be the first ones to deal with all of the new problems. Adjusting to a new country will be enough of a stress, getting stuck with a lemon of a home will not make it easier. Look into older buildings that already have a reputation, and a knowledge about what works and what does not.
Do I Have to Put Money Down?

When renting a place in your overseas paradise, deposits are required just as they would anywhere else. Make sure you fully understand the amount that will be taken, as contracts and pricing vary in other places. Be prepared never to see this deposit again, as it may end up being used for "damages" that you may be unaware of. The regulations over renting fees and deposits should be thoroughly discussed with your landlord.
When In Doubt, Get A Lawyer
Most of all, don't be afraid to get a lawyer. Even if it's just for renting, you're going to want a professional on your side so that all of your T's are crossed, and your I's are dotted. It's smart to have someone who can review all documents before you sign off on them. The rights and regulations of a tenant may be very different in the country that you're choosing to live in. It's beneficial for you to be informed of this information so that you can adjust the terms of your agreement if need be.
So before you go building your new office in Singapore, or transporting your family to Melbourne, it's a good idea to consider renting a space first. Be sure to research your renting options and don't allow yourself to become a victim to new clauses and concepts. Living in or working from another country can be very rewarding, so long as you take the necessary steps ahead of time to make it a comfortable adjustment.
Tim Blaine is an international real estate agent who loves blogging about the real estate industry.