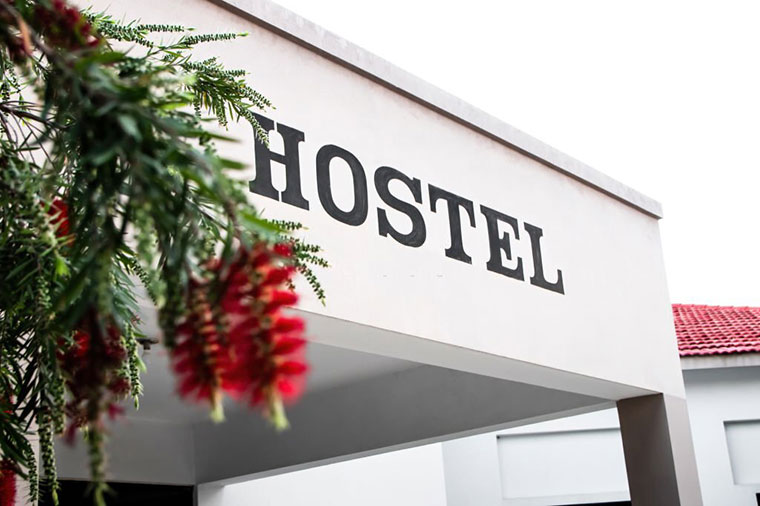 If you're planning to travel the world or simply enjoy a budget holiday, the chances are, you'll find yourself staying in a hostel at some point. Now there's no denying that hostels are super cheap and a great way to meet new people but there are, of course, a few downsides to budget accommodation. These include poor cleanliness, noisy roommates, lack of useful facilities and risk of theft. These essential items will help you survive your hostel stay.
Foldable sunglasses
Foldable sunglasses are such a good, yet obvious, idea, it's a wonder no one thought of it before. Ray Ban have released their classic wayfarer sunglasses with discreet hinges at the nose bridge and on the arms so you can fold your favourite pair up small enough to fit in your pocket. This not only saves on precious space but is also a deterrent for thieves because they can be kept smaller and less noticeable.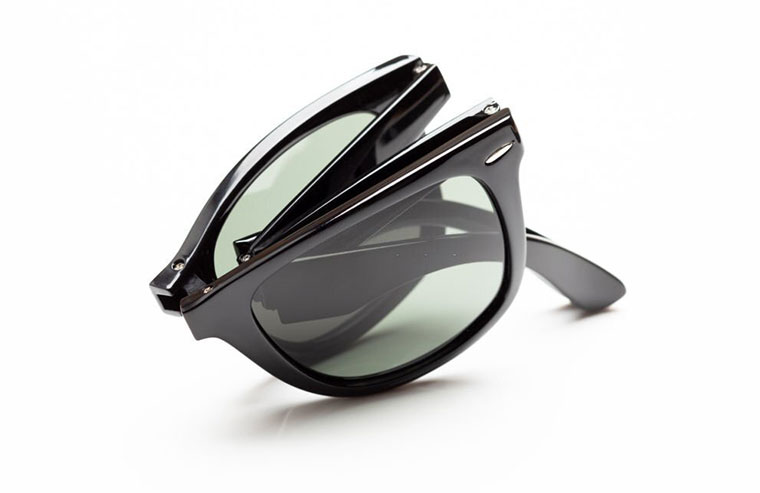 Snorky
A snorky is a 3-in-1 cutlery tool with a spoon at one end, a fork at the other and a serrated edge as a knife. This will be a life saver when you're in a hostel that is severely lacking in cutlery. Similarly, if you're surviving on supermarket food to keep to a strict budget, having cutlery will make it so much easier to snack on soups, salads, yoghurts and other lunchtime snacks.
Flip flops
Flip flops will be your saviour in a whole load of situations, including tramping across a campsite in the night, getting out of bed in a dirty hostel and spending the day at the beach. Plus, the great thing about flip flops is that they're so small they can easily slip inside your bag and can be bought cheaply at most beach resorts and supermarkets. There's not much point in splashing out on a pretty expensive pair because the chances are, they will be ruined or lost at some point on your travels. A cheap pair will be fine but look for seagrass soles which can last longer than some bendy foam pairs.
Velcro towel
You may not have thought of this but a Velcro towel could save your dignity in a hostel or campsite. Many hostels fail to provide proper changing rooms, meaning you could be left struggling to get dressed beneath the prying eyes of strangers. A Velcro towel features a slim strip of Velcro across the top so it can securely fasted round you, leaving your hands free. Plus, these towels are normally super-lightweight microfiber so they'll dry quickly and won't take up much space in your bag. If you're really smart, you'll look for a towel with a little loop to hook over shower doors so you can keep it close and off the floor ready for a quick change when you're finished in the shower.
Sleeping liner
Lighter and smaller than a sleeping bag, a sleeping liner is a great way to stay in your own sheets in dirty accommodation but also eliminates the problem of hostels providing no bedding whatsoever. Sometimes called 'travel sheets', look for microfiber blends.
Travel adapter
Chances are, you've got a few electrical devices you'll need to plug in on your travels, whether that be charging your phone, ipod or camera. If you're planning to visit a few countries, look for an international adapter so you don't need to take more than one. If you're only travelling to one destination, you can get away with just one adapter.
Victoria always packs her favourite sunglasses on her travels. She shares her top tips for online glasses website, Direct Sight. Hope you love reading her article "Must-Have Backpacking Essentials For Surviving Hostel Stays".