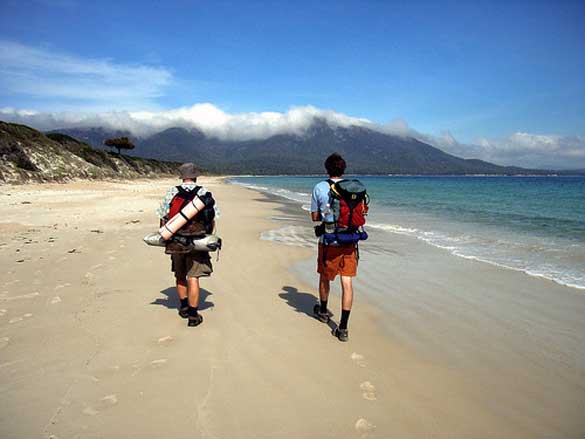 License: Creative Commons image source
Holiday season is upon us once again and many of us will be jetting off to exotic places to explore different environments, cultures, food and drink. Whilst we love going on holiday to spend time with the family relaxing and having fun, we need to have our wits about us to make sure we stay safe.
Thankfully, what many don't realise is that we receive extra protection with booking a package holiday in England and Wales. There is a really handy piece of legislation called The Package Travel, Package Holidays and Package Tours Regulations 1992 ("The Package Regs") which, at section 15, imposes strict liability on a tour operator to carry out their obligations under the holiday contract with you.
A package holiday is a pre-arranged stay of 24+ hours offered for sale at an inclusive price and including two of the following: 1) transport, which is usually a transfer to the hotel or a hire car; 2) accommodation; and 3) other tourist services which make up a significant proportion of the package, such as holiday activities like water skiing or scuba-diving, for example. The important point to highlight, especially for the third component part, that is a requirement for the trip to be 'pre-arranged' as any excursions booked whilst on holiday won't be covered by The Package Regs if something goes wrong. This means that if you book on arrival this would not be covered.
An example of this was a lady who recently went on a cycling package holiday in Africa. Having arrived at her hotel after a days cycling she was attacked by the hotel's dog which had freed itself from its' leash resulting in her suffering serious dog bite injuries. The hotel was booked as part of a  "package" , the hotel's insurers accepted that the lady was entitled to rely upon the Regulations and that there had been a failure  on that basis given she was entitled to expect the premises to be reasonably safe, and for the security dog to have been properly secured. This demonstrates the importance of these Regulations as the lady was able to pursue her claim against the Tour Operator rather than bring her claim against the African Hotel company which would have be fraught with difficulties.
All-inclusive holidays are growing in popularity as holidaymakers are able to budget their spending more easily if they know food and drink is included. But what happens when that food/drink is contaminated and you become ill? Assuming you haven't consumed anything outside the package, it's highly likely you will be able to prove that whatever you consumed was the cause of your illness.
Here are some of the types of things you need to look out for:
Poor hygiene standards exhibited by staff at the resort;
Recycled or reheated food – do you notice the same dish appearing over and over again?;
Murky pool water – this can often be a sign of contamination or at the very least that the pH chemicals have not been correctly balanced;
Poor levels of cleanliness around the resort, including animal droppings.
If you do suspect that you have fallen ill as a result of contamination then you should do the following:
Take photographs
Keep a record of your dealing with the holiday reps
Keep receipts from your doctors consultations
Keep a copy of your complaint/customer satisfaction form at the end of your holiday and visit your GP as soon as you get home, even if symptoms are improving.
Once you have all of these you can contact a personal injury solicitor in the UK who can bring a claim under the Package Holidays and Package Tours Regulations 1992 and get compensation for your ruined holiday.
Kate Williams is a travel blogger living in Sydney.