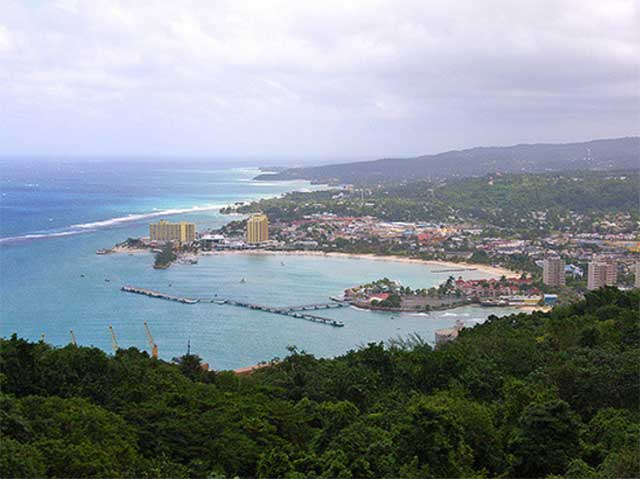 Photo Credit: Eunice
My goal is to travel well and rack up some unique and memorable experiences. Jamaica was one of my best vacation deals that delivered more bang for my travel buck. You can spend more for a Caribbean adventure if you want to, however, I recommend a Jamaica getaway for island living at its best.
Jamaica Hotel Deals
To keep my travel budget under control, I stayed at an all-inclusive beach resort. Though the nightly rate was a little bit higher than an inland accommodation, the resort reservation proved to be a real price-breaker in the long run. The all-inclusive plan covered my airfare, airport transfers, two meals a day at the buffet, and a variety of non-motorized water sports. Free snorkeling and windsurfing kept me busy throughout the day and the resort put on complimentary evening events that included a beautiful barbecue on the beach with live entertainment.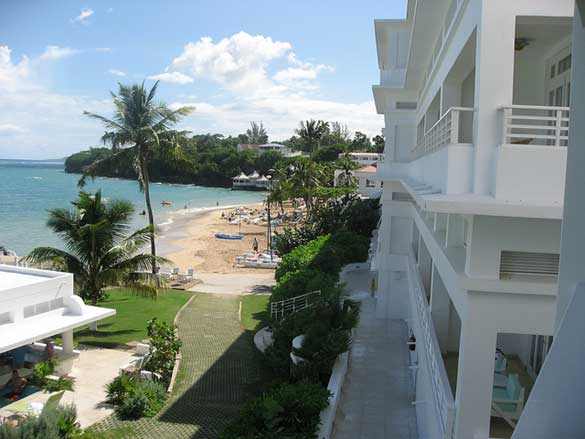 Photo Credit: Karen Banaszak
Kick It Up A Notch
By using the all-inclusive travel plan, I was able to splurge on a few extras that made my Jamaica escape complete. One of the best half-day excursions was at Mystic Mountain, located in the tropical rain forest and just minutes from the beach. The highlight of the tour was a thrilling ride on the Jamaican Bobsled. This attraction is a fast-moving roller coaster built on a wooden track that takes you on a spellbinding adventure through the mountain's lush foliage. I like my coaster rides to move at breakneck speed and was able to control the speed of the cart from my seat. This feature also allows the rider to slow down the action to savor the scenic views.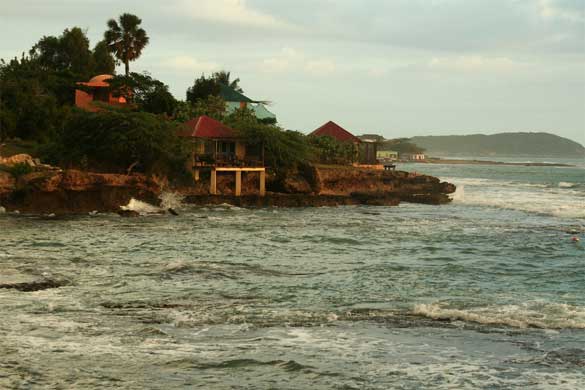 Jake's, Treasure Beach – Photo Credit: BitHead
Zip Lines
Though traveling on a budget, I made sure I was covered for a flight through the jungle on a zip line. For just $89, I had a full-day excursion jumping from a five-platform zip line trail, an escorted safari journey through the jungle, and a free visit to the banana plantation and botanical gardens. Our zip line group was greeted with a refreshing coconut beverage that was served in its shell and we were given a sampling of fruit treats picked fresh from the gardens.
The Jamaica zip line is the longest and fastest in the Caribbean, so if you have the need for speed, this attraction is not to be missed. My best advice is to do the zip line attraction early in your Jamaica stay so that you will have plenty of time to take the tour again before your homeward departure.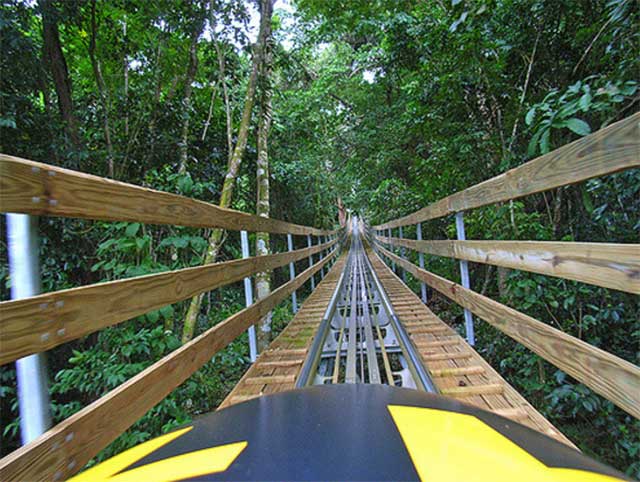 Photo Credit: Eunice
Jason Kane is an avid travel blogger with an insatiable appetite for seeing the world. Jason recommends getting United States Passports from Travel Docs, a provider of various travel documents.