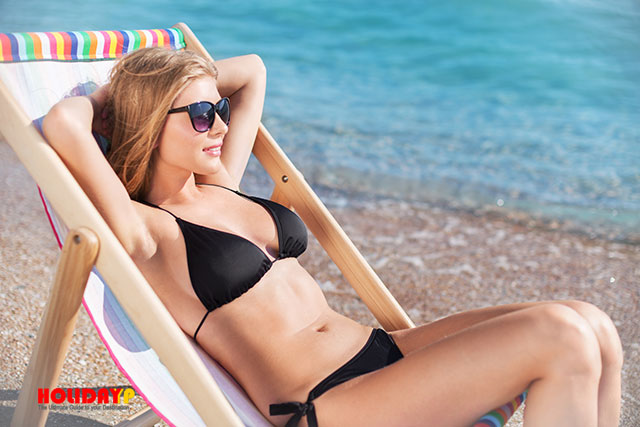 Vacations are great: they serve as a break from work, bills, deadlines, and life in general. Planning vacations, on the other hand, can get pretty hairy. Booking flights, hotel rooms, and even deciding on a destination can prove difficult with the amount of options in today's market.
Getting the most of a vacation is crucial. No one wants to come back from a brand new location with a fresh tan only to tell their coworkers what a disaster the whole affair had been. Here are a few tips on making sure your vacation is a no-brainer trip, even while planning.
Search for Packages
Package deals are more than money savers ­– they're time savers. Companies aren't going to put together a package deal of things that wouldn't attract more people. With this in mind, it's usually a good idea to book a package. The deals usually include a hotel, bed and breakfast, or some kind of lodging option. This will come with activities or dining included in the price. It will save you money but more importantly, it will take some of the stress out of planning what to do every day.
Make a Checklist for the Day Of
Getting everything together to get on a plane is hectic. You rethink and recheck what you're bringing a thousand times, but it always feels like there's something missing. One of the best ways to control some of that anxiety is to make a list beforehand. Creating the list when you aren't running to make it on time will put your mind at ease. The reduced amount of stress will give you a chance to list everything you need and not forget anything, while the list itself can be crossed out that morning to reassure yourself that you do have everything.
Make a To-Do Schedule
It always sounds like a great idea to sit around with nothing to do as a vacation, but that can sometimes fall short. Researching ahead of time to see what activities, food, trails, and more the location you're going to has to offer will ensure you get the most out of the vacation. While you may decide to ditch the plan once you get there, it's better to be over prepared than hoping you can get a 3G signal in a foreign land to look up something else to do.
Research for Reviews from Previous Travelers
Research ahead of time what previous visitors have thought of certain activities, and which food they say was the best. This can help avoid many mishaps on you vacation that could have been avoided, such as food poisoning. The reviews might even spark a new idea for things to do once you're there that you may not have thought of on your own. Other vacationers can be one of the best resources when it comes to traveling since they have no inclination to sell you on anything.
Booking a Flight
The flight can be the most stressful part of a vacation. Between booking a flight, getting there on time and the constant threat of being next to five teething babies, it's more than just a hassle. One great solution to commercial flights is to get a private jet. Many private aircraft services offer empty leg flights as an option to get a flight back when another customer only booked a one way trip. This discounts the cost substantially, and can save you from the plights of commercial air travel. If you can be a little flexible on the type of aircraft and when you arrive, empty legs are a great travel option.
Eric Regan is a writer with a keen interest in travel, cars and technology. He has written for blogs covering all of these topics and much more