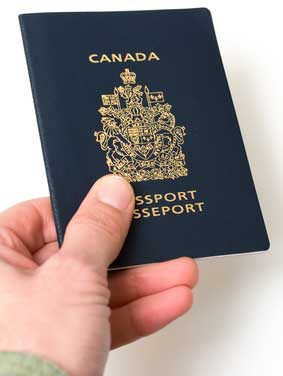 License: Royalty Free or iStock
Source: Deposit Photos

The job of a U.S. Customs Agent can be a very interesting one. On most days, airports are pretty uneventful, with the exception of a belligerent passenger here and there. However, there are times when agents are shocked, surprised, and even disgusted by items–living and inanimate–that customer try to sneak through customs. Some of the weirdest and most sickening contraband from around the world will make your skin crawl–literally.
In Norway in 2009, customs agents arrested a man after finding several royal pythons rolled up in his socks, and 10 albino leopard geckos taped under his shirt. The animals had an estimated value of over $10,000. Agents became suspicious after finding a tarantula in his luggage.
Customs agents intercepted a man at the Los Angeles International Airport with 14 live Songbirds strapped to his legs. Not only was the man arrested, but his socks, shoes, and trousers were ruined by bird droppings.
In 2009, a passenger from Seoul, South Korea tried to smuggle a couple of counterfeit $100,000 bills through customs at John F. Kennedy Airport. The worthless currency was confiscated by customs and turned in to the Secret Service.
In one of the strangest customs incidents, a woman from Singapore attempted to get through Melbourne, Australia customs with 51 rare tropical fish strapped to her person in a specially designed apron. Apparently, customs agents believed something fishy was going on when they heard flapping sounds coming from beneath the woman's clothing.
A man from Chile was arrested by customs at the Barcelona, Spain airport after a test revealed that his cast was made of cocaine. When the man rolled up in his wheelchair, customs officials sprayed a substance on the cast, which changes to blue after it comes in contact with cocaine. Needless-to-say, the man's cast lit up like a Christmas tree. After his arrest, more cocaine was found in his shoes.
An x-ray image of a passenger's bags at the Sydney, Australia airport revealed several exotic lizards, and four pythons, one of which is on the endangered species list. The man's expensive bounty would have netted an estimated $200,000 on the black market.
In 2010, a couple of U.S. citizens attempting to enter San Juan, Puerto Rico, were stopped for a second customs search after the first revealed several pairs of outdated men's shoes. The second search revealed 6 kilograms of heroin strapped to the insides of the shoes.
A South African man arrived at the Bangkok International Airport with bounty of live reptiles in his luggage including snakes, caiman, crocodiles, lizards, and turtles.
Several of the animals were on the endangered species list and worth a small fortune.
In 2010, a couple of American tourists were arrested at the Athens International Airport in Greece after attempting to pass through customs with several human skulls. The passengers' purchased the skulls–thought to be fake–at a local shop. The skulls were confiscated and examined by the coroner, who confirmed their authenticity. The tourists were charged with desecrating the dead.
Skye Cheshire is a customs specialist at Canada Customs Broker. She guides importers through the lengthy rules and regulations of customs when they are traveling or purchasing goods from across the border.