If you're planning a skiing holiday with your little ones, it is important to choose the right clothing to make sure they stay warm and snug on the slopes. We have compiled a guide to ensure they have a great time while on such a holiday.
For children, skiing is the ultimate adventure holiday: the snow, the ski lifts and   above all the sheer exhilaration from hurtling down the slopes at top speed. Of course, they need to look the part too. Here's what they'll need for a week's skiing.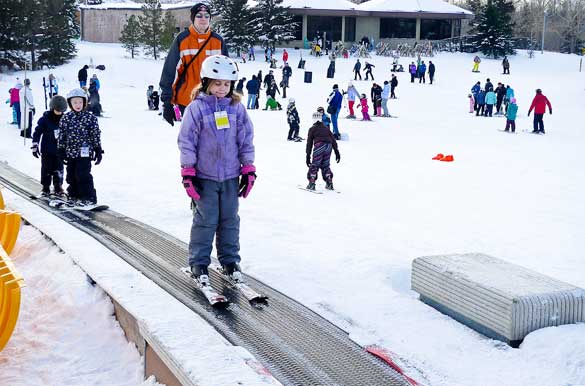 Photo Credit: JeffGibbons
Clothing
Thermals – a must-have for children, thermals are used as a base layer to keep toasty warm on the slopes. A pair of thermal long johns, leggings or tights and a long-sleeved top makes the perfect base for a ski outfit and will help to draw sweat and moisture away from the skin.
Fleeces – a couple of fleece sweaters or hoodies can be worn over the thermal layer to provide good insulation for your little one.
Salopettes – warm, waterproof trousers to keep little legs warm a dry during skiing, tobogganing and snowball fights. Look out for pairs with built in knee-pads to protect knees from bumps and bruises!
Outerwear
Possibly the most important piece of kids ski clothes for your child is a ski jacket or snowsuit. An all-in-one is best for toddlers and small children whilst a jacket and
salopettes are perfect for older kids. Be prepared to spend money on outerwear as it's vital to get good quality garments that will keep them warm and dry. Look out for: waterproof, breathable fabric; pockets; elasticated cuffs and a hood   and make sure your little one has plenty of room for movement.
Accessories
Socks – pack plenty of ski socks as they WILL get wet! It's better to splash out a little more money on proper ski socks as they are padded in all the important areas and will help to avoid blisters and sore spots.
In terms of clothing, your kids will also need:
o    Warm, waterproof, padded gloves   and another spare pair!
o    A ski helmet
o    A hat
o    A neck-warmer or scarf
o    Goggles
Generally, kids need lots of 'stuff' wherever you are holidaying. So to make sure you don't exceed your luggage allowance it may be a good idea to arrange hire of your skis, boots and poles when you arrive at your destination.
Have fun!
Emma Robinson is a children's clothing designer who specialises in outdoor and kids ski clothes.