With the rising cost of fuel and the continually poor world economy, the idea of a vacation is more of a fantasy than a reality. Many families feel that they cannot afford to drive, much less fly, to a popular vacation destination. However, you can find affordable and fun family vacations by saving on airfare, which is often the most expensive part. Savings on this usually static cost is possible through bundling airfare with other aspects of your vacation and utilizing last minute deals.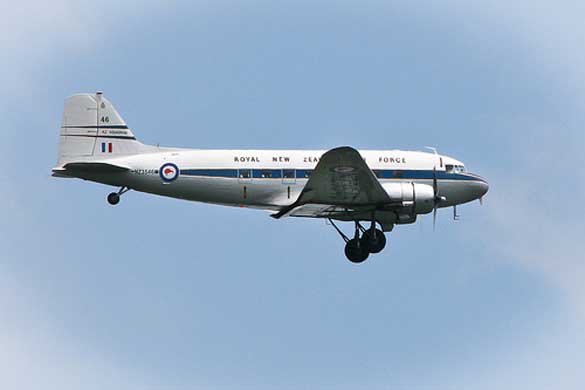 License: Creative Commons image source
Shopping Airfares To Get The Best Deals
Sometimes the best way to get a deal is to plan your trip far in advance and check airfares every day. This is a particularly good way to go if you have to work with kids' school vacation schedules. If you have a little more flexibility, say you have a two-week window that you know you'll be taking off from work somewhere in the month of February for your vacation, saving on a trip can be even easier. In both cases, a little research can go a long way. Track airfares in a notebook or on a spreadsheet to ensure you are getting the best deal possible. Start six months out from your trip, being sure to delete the cookies from your browser every day. Some suggest that this is the easiest way to get the best deals; airline companies have been accused of placing tracking cookies on users' computers and then jacking up rates when he or she returns to the website.
Take Advantage Of The Off-Season
If you have more flexibility in your time off, scheduling a vacation during the "off season" and staying for more days can ensure that you get the best deal on hotels and airfare. Many beach hotels and resorts will offer specials during the less desirable months. In many cases, you can book a one-week or ten-day vacation during the off season for the price of three days during the high season. This increases the likelihood of less desirable weather, but the extra days that you have means you can enjoy some local indoor attractions or just explore the amenities at your resort.
Know How Airline Prices Work
Airfare prices jump, too, when there is more demand for airline tickets. This supply-and-demand is what allows travelers to take advantage of empty seats as a particular flight gets closer to departure. Airlines don't make money on seats without bottoms to fill them, so waiting to get your flight until the week or even a few days before you want to leave can be the cheapest option. This is also the riskiest strategy and is inadvisable if you are taking your whole family on vacation. You do not want to end up paying double the fare for several people if you miss the opportunity window, nor do you want to miss your planned vacation because it suddenly became too expensive.
Putting these simple tips to work for you can help you to have the vacation of a lifetime without having to go broke in the process. If you and your family have been looking for the perfect opportunity to get some much needed time away from home so that you can relax and regroup, there has never been a better time than now. Whether you are looking to travel across the country or even to the other side of the world, you can put these techniques to use so that you have a vacation that is beyond your wildest dreams while still managing to stay well within your budget.