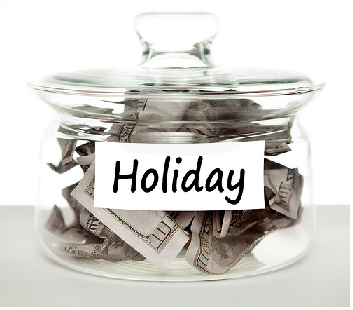 License: Creative Commons image source Image by Tax Credits
Your entire year has been working towards this moment- summer. The season of sun, sand and relaxation. Well, it is for a lucky few of us! However in this case, unfortunately every silver lining has a cloud.
No matter where you go you are likely to come across various travel scams. And unfortunately, most of them go undetected by holiday-goers until it's too late. How do we avoid these scams from putting us out of pocket? It's time to wise up on the top five tricks of the trade.
Discount Travel Clubs
Everyone's looking for a cheap and cheerful trip abroad. With the average holiday costing hundreds of pounds, any cheaper alternative can be tempting. Sound familiar? Well, the scammers know about this temptation too. Commonly when we peruse various travel websites online, many advertisements pop up claiming they can give us access to cheaper deals – if we pay an upfront fee. However, these "companies" can be set up by anyone with internet access. Just one  man sat alone at home on his computer – not quite who you were expecting 'eh?
Deceptive Pricing
When booking your hotels and flights, it has never been more important to read the small print. And it's not just agents who are to blame for this deceptive pricing.
Companies who can seem to be legitimate have also on occasion been held accountable for cheating their customers.  When we spot a cheap deal it can be easy to book on impulse, especially if it's a "one day only" offer.
However, what we don't know is whether or not you're actually booking a hotel at all. In fact, sometimes you're not booking anything! So be sure to check that any company you book through is a recommended one or a rather nasty surprise could await you at check-in.
License: Creative Commons image source Image by Badruddeen
Theft
Just another well-known way in which we can lose our precious pennies. And the most successful thieves are those who at the time appear to be friendly!
One of the most common tactics is to dirty you (the target) in some way with bird droppings or water, following which they will offer to help you clean up. However, little do you know that whilst they're cleaning up your coat, they're also cleaning out your wallet.
Taxi
As soon as you step into the car, you're at the drivers' mercy. So make sure any form of transport you use comes recommended. If your driver mentions his meter is broken – those red warning lights should be flashing. Unfortunately for us passengers, we always run the risk of being held "hostage" in exchange for an unreasonable sum if we're not careful. And once you've reached your destination, you can't back out of the deal. So keep your wits about you and clarify the price before you set off, or you may just not be able to afford the return journey!
Motorbike Scam
Particularly for those of you jetting off to those sunny clubbing capitals, renting a motorbike or quad-bike for the day can be an exciting idea. Who wants to spend all their time walking when you can cruise in style? However, it's the rental company who hold the keys.. And one hobby some love to indulge in is "stealing" your bike, charging you an incredible amount when you return empty handed.
What's more, these companies often require your passport as a form of deposit, so make sure you always provide an old passport and keep your own under lock and key. The price of one bike could cost you the rest of your holiday.
Many of the greatest travel scams are found in the most basic elements of a holiday- the taxi to the hotel; booking accommodation- even cleaning off your coat. Things we do or plan automatically and yet, this is how scammers continue to thrive off our hard-earned holiday savings.
So think smart from the beginning and only book through recommended websites such as Hotelopia, rest assured you will be getting exactly what you expect and no nasty surprises. Spend your money on the things that matter to you, even if that means numerous exotic cocktails!
Have you ever lost money to a travel scam? Share your experiences in the comments.
Grace Fox is a blogger with a great passion for travel. She is always on the lookout for good travel deals and loves nothing but to plan her next adventure.