It's no secret that Japanese baseball is at an extremely high level. Ichiro Suzuki is widely considered to be the best hitter of all time, and Japan has won two World Baseball Classics. Still, despite this, it's hard to think of baseball as anything buy purely American.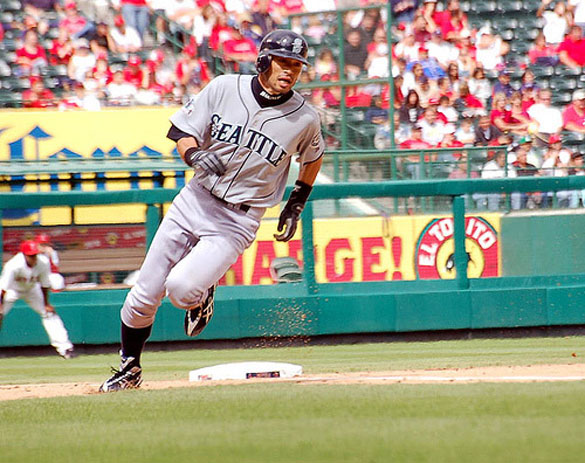 Ichiro rounding the bases on September 22, 2007. Image Source Wikipedia
When most people think of baseball in the late 19th and early 20th centuries, they think of baseball in America. But baseball first came to Japan in, wait for it, 1879. That's right, they've been playing baseball in Japan for well over 100 years, and it has played a very important role in the modern history of the nation.
Thanks to players like Ichiro Suzuki, Hiroki Kuroda, and Yu Darvish, Americans are fortunate enough to see some of the best in Japanese baseball right here in the U.S. But to truly get the full experience of the wonder that is Japanese baseball, you have to go right to the source.
The Nippon Professional Baseball League
The Japanese professional baseball league, known as the Nippon Professional Baseball league, consists of 12 teams, six in the Central League and the Pacific League. Nippon Professional Baseball was formed in 1950 when the Japanese Baseball League (originally established in 1939) was reorganized.
Tokyo is the home of two teams, the Yomiuri Giants and the Tokyo Yakult Swallows. The Giants are considered Japan's most popular team. The owners of 22 Japanese Series championships and 33 Central League pennants, the Giants are sometimes referred to as the New York Yankees of Nippon Professional Baseball. The widespread loyalty to the Giants is as intense as the dislike that fans from other teams have for the club.
The Seibu Lions are another popular club with 13 Japan Series crowns and 21 Pacific League Pennants under it belt. By contrast, the Hiroshima Toyo Carp is perhaps Nippon baseball's most hard-luck team, but also a sentimental favorite for fans. The Carp are partly owned by the city of Hiroshima and was established as part of the city's rebuilding process in the aftermath of the atomic bomb dropped on it in World War II. The Carp last won a championship in 1991 and are one of the poorest teams in the league, yet still draw a loyal fan base.
The stadium experience
Watching a baseball game in Japan is a different experience than watching a game in America, and a lot of that has to do with the fans. Each team features its own enthusiastic followers who add their own element to the game with organized cheering sections and team-based traditions. Cheer captains lead their followers in chants; rhythmic beats using all kinds of noisemakers and even songs for specific players.
Japan baseball fans are mostly consumed with fervent cheering for their teams and trying to drown out the oppositions' cheering section. There is little energy devoted to negatives, such as jeering opponents or umpires.
The players
Nippon Professional Baseball allows a limited number of overseas players. Over the years Japan has developed its own stars, some who have made the transition to Major League Baseball in the United States. A new crop of talent is currently enjoying success.
Masahiro Tanaka has been one of Nippon Baseball's most dominant pitchers since being drafted by the Tohoku Rakuten Golden Eagles in 2006. Through the 2013 season he owns a career record of 95-35, a 2.32 earned run average and 1,210 strikeouts. Only 24 years old and with an impressive of collection of pitches in his arsenal, Tanaka is highly coveted by several Major League Baseball teams.
Outstanding hitters include Toshiaki Imae, an infielder for the Chiba Lotte Marines. He has won two Japan Series Most Valuable Player awards (2005 and 2010) and battled for the 2013 Pacific League batting title, finishing behind the winner, Yuya Hisegawa of the Fukuoka SoftBank Hawks.
Jason Kane is an avid traveller and baseball fan. He recommends Travel Guide for all of your documentation needs.