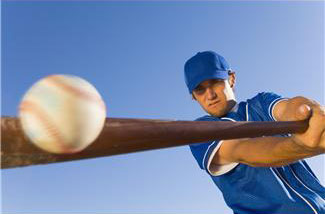 License: Royalty Free or iStock source:

Clearwater, Florida is a relatively quiet town that holds a very particular interest for the people that come there year after year: Major League Baseball! Clearwater is in close proximity to MLB training camps and late winter and early spring preseason practice games.
Vacationers in the know bring their baseball fever along as they settle into one of the many available Clearwater vacation rentals so that they can get in on the preseason games. Many teams even have their own ball parks available for training, and fans amass in droves to see their favorite teams prepare for the upcoming season and get a first-hand glimpse of the new talent and their old favorites gearing up.
Clearwater Has So Much More
Clearwater is also well known for its delightful sandy beaches, exquisite ocean views, and fun water sports. A paradise all year round, the town offers the best in summer activities and stunning photographic opportunities, with most attractions located at a conveniently short distance from the vacation rentals in the area. A brisk walk or short drive and you are at your destination.
The unique ecosystem in the area ensures that nature and educational activities abound. Hiking, biking and bird watching are the order of the day and provide hours and even days of wonderful family time. From the youngest members of your family to the oldest, there will be something to keep every visitor entertained.
Spring-Training Baseball
For the true baseball fan, Clearwater is indeed the late winter and early spring mecca. Where else can you watch your favorite baseball team stretch, warm up, and train for the long, grueling season ahead? Vacationers can get an early start on the baseball season, fire their spirits up, and see the progress of their team as it approaches opening day.
In Clearwater, they can also get a first-hand look at the newest team merchandise and possibly get a great deal on pricing. With the casual atmosphere of the training season, fans also have better opportunities to get the autographs of their favorite players. The rush and stress of regular season play are absent, so players have a little more time to spend accommodating requests for pictures and sometimes will even pose with fans. This is a great time of the year for kids to connect with their beloved baseball stars as well as the up-and-coming stars of tomorrow.
With its welcoming atmosphere and attitude, Clearwater is a fabulous way for the whole family to start the new baseball season. Clearwater vacation rentals are a big draw for anybody who loves fun water sports, amazing scenery, great weather and fabulous baseball. Batter up!
Sadie Mclain is an avid traveler and writer. She enjoys writing about her latest trips and excursions.