Whereas summer always seems to fly by, winters in the UK can drag on for months on end – particularly once the excitement of Christmas has been and gone and we are all left with a severe case of the January blues. To combat this dreary time, many people choose to get away for a few days over the winter months. The idea of spending a few days in the sun abroad is appealing, but due to Spain and France also cooling down, you may have to go further afield to find winter heat. This can mean travelling further and spending a lot more on expensive flights.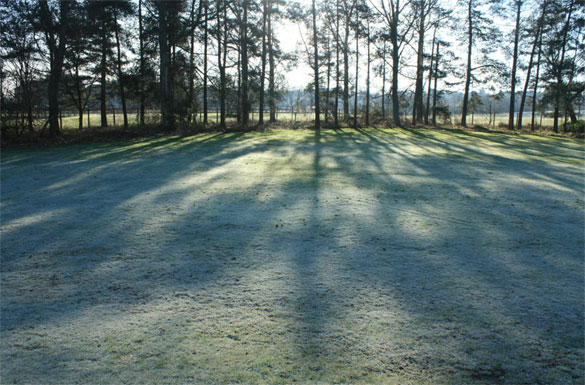 License: Royalty Free or iStock
It is worth remembering that you don't necessarily need hot temperatures to cheer you up – a relaxing break in the UK could be just what you need to recharge your batteries without breaking the bank. While certain types of holiday are a definite no-no once the temperature drops (camping, we are looking at you), there are a number of other destinations and holiday types which are perfect for the winter. When you also consider the money that you could save by going away out of season, then there is really no reason to look anywhere other than the UK for your winter getaway.
Spa Breaks
In the summer, you may feel that you are wasting the nice weather if you spend your day trapped in a treatment room – which makes winter the perfect time to enjoy a spa break. Ignore the frosty conditions outside and steam yourself in the sauna, take a swim in the heated indoor pools or pamper your tired winter skin with a luxurious treatment. Indulgent food and cosy rooms also make spa hotels the perfect winter getaway for you and a partner, or a group of friends.
Woodland Lodges
Nothing is better on a cold winter's evening than curling up in front of a log fire, so head to one of the many woodland parks around the country and enjoy some peace and quiet. Spend your days taking in some stunning rural scenery, and your evenings relaxing in a hot tub with a glass of wine.
The Seaside
It might not seem like the obvious choice in the winter, but British seaside towns can be just as much fun out of season as they are in the peak of summer. Hotel suppliers often offer great discounts during the winter months, so you can stay in gorgeous hotels for a snip of the normal price. The UK's coastline is also often at its most beautiful during the colder months – though the sea breeze can be pretty biting so remember to wrap up warm!
Author – Adam has been writing articles for different industry sectors for a number of years now with great success.