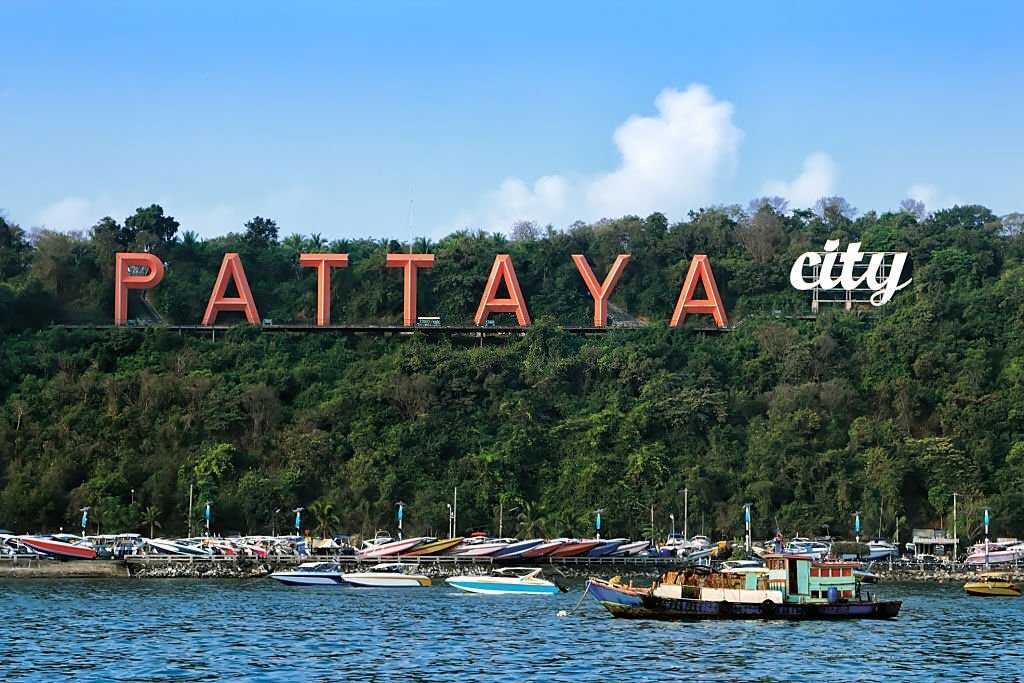 Places to Take Your Children in Pattaya: It is easier than ever to visit exotic and faraway lands when planning a family vacation. The perfect family get away begins with finding a destination that is exciting and fun for all members of the family. For a culturally rich and exciting experience, consider going to Thailand's most popular seaside city, Pattaya. Over the years, Pattaya has developed into a bustling city inviting tourists from around the world to experience the best of Thailand had to offer. There are many activities to do in Pattaya, both for children and adults-alike. With an expansive multitude of activities to pursue, it comes to no surprise why many people choose to vacation in Pattaya for the ultimate beach holiday.
The city of Pattaya is located on the east coast of the Gulf of Thailand. This lush and beautiful landscape is lined with lovely beaches and provides endless water activities. The most famous beaches in Pattaya are Jomtien Beach, Sang Sae Beach and KohLarn is some of the beach options available. Each beach will have authorized sun chair services for parents who need to get that perfect tan and open-aired shops to sit comfortably in.
For the more active outdoor loving members of the family, the two most visited beaches are the Pattaya Beach and the beachfront of Pratumnak. Children can enjoy such activities as building sand castles, volleyball, Frisbee, and other light sports. For the more adventurous members of the family, activities include water boarding, wind surfing, snorkeling, jet skiing, parasailing, and water skiing.
Both of these popular waterfronts are located near many inland activities. For the smaller members of the group there are attractions such as the Sri Racha Tiger Zoo. This zoo organizes such wild exhibits as live crocodile and tiger shows and educational demonstrations. A visit to the NongNooch Tropical Botanical Garden will delight children with their shows starring trained elephants and chimpanzees. This breathtaking garden is also home to many other species of animals and houses a 500-acre garden and orchid nursery.
When the family is tasked to find an activity for the older children to enjoy, there are numerous activities to choose from. For the adrenaline and thrill seekers there are activities such as go-kart racing and water parks. The family may be interested in taking a half hour Vimantaitalay submarine trip to explore the marine life and coral reefs.
There are other less athletic activities for older children to enjoy such as shopping in the Thepprasit Market. This market is located on Thepprasit Road and offers such exotic and unusual foods as fried scorpions. These shops also offer tourists a large selection of brand clothing, electronic goods, and shoes.
For those older children who cannot be without their electronic devices, the area also offers internet access as well as satellite services. There is local cable TV service as well as postal service for the kids to send postcards back home to their friends and other family members.
Families who are interested in learning about the culture and history of this beautiful family friendly area are encouraged to visit such sights as museums and parks. There are over a dozen different and engaging areas to visit including such parks as the Pattaya Crocodile farm, Underwater World, and Funny Land Amusement Park. Interesting and educational museums such as the Ripley's Believe It or Not Museum and the Bottle Art Museum.
To get the whole family together there are many seasonal activities to enjoy. In late January or early February, there are dragon parades, fireworks, and lion dances to celebrate the Chinese New Year. In the middle part of April, the Songkran festival has musical performances, fireworks, beauty pageants, water sports competitions, and water throwing.
When searching for a great place to take a vacation with children, Pattaya has a multitude of different activities, events, and sights to visit. From the water to the land there is something for every member of the family when vacationing in Pattaya. With so much to do in Pattaya and so little time to do them, it's best to be prepared to choose an accommodation located in the heart of the city. There's a lot of Pattaya hotel Family Suites available in North, South and Central Pattaya and each location is conveniently close to attractions.
Hope you love reading "Awesome Places to Take Your Children in Pattaya". Share your view in the comment section below.