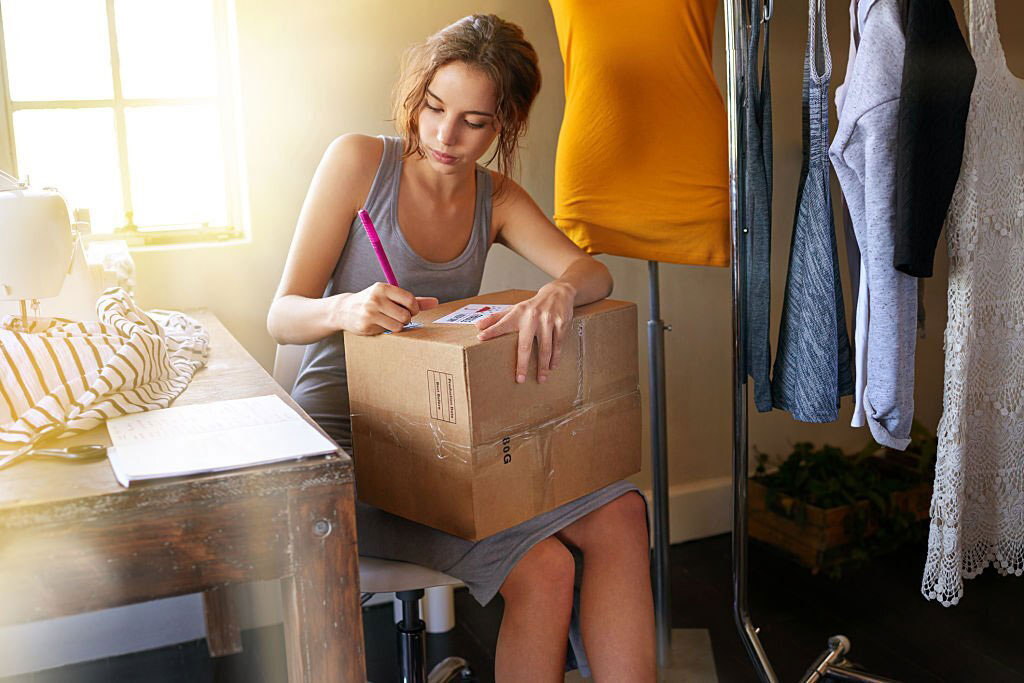 Storage Tips for Long-Term Travelers: When traveling for a long term, you need to find a safe way to store your household items for an extended time. To enjoy your stay away from home, you should know what to do with your stuff while you're gone. Worrying about your belongings while you're on a long-term journey is the last thing you want to do.
What is safe storage?
Safe storage is a great way to preserve your most valuable items while you're traveling. An example of this is climate-controlled storage where a steady temperature is maintained and humidity is controlled for your valuable and sensitive items.
There are many reasons for wanting a safe storage. But above everything else, simply keeping your belongings safe is already an important consideration. Refer to the eight storage tips below to avoid worrying while you're on a long-term trip.
1. Find a storage facility that fits your needs.
Before you rent a storage container space, there are security-related items to consider. Depending on your personal preferences, it can either be weatherproof, lockable, or portable. Below are four important things to consider when choosing a storage facility.
Type of Storage – To make sure that the storage space works for you is to evaluate for what purpose you're using it. Know what kind of storage you'll need before getting one.
Access – The access to your storage should be easy when moving items in or out to have a stress-free process.
Location – Find a storage facility with a good location so you don't have to carry your items for miles. This way, it'll be convenient for you to stop over.
Security – It's important to consider a secure storage so that you won't have anything to worry about. With this, you can ensure that your items are in good condition when you come back for them.
2. Check for insurance.
Check if your chosen storage facility offers insurance. If it does, ask what items the insurance will cover. Insurance is quite important in the event of a breach in storage security and your items incur damages.
3. Keep a record of your items.
List down the items you're going to place inside your storage facility. Make an inventory and categorize your items. Once you're done listing them down, record the following details upon storing.
Item description
Category of item
Seasonality factors of item
Date of storage
Location of items in the storage
Keeping a record of the above information will help you retrieve and identify your items quickly.
4. Buy a quality lock.
If you can, take security into your own hands by purchasing a solid lock. Take your lock quality seriously. Some storage facilities may provide you with a lock but if you can purchase and use your own, then why not?
Locks come in different shapes and sizes. Make sure that you buy one which no one can cut into with wire cutters since it is your first line of defense in ensuring your items are safe.
5. Consider how many items you need to store.
Consider your needs when deciding on a storage space. Do you need a small unit or a big one? Storage facilities come in different sizes to fit your needs. Consult with a professional storage specialists to make sure that you rent enough space to store all your valuables.
6. Pack items for storage properly.
Even with a nice storage facility, improper packing can still result to unnecessary damage. To avoid stress and losing your valuables, make sure you pack your items correctly.
Properly packing your items will help ensure that your belongings are secure. This is very useful in preventing damages on valuable and fragile items. Keep your furniture and boxes off the storage floor if possible, or cover the storage floor with thick plastic or tarp.
7. Have someone to check on your belongings.
Appoint someone you can trust to drop by your storage unit on your behalf. Whenever you need anything, this person can also ship your items from the storage unit. He or she can also respond quickly if there are any problems arise.
8. Set your storage space rent on autopay.
Since you will be away from home for an extended period of time, it's easy to forget that you have a monthly storage bill to pay. It's best to use a bank payment feature to pay online or set it on auto-debit. This way you can truly enjoy your travel without worrying about your storage bills.
There you have it! There are many benefits that come with renting a storage space, especially for long-term travelers. With a secure storage facility you can enjoy your travel more.
So before you place all your belongings in a storage unit & take off, remember to take note of the 8 Storage Tips for Long-Term Travelers listed above.