Dubai is one out of seven emirates of UAE. It is a beautiful place and very popular for its remarkable tall building, tradition, culture and for the high wage professional life. This is a gorgeous place or emirate of Middle East. Geographically it is near to equator that maintain beautiful climate throughout the year. It is surrounded by beautiful beaches where you can sit to enjoy your moment completely. If you are planning to shift somewhere for your final settlement then you must choose Dubai as it have everything that actually a person need for surviving lavishly.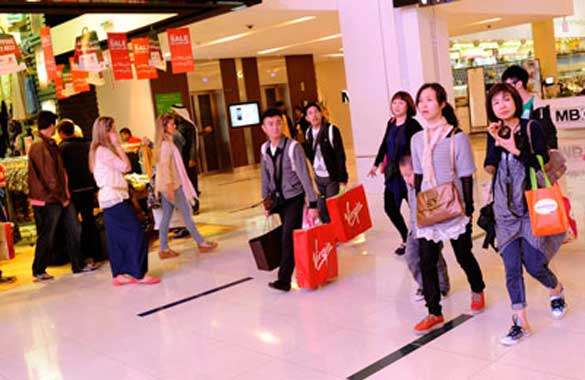 During recession too this place had not lost the value of its currency so people consider this place for earning heavy amount through a job in short span of time. Here you need not to pay any type of tax which makes your income double. If you are in search of good job as per your competency then you must consider this place for you as it has numerous options and job opportunities. They always welcome talented and skilled people for providing them job over there.
5 reason of shopping in Dubai:
Dubai has free duty port that make this place cheaper for all who come here to shop more and more. You can easily get desired luxury hotels for handling your staying arrangements. The only thing is that you must have power to expense.
Dubai has many gold souks for gold, diamond and for precious and designer jewelries. You will easily get varieties in your fixed reasonable costing. Designers from all over the world use to come here for selling their product.
Safety is a big matter of concern and Dubai is safest place of Middle East as its crime rate is low. You can go out any time without having fear of losing something. Entrepreneur from different countries prefer to come Dubai market to gain more profit in less time with no fear of being robbed.
Tax free shopping, if you are in Dubai for any reason you must go for shopping as much as you can especially electronic gadgets. The availability of electronic product is many. You can easily get innovative and unique gadgets in reasonable costing and no need to pay any type of tax.
This place is a commercial hub, you can get all telecom items in cheap rates and when Dubai shopping festival come each year, it left the same impression that this is a perfect place for doing shopping.
Shopping is a fabulous word for all the shopping lovers. This is a perfect place for shopping which makes Dubai a popular emirate out of all available. You can easily find many big shopping malls that are bigger than any other mall of world. Now here I am explaining some amazing facts that actually make this place best for all shopping lovers. If you have money and you want to spend it in some adventurous things then also you should prefer Dubai shopping festival packages. Hiring Dubai tourism for spending your vacation is best in the whole world.