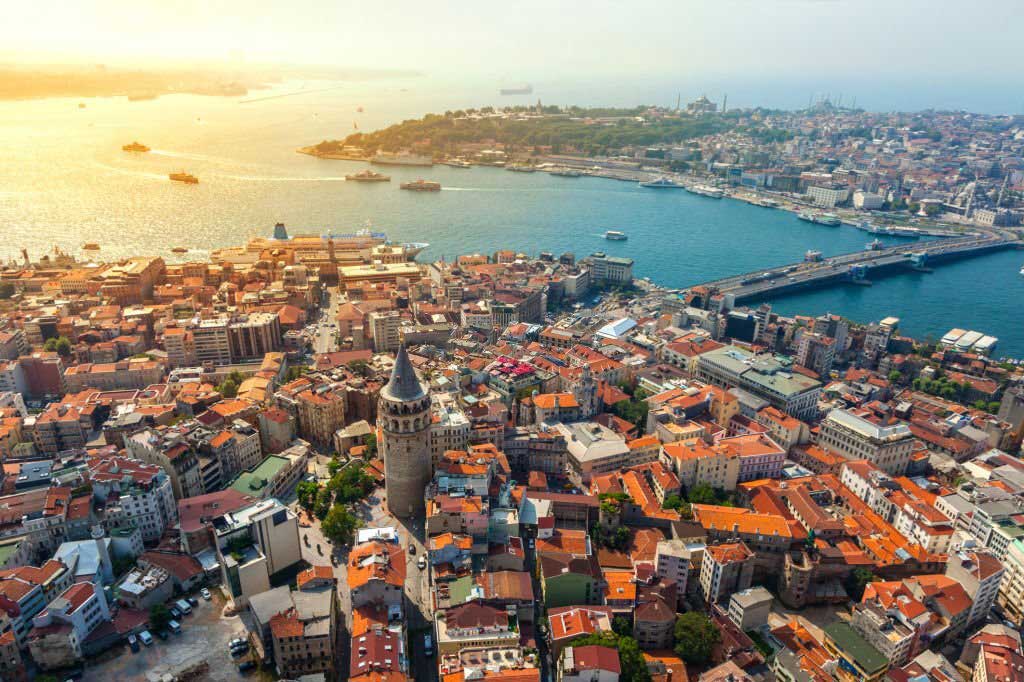 Days in Istanbul: Are you planning a holiday with friends but can't decide what to choose Europe or Asia?
Luckily there is fantastic city of Istanbul, which is located both in Asia and Europe. So stop arguing with your friends and start packing suitcases! Istanbul is waiting for you!
For its 2,700 years of history, the city changed several names and was the capital of three empires! And despite the fact that for last 90 years Ankara has been a capital of Turkey, Istanbul still is considered the major city of the country.
What to see in Istanbul?
Sultan Ahmed Mosque (Blue Mosque)
Coordinates: 41.005786, 28.976942
Distance from the airport: 20 km
Driving time: 26 min
Gas consumed: 1.3 liters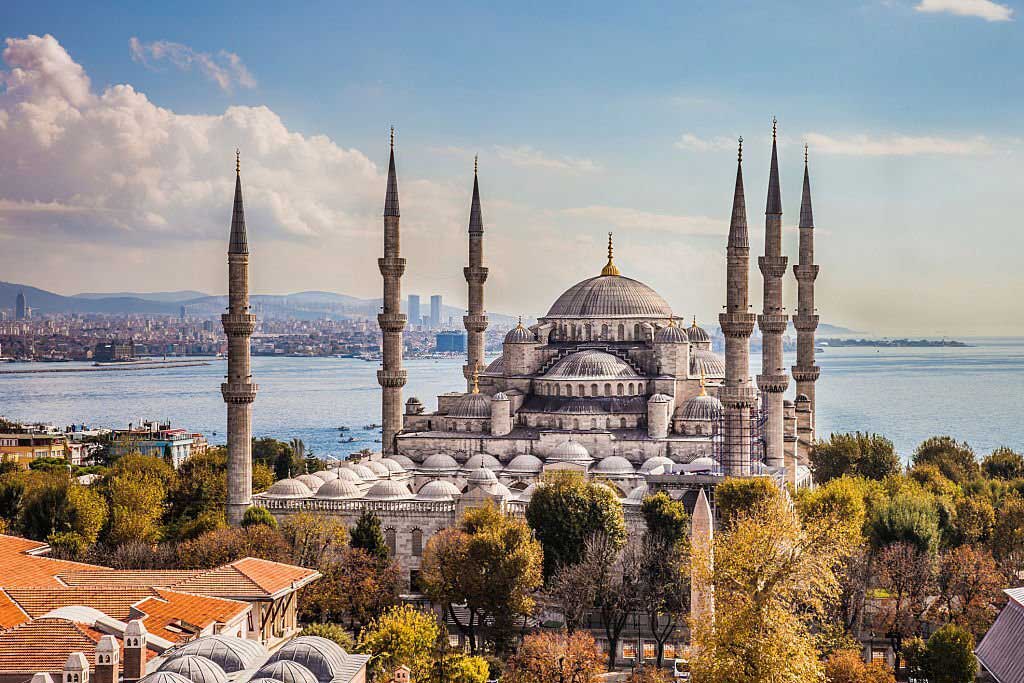 Blue Mosque is one of the most famous monuments in Turkey. It's also the largest mosque and the only one with six minarets in Istanbul. It simply amazes with its sizes and beauty, no wonder it's among top attractions of Istanbul!
Before entering the mosque you should wash your feet and take off shoes. It's also forbidden to enter the mosque, if you wearing shorts. You may take pictures inside, but only without flash.
YerebatanSarayı (the Basilica Cistern)
Coordinates: 41.008408, 28.977881
Distance from the airport: 21.1 km
Driving time: 31 min
Gas consumed: 1.4 liters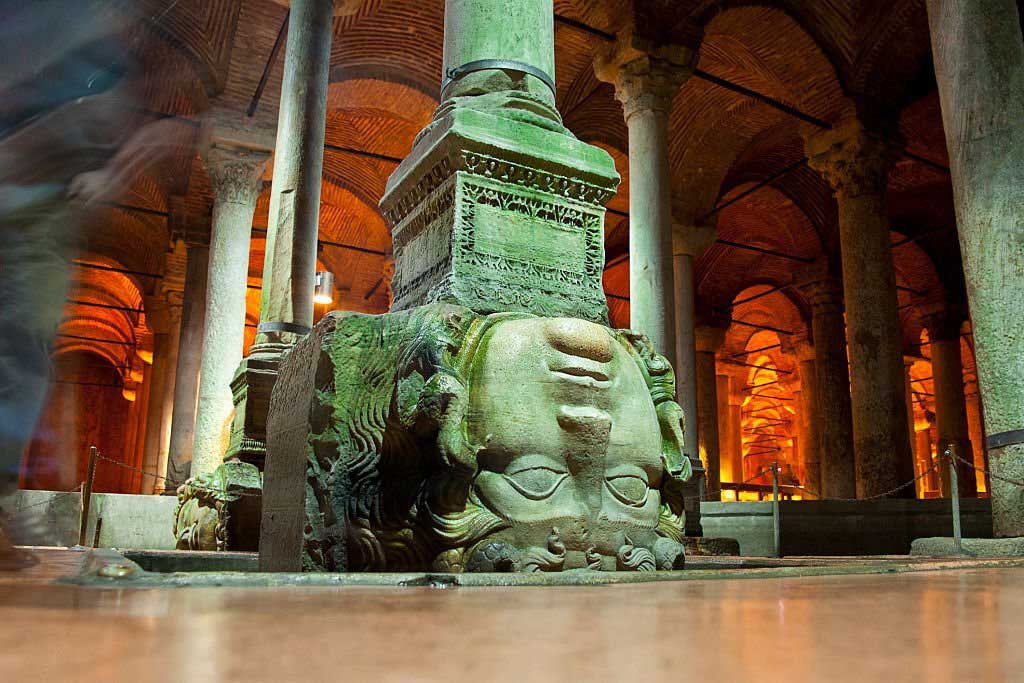 In ancient Constantinople, the drinking water was stored in special cisterns underground. Nowadays about 40 cisterns are found in Istanbul, and the largest of them is YerebatanSarayı ("Underworld palace" in English)
The ceiling of YerebatanSarayı is propped up by 36 columns brought from all corners of the Roman Empire. There is even one which grants wishes!
Gülhane Park
Coordinates: 41.011330, 28.978193
Distance from the airport: 22km
Driving time: 32 min
Gas consumed: 1.4 liters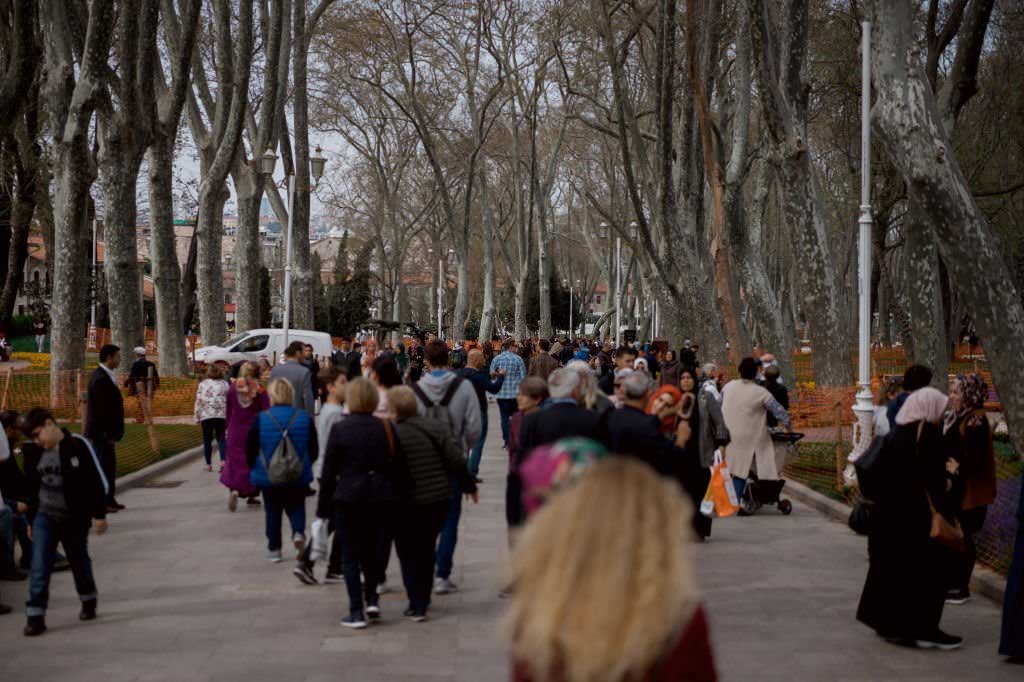 Gülhane Park is a neat and cozy place with lovely platan alleys, wonderful fountains, footbridges and a lot of benches. An excellent and peaceful park to have a rest, make a little pause in exploring the city.
Grand Bazaar
Coordinates: 41.010668, 28.968068
Distance from the airport: 21.5 km
Driving time: 32 min
Gas consumed: 1.4 liters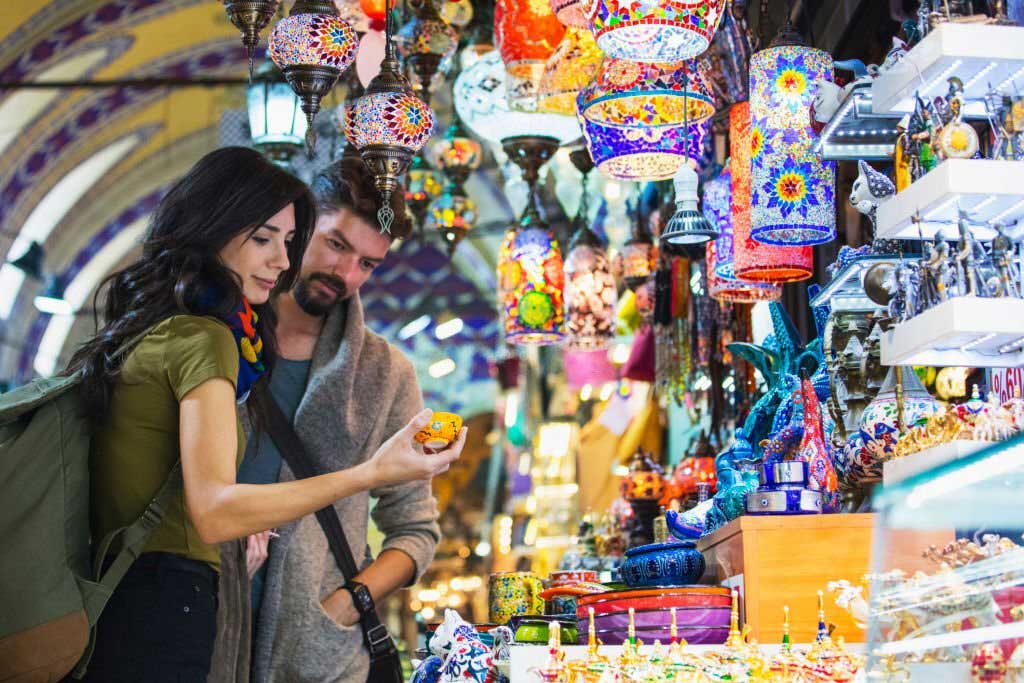 Grand Bazaar being one of the largest markets in the world has 58 streets, 4,500 shops and 40 trading houses! Huge range of spices, sweets, gold, leather, textiles, handmade soaps and gifts!
Want to find something special to impress your friends? Then plug into magnificent world of Grand Bazaar without any hesitations!
Istanbul Sapphire
Coordinates: 41.084954, 29.007105
Distance from the airport: 31 km
Driving time: 28 min
Gas consumed: 2 liters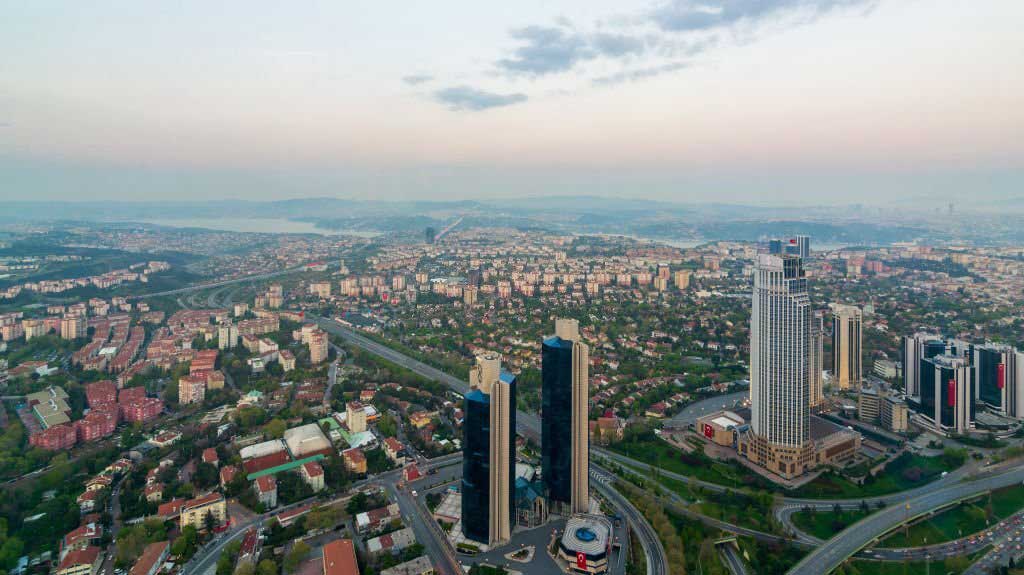 Being the tallest skyscraper of the city, the Istanbul Sapphire with the height of 261 meters has 66 floors! An observation desk on its top is open daily from 10 am till 10 pm. Except of admiring breathtaking views you can visit a shopping center, golf course and swimming poll located in the Istanbul Sapphire.
TurkuaZoo Aquarium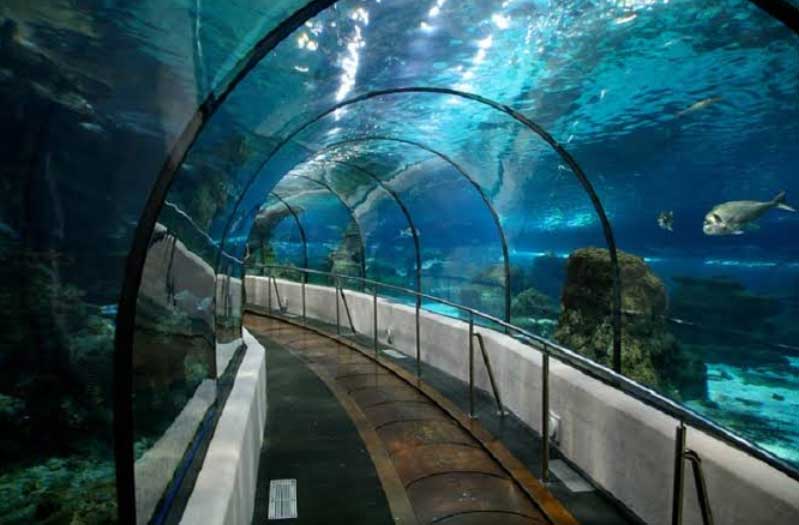 Coordinates: 41.045468, 28.896010
Distance from the airport: 21.1 km
Driving time: 21 min
Gas consumed: 1.4 liters
TurkuaZoo covers area of 8,000 square meters and consists of 29 reservoirs with more than 10 thousand freshwater and marine creatures. There is also an 80 meters glass tunnel giving you overview of 270 degrees. While walking through the tunnel you feel yourself as on the bottom of the sea!
What to do?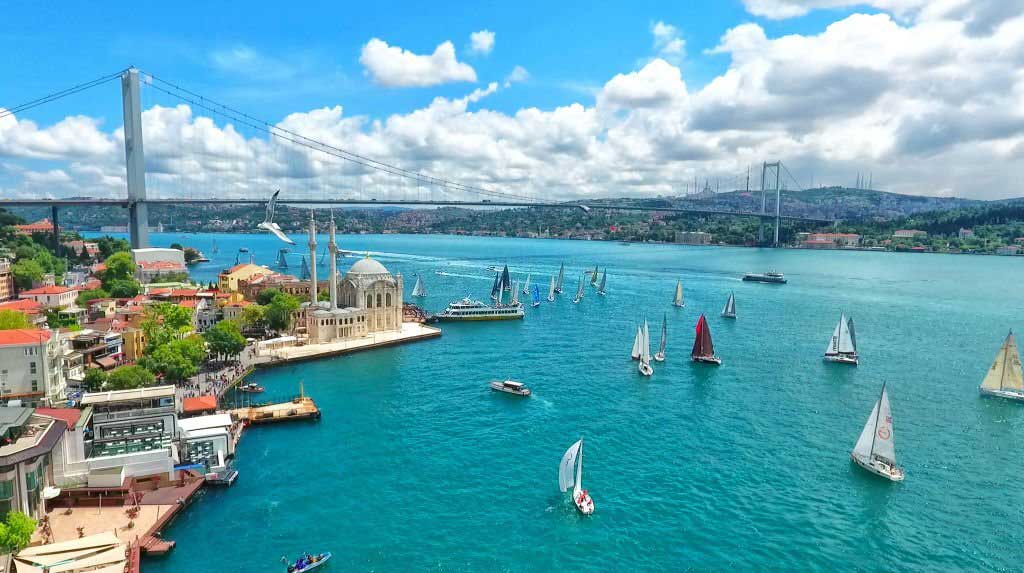 It's just inexcusable not to taste all the joys of traditional Turkish bath while staying in Istanbul!
There are thousands of bathes in Istanbul and it won't be a problem to find something suitable for you. Hammam is perfect way of relaxing after shopping or excursions.
Invigorating combination of bath and massage of Turkish bath will fill you with energy and desire to continue exploring Istanbul attritions!
How to get a car in Istanbul?
Istanbul is a city with incredible charisma! Amazing mix of Eastern exotica and European comfort!
Want to make your Turkey trip more convenient and easy? Then rent a car and explore city with the highest level of comfort! You can get acquainted with Istanbul car rental rates at Ataturk Airport.
Author Bio: Lily Berns is a writer who enjoys life travelling and blogging about interesting entertainment spots while visiting different countries. In this article she tries to find some special ideas for vacation in Istanbul.