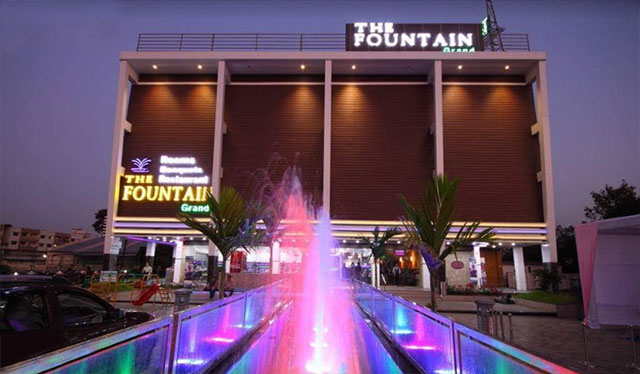 The Fountain Grand, a budget class hotel where comfort, luxury, and hospitality know no bounds. Fountain Grand is strikingly modern and sophisticated with a classy modern feel. Our staff and Management pay tribute to our hospitality roots with first-class customer service and knowledge.
Services
Rooms: The stylish rooms offers a truly unique experience. The refined contemporary ambiance with magnificent décor to the latest in modern conveniences and amenities to gracious personalized services makes it an ideal choice for discerning modern travelers.
Restaurant: Savour our chefs' imaginative artwork, with the freshness and regional flavor of local ingredients. The ambiance here offers you a fine dining experience combined with an excellent choice of menu. It is an ideal place for any type of dining from a business meeting to a casual family dinner.
Banquet: Be it a corporate event, cocktail party, or even something as personal as an engagement ceremony, wedding, birthday party or an anniversary, the Fountain Grand offers intricately designed huge banquet hall to cater to special occasions with the latest multimedia audio and video equipment.
Garden Restaurant: Our Garden restaurant provides a natural environment & family atmosphere to our customers for a long time. It is a perfect place for either business lunches or for our guests to simply unwind and relax in complete serenity. To engage the children we have a small play area with slides, see-saw etc.
Guide Map: