I've got to admit it, sometimes I do feel a little bit sorry for New Zealand. Having been there a few times I know what an absolutely lovely place it is, but in so many situations I see that it constantly gets overshadowed by Australia and in comparison it seems that very few people seem to rate it as a potential migration opportunity.
New Zealand has a strong economy, great weather and a plethora of job opportunities – what more could you want? And in addition it offers a lovely 23 month Working Holiday Visa to UK residents which allows you to go there, have a look and actually try it for yourself. So if you are stuck in a rut in the UK, or job opportunities are drying up, then a trip to New Zealand could be just what you are looking for to get back on the bandwagon.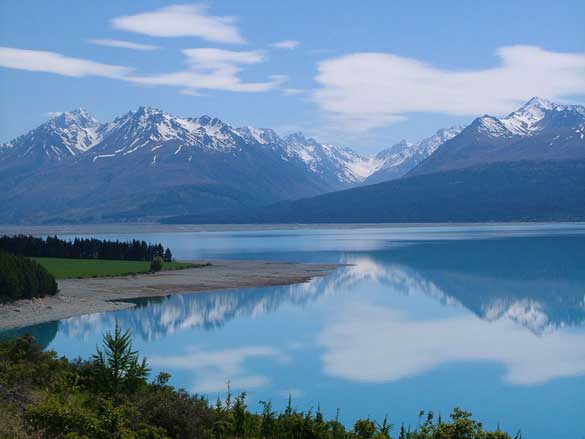 Image source Wikipedia
What can New Zealand offer me?
So you know all about the warm weather, sunny beaches and beautiful landscapes that are in Australia, you probably see it all over the television, so what in comparison can New Zealand offer you? Well although New Zealand can't quite boast the lovely climate that Australia has, there are many other perks of taking a Working Holidays in the country. Some of these include:
Weather – warm weather, less rain, fewer days with freezing cold conditions… what more could you ask for?
Landscape – the landscapes in New Zealand are nothing short of picturesque and if you love going for walks, hiking or simply exploring what the country has to offer then this could be the right location for you
Lifestyle–the New Zealand lifestyle is incredibly relaxed and stress-free, so if you are looking to take a little hassle out of your life this could be what you are looking for
Jobs – the job market is tough in the UK at the moment, but that is not necessarily the case in New Zealand and as such you may find it much easier to secure a job that you have been looking for
Education–if you are looking to undertake further education, or you are looking to education your children the New Zealand can offer a world-class education system to meet your needs
Healthcare – with top quality healthcare, you can rest assured that you are being well looked-after in New Zealand.
Can I try before I buy?
So if I have managed to persuade you that New Zealand has great potential for a holiday, or even a permanent stay, chances are that you will want the opportunity to have a look around before you just pack everything up and move, and that's where a Working Holiday Visa can be the perfect option for you.
Offering a full 23 month visa and the ability to work in any job that you like, you will have plenty of time to try New Zealand out and really experience everything that it has to offer and if at the end of the day you decide to return back to the UK, well you will have had two years of a relaxed lifestyle and warm weather that you will come to appreciate for many years to come.