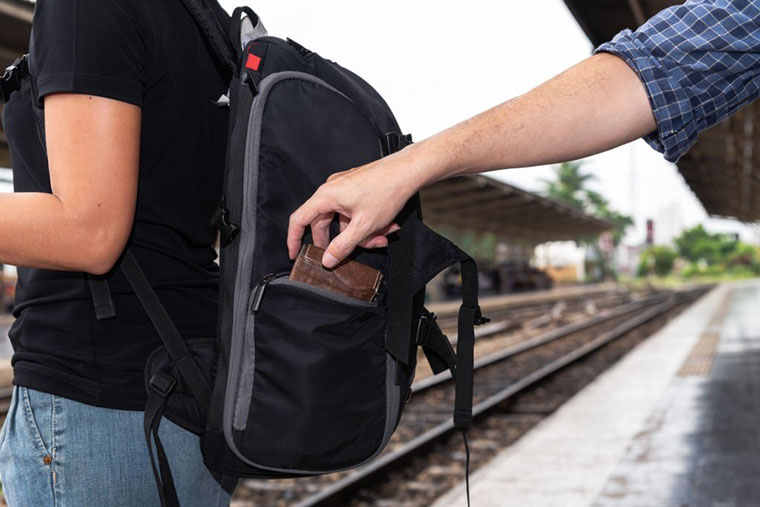 Avoid Being A Target For Robbers: Exploring a new country can be exciting. Maybe you're studying abroad for the semester in Spain or taking a vacation down in Cabo for the week. From getting to relax on white sand beaches to discovering historic sites the city offers, there's so much to do and see when you visit new places. But aside from all the fun, it's important to prepare yourself for some of the not-so-friendly locals. Cases of robbery and theft, particularly when presenting yourself as an easy target, are unfortunately more common than we would like to think in some cities around the world. Learn how to prevent a robbery or incident by knowing how to present yourself at all times.
Avoid intoxication unless safe inside hotel room. An animal in the wild has an innate instinct to prey on the weak and vulnerable, and criminals are no different. When you're drunk, you lose the tendency to know what's going on and fight back. While not always easy on vacation, it's best not to get intoxicated unless you're with a group of sober friends who will keep an eye on you.
Avoid those who approach you at night, even children. This one sounds rude, but it's for your safety. Many low-income urban cities around the world use adolescents to approach you on the streets before they mug you or use a gun to manipulate you into going into a more dangerous place. Never investigate someone calling for you from the shadows, cover your pockets and avoid eye contact.
Be aware of your surroundings. The easiest target is the distracted one, the one who texts on his at night or is shuffling through her purse looking for car keys. Walk confidently and look those around you in the eye. If you notice someone following you or a group all staring at you from a distance, say "hello" in their language and find a well-lit area to continue walking.
Don't look rich. Coming to a city of generally lower income and walking around in a fur coat and heels or a Armani suit and Rolex watch makes you stand out, and not to your benefit. Keep phones and iPods hidden, even when they are left in your hotel room. You never know who's watching.
Take the locals' advice. Most locals are kind, or at least aren't out to harm anyone. They know the city and where you should and shouldn't hang out as a tourist. If they happen to tell you not to walk alone on certain streets or in certain alleys, listen to them. It could save you your wallet, or even your life.
Be wary when using cabs. This one doesn't have so much to do with robbery as it does with human trafficking, but it's extremely important to be aware. Some criminals involved with sex trade will hang out at airports or outside popular nightclubs, presenting themselves as cab drivers so you will hop in their backseat without hesitation. Avoid sketchy cabs and find professional legitimate ones through calling for one or finding an airport employee to direct you to the right line.
Lindsay Bradshaw is a blogger for Kyle Law Firm in New Braunfels, Texas. She always walks in groups when traveling, especially at night. Hope you love reading this article "Avoid Being A Target For Robbers".