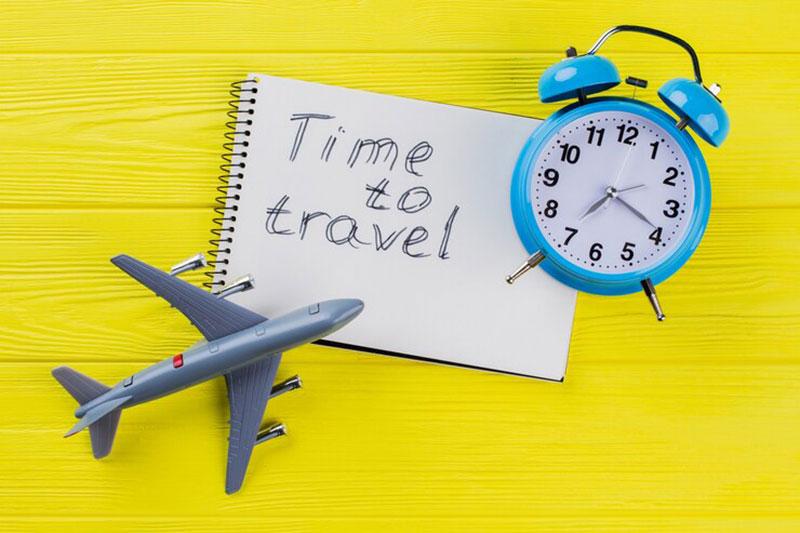 Sometimes life gets so busy and stressful that we all need a break. A last minute break to a hotel can be the perfect way to unwind and refresh your mind. Whether it's a spontaneous weekend getaway or a mid-week escape, a last minute hotel break can do wonders for your well-being. Here are some tips to make the most of your last minute hotel break.
1. Be Flexible
The key to getting the best last minute hotel deals is flexibility. Be flexible with your destination, your travel dates, and your accommodation. The more flexible you are, the better the deals you will find. If you can, try to travel during the week rather than the weekend as hotels often have lower rates during the week.
2. Use Hotel Comparison Sites
Hotel comparison sites are a great way to find the best last minute hotel deals. These sites compare prices from multiple online travel agencies and hotel websites to find you the best deal. Some popular hotel comparison sites include Trivago, HotelsCombined, and Kayak.
3. Consider Nearby Cities or Towns
Sometimes the best hotel deals are not in the city center, but in nearby cities or towns. Consider staying a little outside the main tourist areas and you may find cheaper hotels and a more relaxing environment.
4. Check for Last Minute Deals
Many hotels offer special last minute deals to fill empty rooms. These deals can be found on the hotel's website or on online travel agencies. It's always worth checking for these special offers as they can offer significant savings.
5. Book Direct
Sometimes booking directly with the hotel can get you the best deal. Many hotels offer special rates for guests who book directly with them. Additionally, booking direct often comes with other perks such as free breakfast, late checkout, or a room upgrade.
6. Consider Alternative Accommodations
Hotels are not the only option for accommodation. Consider alternative accommodations such as vacation rentals, bed and breakfasts, or hostels. These can often be cheaper options and can offer a more unique and personal experience.
7. Pack Light
Packing light is always a good idea, but especially so for a last minute break. The less you have to pack, the quicker you can get away. Plus, packing light can save you money on baggage fees if you are flying.
8. Don't Overplan
The whole point of a last minute break is to relax and unwind. Don't overplan your trip with a tight schedule of activities. Instead, take it easy and go with the flow. Sometimes the best experiences are unplanned.
9. Take Advantage of Hotel Amenities
Many hotels offer a range of amenities such as a pool, spa, gym, or restaurant. Make the most of these amenities to relax and enjoy your break.
10. Disconnect
A last minute break is a perfect opportunity to disconnect from the stresses of everyday life. Try to limit your use of electronic devices and spend time in the present moment.
Is it cheaper to book accommodation last minute?
The cost of booking accommodation last minute can vary widely based on several factors. In some cases, hotels will offer significant discounts on rooms that are still vacant shortly before the arrival date in an effort to fill them.
This is because an occupied room at a discounted rate is better for the hotel than an empty room generating no revenue.
However, this is not always the case. During peak travel seasons or in popular tourist destinations, the demand for rooms is high, and hotels may increase their prices as the availability decreases.
Additionally, some hotels have dynamic pricing, which means the cost of the rooms fluctuates based on demand. In such cases, waiting until the last minute to book your accommodation can actually be more expensive.
Ultimately, whether or not it is cheaper to book accommodation last minute depends on the location, the time of year, and the specific hotel. It's always a good idea to compare prices ahead of time and keep an eye on them as your travel dates approach.
If you are flexible with your travel plans and willing to take a chance, you may be able to score a great deal by booking last minute.
Remember, the most important thing is to relax and enjoy your break. With these tips, you can make the most of your last minute hotel break and return home refreshed and rejuvenated.