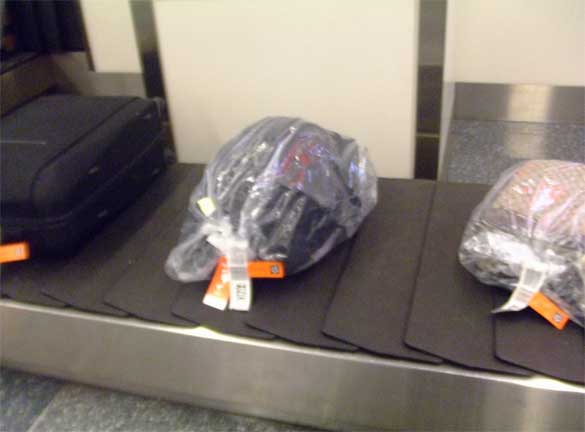 Photo © Ryo Hirosawa
Whether you're planning a weekend away by the coast or arranging a summer break somewhere hot, the chances are you'll be more concerned with picking your accommodation, locating your passport and planning your holiday wardrobe to think about baggage fees.
However, it does make sense to pay attention to how you can stick to guidelines and avoid heavy fees. After all, the money you end up saving could be put to better use on day trips out, ice creams and cocktails.
Those booking a holiday with a budget airline within the past few years will no doubt be aware of how much your overall price can be bumped up by additional fees for things like checking in luggage. To make sure you're not parting with more cash than you need to, follow these handy tips:
Travel with only hand luggage. Obviously this works better on shorter journeys when you have less luggage to take with you, but you may be surprised by the amount of hand luggage you can take on board. Be sure to check the weight and measurement restrictions before you turn up at the airport.
Invest in luggage that is strong but light. Sometimes quite a large portion of your allowance can be taken up through your suitcase alone. Find a luggage provider with a good selection of cases that are built with durability in mind, without being heavy or bulky.
Take one large suitcase rather than two smaller bags. Many airlines will charge more for a second checked bag, so check before you pack! Consider packing laptops in your main case rather than in a separate laptop bag.
Be aware that baggage fee rules vary from airline to airline and flight to flight. It is quite common for international flights to have different rules to domestic flights. This is particularly worth remembering if your flight is split between the two.
If you're travelling with medical or safety equipment, remember to enquire into whether you need to pay for these items. Items that are often waivered include crutches and child safety seats.
Keep all documentation. If despite your best efforts you are charged extra baggage fees when you feel you shouldn't have been, keeping hold of receipts will enable you to make a claim later.
Being organised and packing what you can in advance should also help you have a more accurate idea of what your luggage weight will be. It also means you are more likely to only pack what you need.
Suitcase.org.uk offers one of the widest range of suitcases, hand luggage and laptop bags on the web.