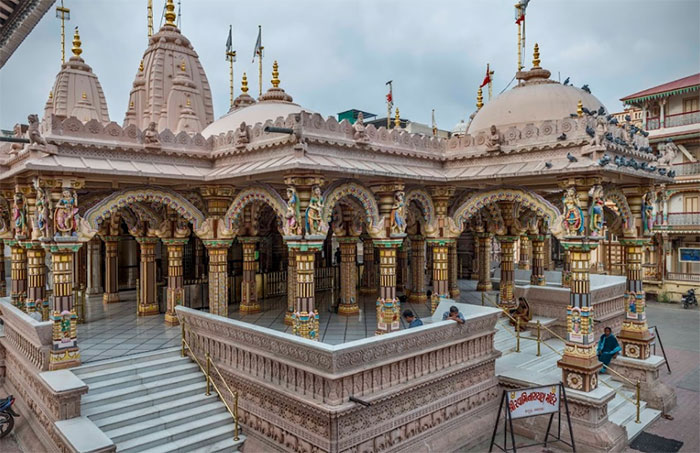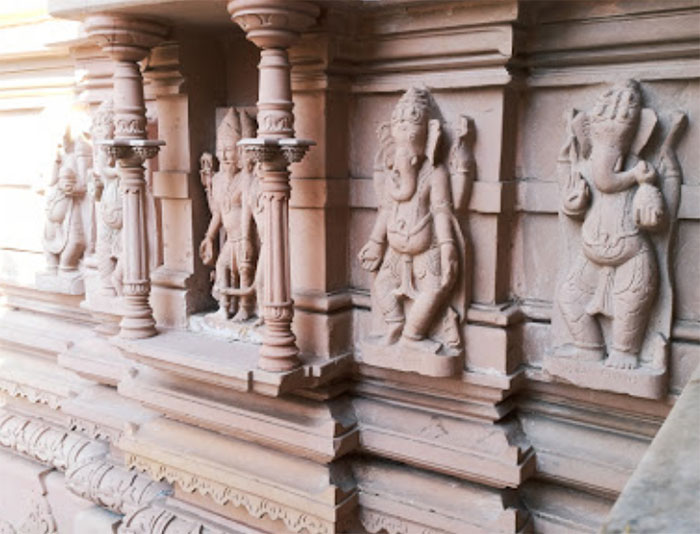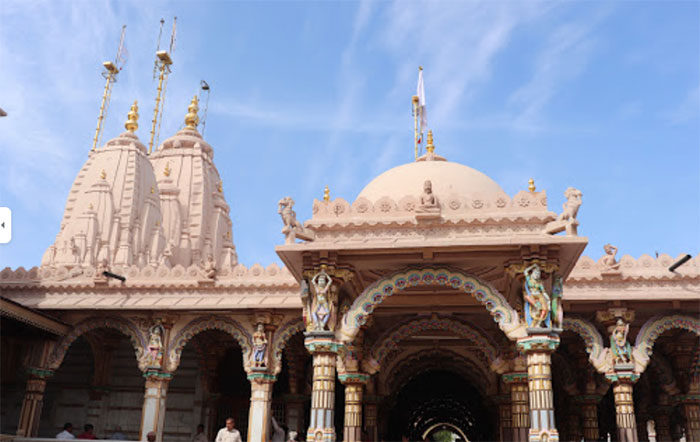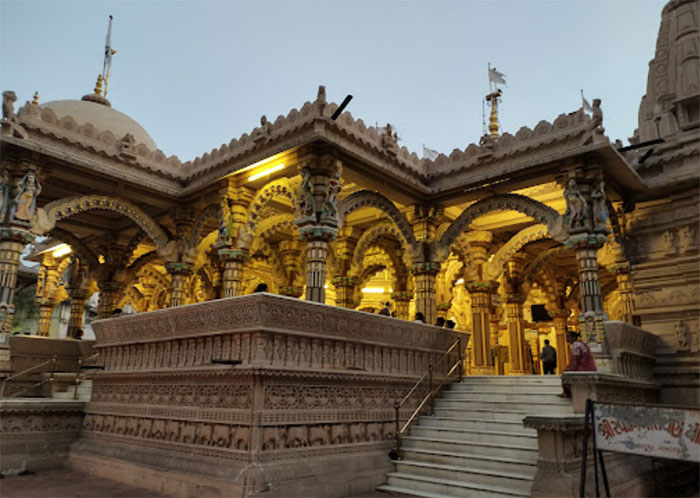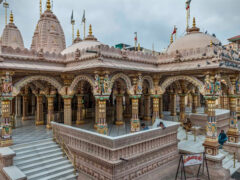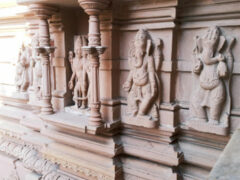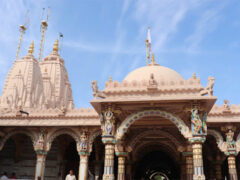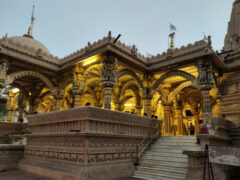 Swaminarayan Mandir Road, Old City, Kalupur, Ahmedabad, Gujarat, Ahmedabad, Gujarat 380001
Shree Swaminarayan Mandir Kalupur is the first Temple of the Swaminarayan Sampraday, a Hindu sect. It is located in Kalupur area of Ahmedabad, the largest city in Gujarat, India. It was built on the instructions of Swaminarayan, the founder of the sect.
As per the will of Swaminarayan, the administration of the Swaminarayan Sampraday is divided into two Gadis (seats) – NarNarayan Dev Gadi and LaxmiNarayan Dev Gadi. This Temple is the headquarters of the NarNarayan Dev Gadi.
Deities
The primary deities of the temple are NarNarayan Dev, Radha Krishna Dev, Dharmabhaktimata and Hari Krushna Maharaj, Bal Swarup Ghanshyam Maharaj and Ranghmohal Ghanshyam Maharaj.
Shree Swaminarayan Mandir Kalupur is located at Swaminarayan Mandir Road, Old City, Kalupur, Ahmedabad, Gujarat 380001
Tuesday
5:00 am - 8:00 pm
Wednesday
5:00 am - 8:00 pm
Thursday
5:00 am - 8:00 pm
Saturday
5:00 am - 8:00 pm