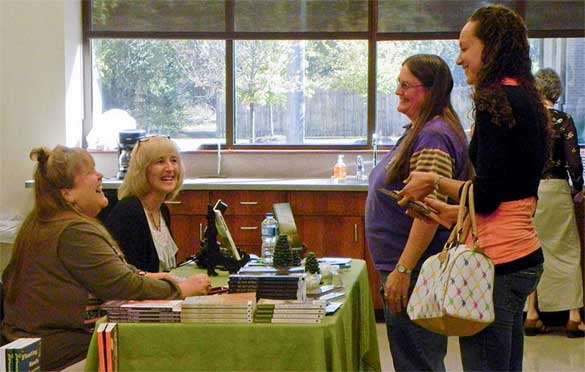 Photo © Livingston Parish Library Denham Springs-Walker Branch
Lots of young – and not so young – couples are choosing to take themselves away on a holiday on which they can be guaranteed to be free from the disruption caused by the presence of young children.
You might say that this is a backlash against what is perceived in wider society to be the lack of control which is exercised over youngsters, particularly when they are taken out of their regular environment.
'Me' time
However, it is more likely a simple fact – that adults go on holiday in order to relax and do the things which they most like to, instead of having to be at the beck and call of youngsters.
Demographics also play an increasingly important part in adults' holiday choices. Increasing numbers are staying single for longer than ever used to be the case, or, once they are in a relationship, are wanting to have some time to themselves, and to get to know each other, before deciding to commit to marriage and having children.
And, of course, one way in which they believe they can do this is by spending holidays around similarly-minded people, without having to feel forced to spend their valuable down-time around families with children in tow.
Customised breaks
This demographic shift also means that couples are willing to spend more to get the holiday they really want, rather than having to be seen to conform to what the market believes is their preferred type of break.
And once they have spent that extra money, many couples, perhaps rightly, expect to be able to enjoy a certain level of seclusion, and the ability to please themselves on their holiday, rather than having to conform to an itinerary. After all, while they were single, it's quite likely that they had some of the best holidays of their lives as independent travellers – and so they want to retain a degree of that independence, perhaps while staying a little closer to home.
Adults-only holidays are also finding a ready audience among singles and couples who are looking for the finer things in life. They may realise that accommodation designed around families' needs has to have a certain number of compromises built in – yet when they go away together, and stay with other adult holidaymakers, they will be among a more discerning crowd, which wants a degree of exclusivity and luxury for its money.
Wide appeal – so lots of options
Even more importantly, adults-only breaks appeal to all kinds of people – from those who have experienced the advantages of an all-inclusive holiday, and want the reassurance that everything they seek in their ideal break is close at hand, to couples who simply want a high-quality base, along with the ability to enjoy a large amount of included activities and entertainment, yet prefer to spend their days doing as they please, perhaps exploring what's on offer in the local area.
When couples go away on a holiday together, it is often seen as the only 'quality' time which they can enjoy, while being able to escape from the usual hum-drum conversational topics. And doing so in a beautiful part of the country, which they perhaps wouldn't otherwise get a chance to see, makes it seem like even more of an escape.
Guest post contributed by Lauren Jones, an avid holiday maker who more & more is looking away from family based hotels & finding adult only hotels to really relax & enjoy her holiday. Particular enjoys hotels such as Warner Leisure Hotels who specifically cater to the adult market.