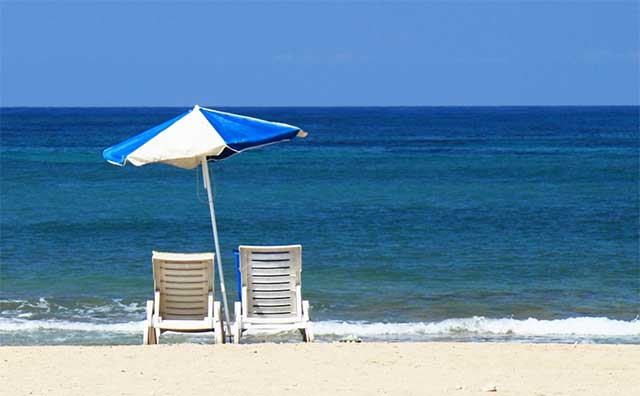 License: Creative Commons image source
As the weather finally looks like it is turning from frighteningly frosty to welcomingly warm there are sure to be plenty of people turning their attention to booking their summer holiday. And in most cases the planning can be as exciting as the trip itself but that doesn't stop it being a stressful experience. Trying to get everything sorted as well as finding that all important deal to satisfy your pocket and your holiday cravings at the same time can be a bit of an ordeal if you don't take control.
So in order to take the stress out of holiday planning, let's have a look at a few things you can do to get yourself organised and ready to soak up those rays.
 You Can Never Book Too Early –
The need to get your holiday booked and sorted early is obvious but sometimes early can mean more than just a few months in advance. If you go somewhere one year and you like it so much that you're almost certain that you are going to come back then have a look around while you are there for anywhere else you could stay. You'll then be in a great position to book well in advance.
Also, if you are one of these people who always goes on holiday at the same time of year you should make this work in your favour. Flights can be booked more than a year in advance in some cases and this way you are sure to get a fantastic deal.
Choose Chain Hotels –
Whether you are travelling to Cheltenham or Chile there's always that niggling thought in the back of your mind that you are going to get there and the hotel will either be a work in progress or nothing like the pictures, but if you try and stick to chain hotels this is less likely to happen. These hotels are likely to be staffed better and will have better systems in place should there be any problems. There's also the chance that you could get moved to a different hotel in the chain if things aren't quite up to standard.
Make A Holiday File –
Another thing that can stress you out once you have booked the holiday is making sure you have all the important information you need organised so that you don't have to rummage around for your passport just before you leave for the airport. It's a great idea to construct a holiday file where you can put everything that you are going to need such as passport, tickets, hotel information and insurance documents; it will then be all in one place.
If you are travelling as a large group then you could even nominate a responsible member of the party to look after everyone's important documents so that one person doesn't hold the rest of you back.
Prepare For The Worst –
Your holiday is sure to be ruined if the worst does happen and you haven't prepared for it. This could involve your bags being lost by the airline or a nasty accident occurring in a foreign country. Travel insurance can be found at very reasonable prices and is sure to put your mind at ease whilst you're enjoying yourself in the sun.
Chris Mayhew is a stickler for organisation and is looking to plan his summer holiday soon. He is working for Holiday Inn Express who are a popular hotel in Cheltenham.