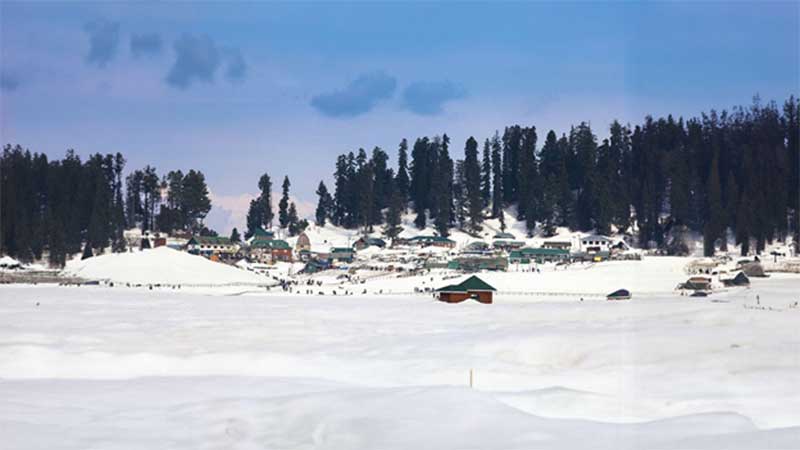 Winter is the nicest season of the year for anyone who enjoys white, fluffy snow. Many of us look forward to the ski season so that we can dust off our skis. We may also travel to unexplored pistes and breathtaking mountain scenery while others lament the end of the summer sun. Skiing is great for your physical and mental health in addition to being entertaining and social. It aids in weight loss and calorie burning because it is an aerobic endurance sport. Furthermore, by allowing endorphins and adrenaline to enter your bloodstream, you can elevate your mood and experience contentment. It is a great opportunity to meet new people while on vacation abroad. If we start counting, there are a lot of places in the world where you can ski. And below destinations are just a few examples.
Canada
If you are someone who's confused about which place to pick, we did suggest you go to Canada. Canadian resorts consistently rank at the top of lists of the best in the world. And Whistler in particular is a fantastic location for skiing. It is the most picturesque destination in the world to ski, therefore it's on our top list. It offers fantastic skiing, from off-piste adrenaline rides to gorgeous picturesque forest trails. And it is just breathtaking with its enormous woods, high mountains, and overall beauty. 
Sun Valley
One of the oldest ski spots in the country is Sun Valley. Skiers seeking exceptional snow (about 220 inches fall here every year) and world-class trails flock to Sun Valley. It is northeast of Ketchum, Idaho. It is more affordable (in comparison to other top skiing destinations). The Sun Valley Nordic & Snowshoe Center's about 25 miles of Nordic trails are available to winter sports lovers. They may explore it when they aren't navigating the downhill tracks at Sun Valley Resort.
Aspen
With some cheap flight tickets, you may reach out to Aspen to gain the best of the best experience. This tried-and-true winter resort in Colorado has four main ski areas: Snowmass, Aspen Mountain, Buttermilk, and Aspen Highlands. It accommodates skiers of all levels. Additionally, there are several beautiful cross-country skiing tracks in the adjacent White River National Forest for backcountry skiers. After a tiring day on the slopes, relax with a beverage at the well-known Aspen Brewing Company. You may also travel to Glenwood Springs to soak in its well-known hot springs.
California
This is a terrific time of year to visit California's mountains and go skiing. Yes, despite the state being known for its glamorous Hollywood and golden beaches. This is the ideal opportunity, in terms of a ski trip, to spend quality time in a rustic cabin. Go there with your special someone while visiting romantic ski slopes. You may anticipate a healthy time away in the mountains because California also provides a tonne of fun activities. These activities are for families that prefer traveling together.
Montana
Montana is known as "the last best spot" for a reason: Big Sky Resort is there. The mountain has mostly escaped commercialization and has retained all of the charms that visitors expect from a mountain community. It also provides various extras, such as headlamp night skiing and the opportunity to do "first tracks." This allows visitors to get on the mountain one hour before everyone else. Despite having only one peak, Big Sky has 39 lifts and 5,860 acres of skiable terrain. Not to forget is the 4,350 feet of vertical drop.
New Mexico
Another great location in America for a ski vacation is New Mexico. One may book Delta Airlines flights to reach here from any part of the world. While the Rocky Mountains make up a sizable portion of New Mexico, it is a legitimate ski and snowboard destination. (It is despite the state's reputation for dry plains studded with tumbleweeds and succulents.) The center of the snowsports industry is Taos, where the Ski Valley resort quickly gained popularity after Taos Air.