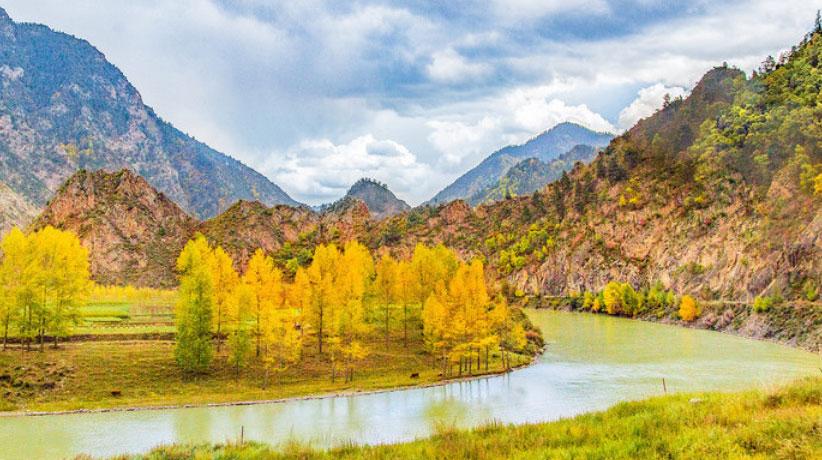 Xianmi national forest park in Menyuan county, Qinghai, is the largest natural forest area in Qinghai. The park presents a marvelous picture with diverse colors in autumn.
Endowed with unique climate, the park, located in eastern Menyuan County, boasts beautiful landscapes and a wide open area. It features glaciers and snow peaks, towering mountains and many lakes. Tourists may also find time-honored traditions of Tibetan Buddhism, rich Huare Tibetan culture and unsophisticated and distinctive folk customs. The forest resources in the park are rich, well-preserved and of high aethetic value.
Transport: Take a bus from Xining to Haomen Town, and then transfer at Haomen Town to the park.
Tibetan Buddhism
Tibetan Buddhism (also referred to as Indo-Tibetan Buddhism, Himalayan Buddhism, and Northern Buddhism) is the form of Buddhism practiced in Tibet and Bhutan, where it is the dominant religion. It also has adherents in the regions surrounding the Himalayas (such as Ladakh, a union territory of India, and the Indian states of Sikkim and Arunachal Pradesh), in much of Central Asia, in the Southern Siberian regions such as Tuva, and in Mongolia.
Hope you enjoyed reading about "Xianmi National Forest Park". Please do share your thought in the comment section below.