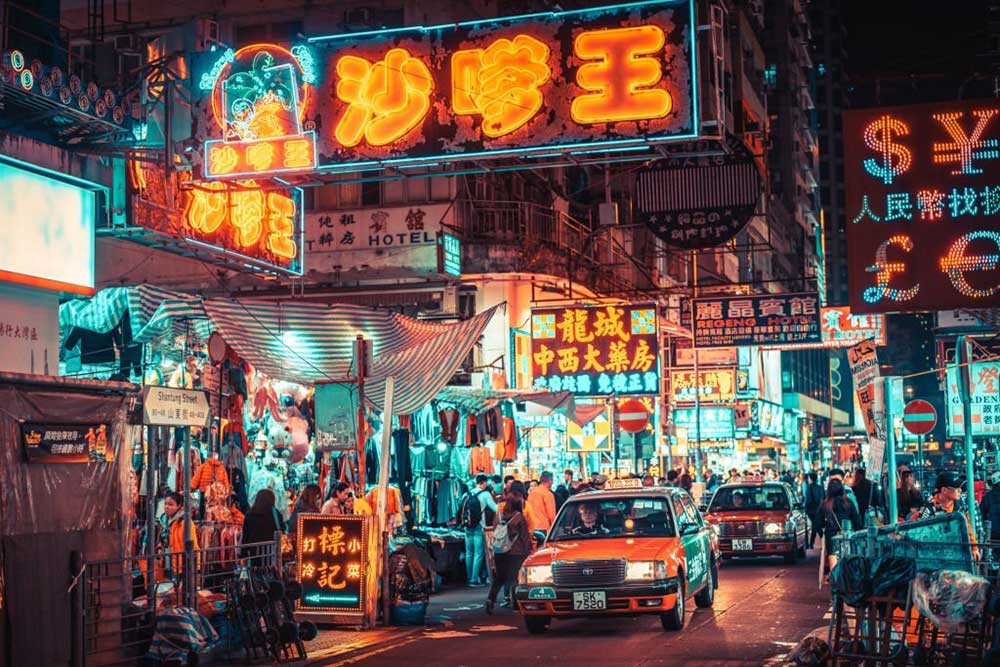 Why Kowloon Should Be On Your Bucket List: There's no denying the amount of places to travel around the world within one lifetime, that's the reality for any enthusiastic traveler. I've been traveling around the world since I was allowed to step foot out of my own country at age 18 (and with the permission of my amazing parents); I wanted to experience the world by myself and create photographic memories that won't fade away. Across my travels, I've visited and lived in several countries from the indigenous tribes of South America, climbing the steps of Chichen Itza, to battling the freezing cold of Moscow. Every experience is valuable but there are some places which mean a lot to me; one of the places was Kowloon, Hong Kong. I've established an unbreakable connection with the country to the point leaving it was hard. However, even if I couldn't live there, I do recommend people to visit Hong Kong and witness the diversity of people, cultures and food the country has to offer. If you look past the shopping or sight-seeing, you can experience more of Hong Kong within a day.
When I was in Hong Kong back in July 2013, things were crazy. This was to be the first Asian country I'd be stepping foot into. During my travels, I usually go to fairly westernized countries due to the fact I wasn't ready to step out of my comfort zone; I wasn't ready to experience culture shock. But as a New Year's resolution for 2013, I was ready to step out of my comfort zone and experience Asia.
I stayed in a hotel on Nathan Road which wasn't too far from major attractions within the city. I was able to walk to a variety of locations including Avenue of Stars, Tsim Sha Tsui Beach, Hong Kong Museum of Art and much more. I'd recommend people to walk there if they happen to have a lazy day; it's better to experience the city on foot rather than on wheels!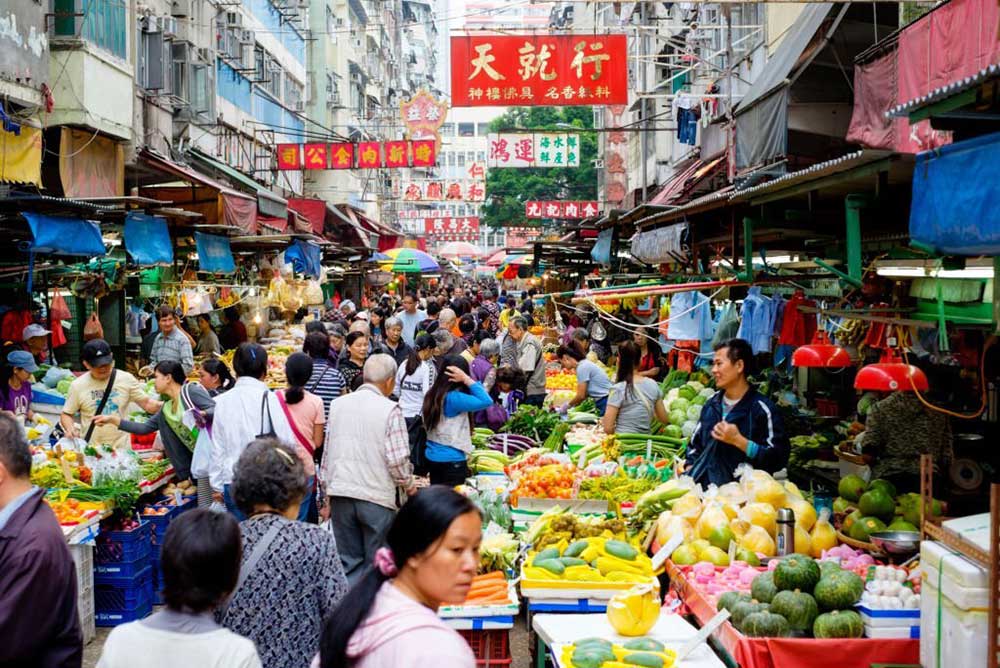 At night, Temple Street becomes alive with shop vendors, the smell of delicious steam buns, and the sound of people shouting out their goods. You'll be confronted with a wave of people, both local and tourist types walking down the streets enjoying their strolls or shopping adventures.
However, if you remove all the glitz and glam out of Kowloon, there's always a section where you see the 'not-so-glamorous' side of the city. I'm referring to the Kowloon Walled City. There are no tall skyscrapers or expensive shopping districts here; the area was quite dodgy and it radiates a sense of insecurity. I went there because I wanted to see what the Walled City looked like. The Walled City of Kowloon was a densely populated and largely ungoverned settlement in Kowloon.
Walking through the city itself, it almost felt like walking through a ghost town even if I knew there were people there. The buildings were tall, old, unstable and stained with rain water. When you look up in some areas, you can barely see the sky but instead, you see metal staircases coiling in front of buildings. Walking through the alleys you feel as if you're being spied on when in reality, it's your nerves.
The city was best known for its crime syndicates and underground activities. Maybe that's the reason why nobody really goes there. It's scary. It's unnerving. It's bizarre.
When I think about it, Kowloon really offers a sense of curiosity. On one hand, you had this lavish and close to luxurious city where the top brands were marketed, mixed in with local delicacies and knowledge. On the other hand you had an almost crumbling, decrepit building that houses deep histories. It's like viewing two sides of the same coin; one side was colorful while the other was dull. However, it shouldn't hinder you from coming here to experience Hong Kong. There's so much more to discover within the city rather than its attractions; experience the nature of the city by talking to its people or eating its delicious dishes. It's worth it!
I'm glad I was able to come here to experience this city. If I had the opportunity, I would go back within a heartbeat! Kowloon has etched a permanent place in my heart and it would always be the place to go back to. When I need to get away from the madness of the West and enter the doors to the East, Kowloon would be here waiting for me.
Sherry Smith is a mother of two and is an enthusiastic travel blogger who continues to travel the world since her teenage years. One of the best places which made an impact on her was Kowloon, Hong Kong which she shares her experience in this article. Staying in an hotel on Nathan Road, Kowloon, she was able to walk to all the tourist spots around the hotel as well as further explore the city.
Share your view on "Why Kowloon Should Be On Your Bucket List" in the comment section below. Also read Traveler's Tips to Exploring Kowloon on Foot for more information on Kowloon.