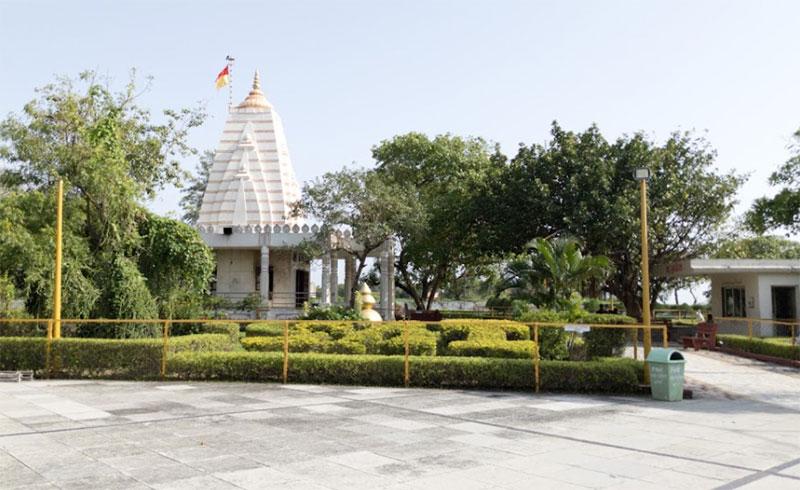 Shree Shirdi Saibaba Sansthapan is located near Tithal town of Valsad district of Gujarat. The temple is located on the shore of the beach of Tithal. This temple was established in the year 1982. This temple was again renovated in the year 2007.
Now Shree Shirdi Saibaba Sansthapan is one of the popular temple of Valsad district. The Statue of Saibaba in the temple, is same the stature as in The Shirdi Saibaba Temple. The whole temple and statue is constructed using marble.
History of the Temple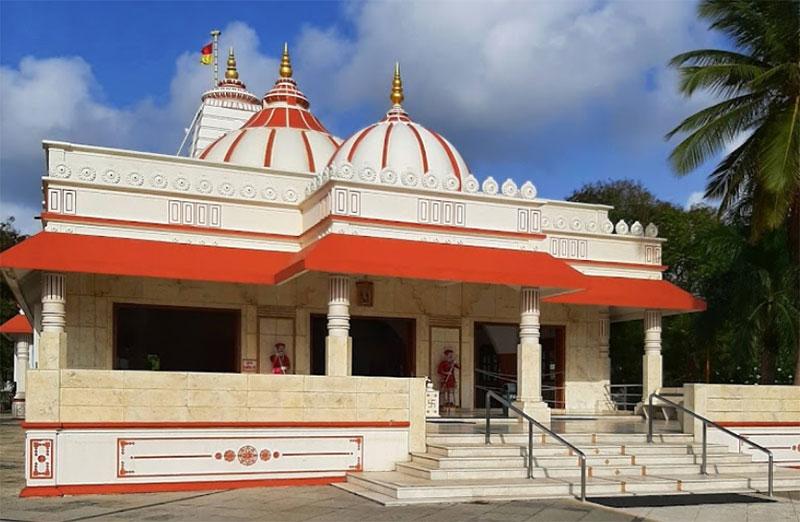 Param Pujya SAIBABA inspired his diyaman devotee and Oliyaman Shri Ramanlal Chhaganlal Panwala of Valsad to build a Baba temple as a surrounding Valsad. Shri Panwala spoke to his like-minded friends, Baba Devotees and decided to build a temple. They initiated to search appropriate land and registered the trust.
A piece of land of about 5.5 acres situated on the extreme southern east Tithal village was purchased from a noble Parsi Gentlemen of Mumbai.
In April 1981 a foundation stone/shilanyas was performed by Pujya Godavari Mataji of Sakori and construction of a beautiful temple was completed by the next year April 1982. On the auspicious day of Shree Ramnavmi 2nd April 1982 the temple Vastupuja and Pran Prathista ceremony was performed by Baba's true devotee Pujya Godavari Mataji of Sakori with her followers of Kuvarika Ashram of Sakori (Maharshtra) and a full length white marble IDOL OF SHREE SAI BABA.
Pujya Baba's idol was carved from white marble by Shilpkas Shri Madhu Patel of Mumbai at a temple campus.
Campus and Facilities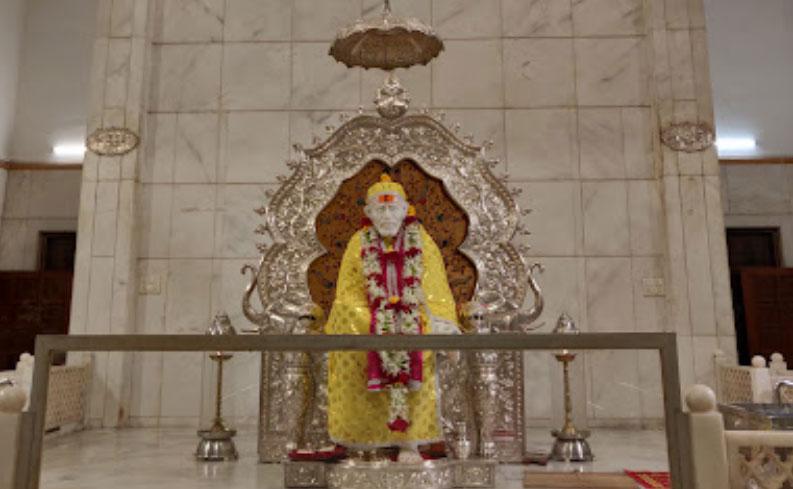 At present the trust is having over and above Pujya Saibaba temple A DWARKAMAI – Dumgruh temple is also at the site.
The trust has SADHAK NIWAS with a residential facilities of 14 double bedrooms, along with a room of 7 beds and a dormitory facilities for Pujya Saibaba devotes.
A BHOJANLAYA and CANTEEN facilities are also available.
At campus for children a small BALUDYAN with a rules and laying facilities are also available.
Contact Address
Shree Shirdi Saibaba Sansthapan Tithal Valsad,
Tithal, At Post,
Tithal via Valsad,
Valsad, Gujarat (India) – 396001
Contact Number:- (02632) 248716
Located- About 7km from Valsad Railway Station
Connected By Railway & Road Transport
Guide Map