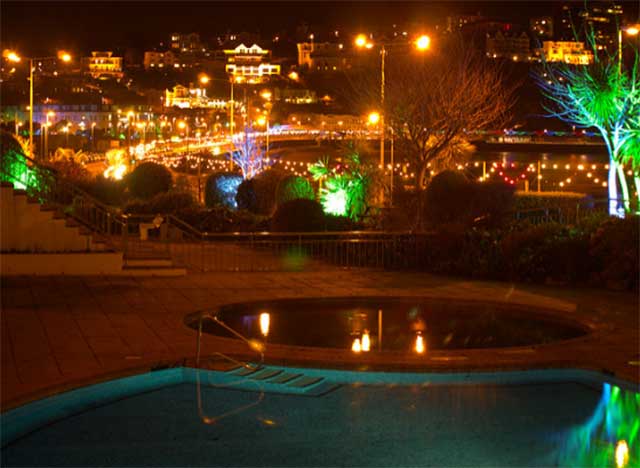 Photo Credit: neil maxfield
The Devon town voted one of the best destinations for quality hotels.
Torquay in Devon is probably best known for its role as the town where Basil Fawlty ran his fictional hotel Fawlty Towers in the BBC television show of the same name. The hotel was known for being snobbish, badly run and plagued with farcical situations that the eccentric hotel staff had to deal with. The 1970s TV show continues to be one of the most popular programmes on British television today but while Brits continue to love the show, it hasn't done much for the reputation of hotels in the Torquay area. This is particularly true if you look back at the story that started the Fawlty Towers programme. John Cleese (who plays Basil Fawlty) is said to have been shocked and intrigued by the incredibly rude behaviour of a hotel owner when he was staying in a hotel in Torquay. The Gleneagles Hotel, as it was known then, was where the cast of Monty Python were staying whilst filming in that area and the hotel manager was reportedly was erratic and badly behaved towards guests.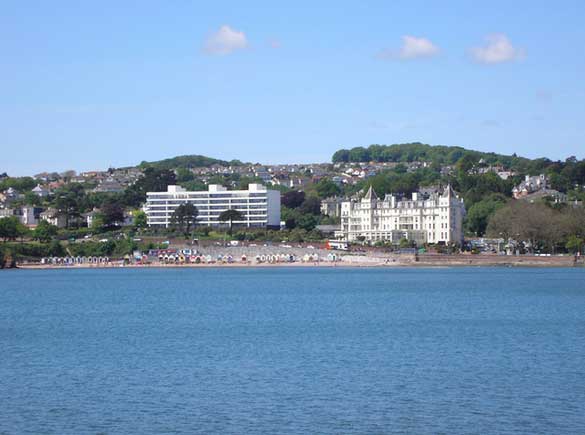 1 The Grand Hotel – Photo Credit: Barry Lewis
It seems, however, that the fortunes and reputation of Torquay hotels have changed dramatically since the 1970s. A recent report from a leading hotel website has placed the Devon town in the top five destinations in the United Kingdom with the best hotels. Scoring 8.2 out of 10, Torquay lost out to the leading tourism city of Sheffield and came in at number five overall. The company looked at qualities like the standard of service, its location and the attractions the area had to offer. It was found that Torquay possessed positives in all of these and therefore has been named as one of the top holiday destinations in Britain. It is evident that the standard of hotels has improved since John Cleese stayed there, with more professional staff, quality hotel suppliers and a better aesthetic approach to hotel management being practiced.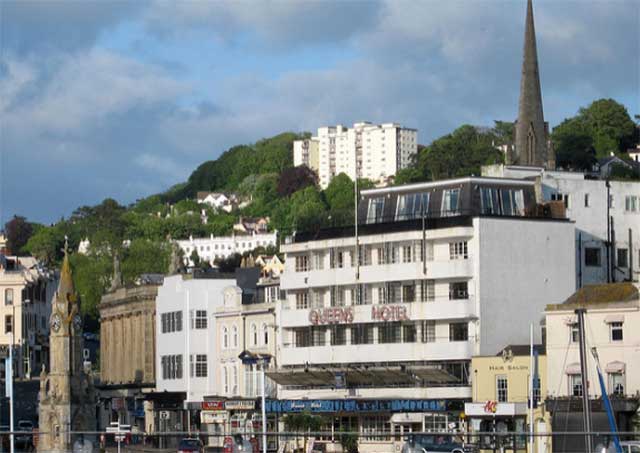 Torquay Queens Hotel – Photo Credit: Tabitha loves
In addition, the Torquay area has often been praised for its Mediterranean-feel and many call this coastal location the 'English Riviera' because of this. There is also a huge range of local attractions, such as the Kent Caves and Babbacombe Theatre that give the town its appeal. It is unsurprising then that the standard of hotels now matches the beautiful area and that people around the world are recognising what a fantastic destination Torquay is. It seems that Torquay hotels are not 'fawlty' in the slightest.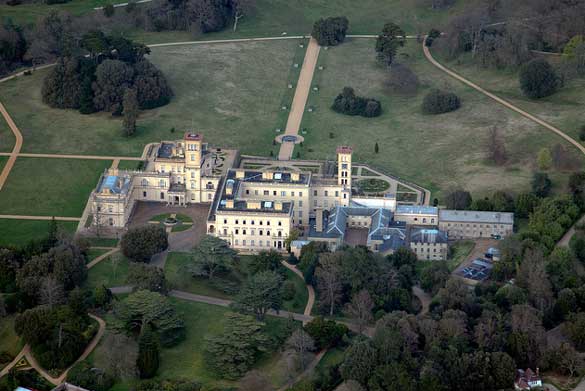 Hotel, Torquay, Devon – Photo Credit: Tony Crowe posted in flickr
Author – Adam has been writing articles for a number of years with great deals of success in many different industry sectors