The Caribbean Seas are home to over a thousand beautiful and exotic islands. Often the source of holiday day dreams: A constant flow of cocktails being served to you whilst you sunbathe on the long sandy beaches. The sea quietly lapping at your feet, keeping you awake and the sun keeping you healthy. It's the dream we turn to when stuck behind the desk at work. But reality lies behind these dreams and some islands deserve a further mention.
Barbados is one of the most special islands you can visit. Often called 'Little England', this island has kept its British heritage and mixed it with a solid African influence. The island has everything you can desire on holiday, five star resorts, quiet beaches, forests to escape to, a vast array of shops and a good nightlife. It's managed to develop its reputation as a leading island, without the tacky trappings that normally associate themselves. There's a touch of class all over Barbados.
Barbados – Photo Credit: Derek Hatfield
Bermuda is smaller than Barbados, but packs a lot into its slender dimensions. Snorkeling around the island will allow you to explore some of the quietest and more amazing beaches anywhere in the world. If you are on the island during March or April, head to the south side beaches and you can spot the migrating humpback whales. Alternatively head down to the Olde Town and experience a real traditional market.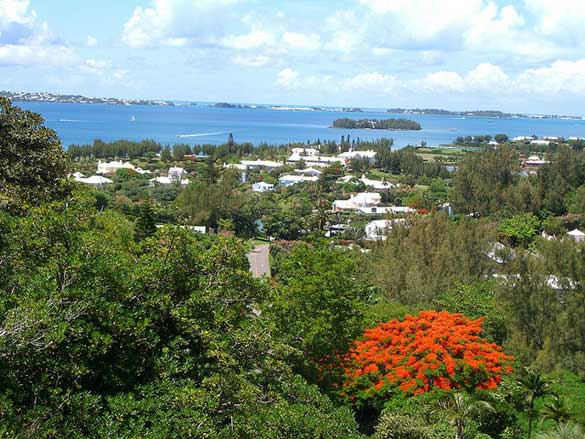 Bermuda – Photo Credit: A Better Stay
The Cayman Islands house some of the worlds most luxurious golf courses. Their reputation alone brings golfers to the island. If golf isn't you thing, there's plenty still to charm you on the islands. The sea naturally is the hub for most tourist attractions and apart from the outstanding beauty of the beaches, you should spend a day at Turtle Farm or the magnificent Stingray City.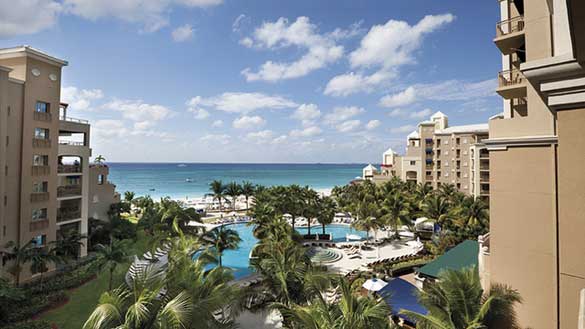 Cayman Islands Luxury Resorts- Grand Cayman, The Ritz-Carlton – Photo Credit: rebeccakbrown
St. Barts beauty is in its missing tourists. You wont find the masses heading here. With a small airport and very small harbor, large volumes of tourists can't get to the island. The island has an embarrassment of riches when it comes to picture perfect beaches. Keeping the small island feel has made it a desired location for the rich and famous, so you should fit in just fine.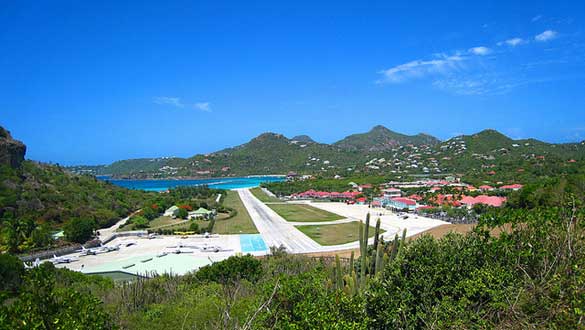 St Barts Airport – Photo Credit: mike2099
St. Lucia will give you the stunning beaches of other islands, but it brings these with a pinch of rain forest and a pair of volcanic peaks to the mix. Indeed, when the sun is setting and sea is still, the sight of the twin volcanic peaks breaking through the ocean creates a unique back drop for a magnificent meal.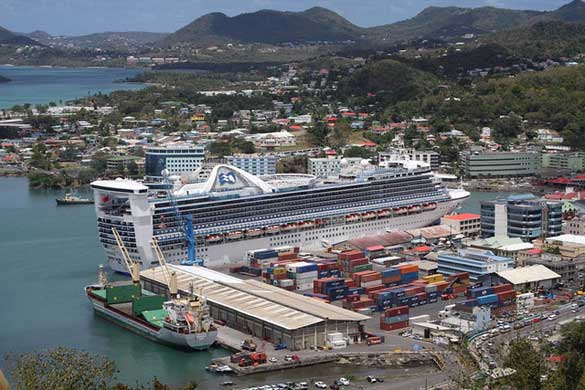 St. Lucia – Photo Credit: Derek Hatfield
In truth, you can not go wrong with a Caribbean island holiday, they will all welcome you and you'll leave wanting more.
James is an avid writer who likes to aim his posts around cheap direct travel to places outside Europe!