Many holidaymakers head to Wales, particularly those in North-West England, for whom North Wales provides a seaside escape. When booking a cottage, Wales is certainly worth considering. If you go to Wales, you can stay in Snowdonia in the north, in the Brecon Beacons in the south or anywhere in between.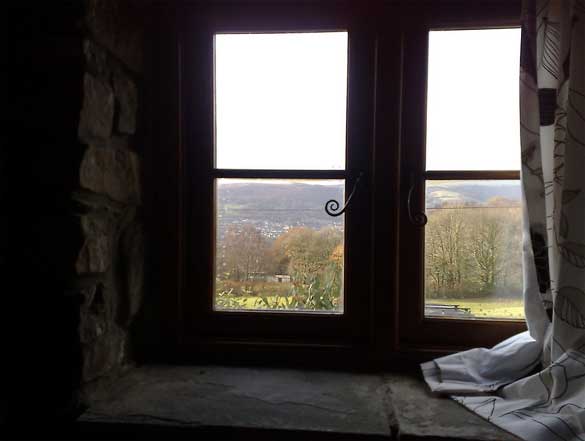 Photo Credit: Mark Hillary
In many ways, those looking for walking holidays are spoilt for choice in Wales. Snowdon is the best known mountain in the principality but the Snowdonia region also features many other peaks which are just as beautiful and which are far less visited. The Brecon Beacons generally get quieter as you head further west and they are a great place to walk.
Many people have great memories of childhood holidays on Anglesey. Anglesey is separated from the mainland by the Menai Strait, although there are two bridges. Both these bridges are quite a spectacle in themselves with Thomas Telford's suspension bridge providing a spectacular backdrop for Robert Stephenson's Tubular Britannia Bridge which now supports the new A55 expressway. Relatively remote, tucked away in the corner of Wales, Anglesey is quiet and offers a relaxing holiday that is also great for kids.
When booking a holiday cottage, think about what you want from your accommodation and where you want to be. Weighing up your needs, you will eventually be able to narrow down your search to a handful of cottages, from which you can perhaps pick the cheapest. Pretty much every area of Wales has a cottage for hire. Many internet sites can let you choose a holiday cottage in a certain region so try to hone down your search criteria to the area you want to visit. Some sites also have offers depending on the time of year, with good discounts off the original price. It's worth checking these out before looking elsewhere.
Self catering accommodation allows far greater independence and a more rewarding holiday. A cottage is great when you have kids as it is exciting for them to feel like they are living in a completely different house. It is especially good to get self catering accommodation if you are planning a walking holiday as you don't have to worry about the mess – you can always head out to the pub if you can't be bothered cooking, anyway.
Holidaying in a self-catering holiday cottage has so many benefits it's easy to see why many Briton's choose this type of holiday. And the trend to holiday in the UK seems to be increasing all the time. What's the point of exploring further climes when you've not seen the splendour your own country has to offer?
Ronald James works in the entertainment industry and regularly writes articles on subjects such as holiday cottages on behalf of clients such as www.internet-cottages.com.