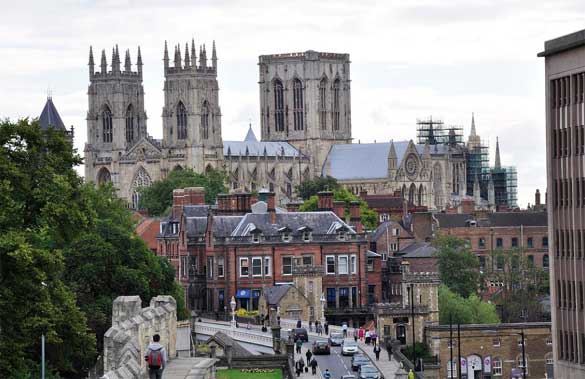 Photo © Richard Southwell
If you've been hard at work for weeks or possibly even months on end, then the chances are you've more than earned the right to enjoy a relaxing break. There are of course many different destinations for you to choose from, and settling on just one can be a real dilemma. If you're tempted by the prospect of getting away for a few days, then a holiday here in the UK could be just the ticket – after all, there's none of the hassle that comes with international travel. One of the best things about living in the UK is that you're never more than a few hours away from a truly outstanding holiday destination, so you're sure to find something that's right for you.
With all that in mind, then, it could be worth thinking about what a Yorkshire holiday might have to offer. Yorkshire has long been a popular destination for tourists – many of whom are drawn primarily by the spectacular and dramatic scenery of the Yorkshire Dales – but it seems to have grown further in popularity in recent years. Here are a few suggestions as to why you should choose a Yorkshire holiday.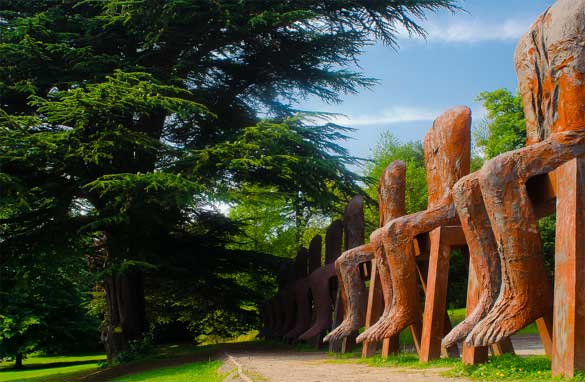 Yorkshire Sculpture Park – Photo © Thomas Tolkien
Explore the Yorkshire countryside
Yorkshire's countryside scenery has often formed a backdrop to legions of films and TV programmes, as well as inspiring much-loved poetry, paintings and literature. Bearing that in mind, it would be a real shame if you didn't get to see for yourself just what the spectacular Yorkshire countryside has to offer. There are three National Parks which are partly or wholly located in Yorkshire – the Yorkshire Dales, the North Moors and the Peak District – and these parks continue to draw millions of visitors every year, with very good reason.
If you're looking for somewhere to enjoy long walks, then the Yorkshire Dales could be the ideal place for you. There are plenty of gentle walks to choose from for those of you who aren't looking for anything too taxing, but there are also more challenging routes around the Three Peaks area – so if you're looking to ramp up the difficulty level a bit, you're sure to find something to keep you occupied. The Yorkshire coastline is also renowned the world over, and indeed much of it is designated as Heritage Coast territory. A ride on the Settle to Carlisle railway is also much recommended for anyone who wants to get an intimate view of Yorkshire's areas of outstanding natural beauty.
Pay a visit to Yorkshire's cities
Of course, no trip to Yorkshire would be complete without a trip to at least one of its cities. The largest city in Yorkshire is Leeds, which is well-known as one of the UK's truly outstanding shopping destinations – so if you're looking to indulge in a spot of retail therapy on your trip to Yorkshire, it would be foolish not to pay a visit to Leeds. Alternatively, York's rich history, outstanding architecture and warm welcome also makes it a magnet for visitors.
Guest post contributed by Simon Jones. A Yorkshireman by birth who really enjoys nothing more than short weekend breaks in the beautiful countryside Yorkshire has to offer. Particularly enjoys Warner Leisure Hotels UK Breaks due to their brilliant hotels they have in the Yorkshire area.