Chessington World of Adventures – Days Out With the Kids Chessington World of Adventure is located in Surrey, England. A park designed with world adventure in mind, your family will can spend an exhilarating day exploring the zoo, aquarium and themed lands full of exciting rides and entertainment. Adding Fastrack to your ticket purchase ensure that your family will move through the queues faster and you can enjoy more attractions in your day. Be sure to check the Chessington World of Adventure website for information on park hours, ride closures, advance ticket purchase and any additional questions you may have on the best way to make your family's day memorable.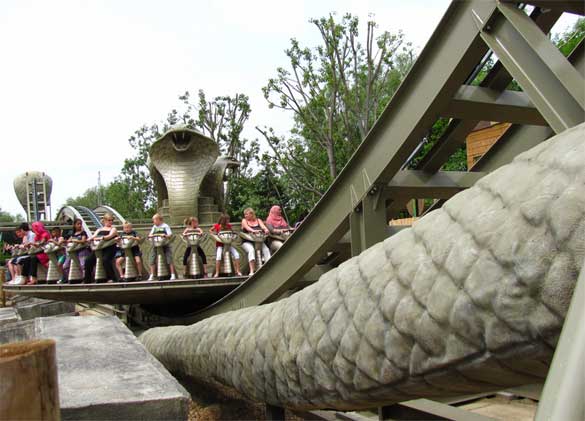 Photo Credit: Jeremy Thompson
Chessington Zoo holds over 1000 animal species including rare and endangered creatures. The Trail of The Kings is where your family will find gorillas, lions, tigers and other fascinating animals. Be sure to schedule your day to catch the gorilla scatter feed and watch these large primates in action. In the children's zoo your family can pet and play with goats, sheep, ducks, pigs and rabbits. Other must-see animals in the zoo are penguins, monkeys, reindeer and reptiles. Don't forget to check the Chessington World of Adventure website for days and hours of operation and make a schedule for your day at the zoo. Your family won't want to miss any of the shows, exhibits and feeding times. Chessington's Sea Life Centre is where your family can experience sea life up close and personal. Walk through the ocean tunnel and be amazed as sharks, rays and other sea-life swim over and around you. Spend some time exploring the exhibitions and rock pools and discover how starfish, seahorses and other sea life live. Make sure your family sees the octopus, and check the schedule for feeding and show times.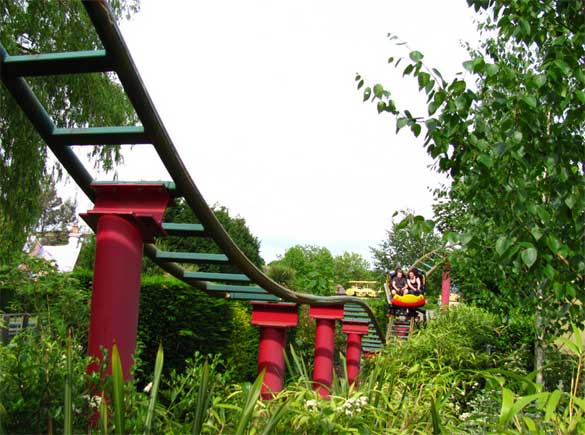 Photo Credit: Jeremy Thompson
With 10 themed lands including Pirates Cove, Forbidden Kingdom, and Mystic East, adventure is found around every corner at Chessington World of Adventure. Thrill-seekers will be exhilarated with rides such as Vampire, KOBRA and Tomb Blaster. Smaller adventurers can find fun on the Flying Jumbos, Bubbleworks and Jungle Bus. The entire family will enjoy the new Zoofari; an off-road safari ride through an African savannah where you will see zebras, giraffes and rhinos cohabitating in a simulated natural environment. Don't miss the Safari Skyway; a sky tram ride that takes you on a trip over and around Chessington Zoo. Plenty of attractions, games and fun are found at Chessington World of Adventure.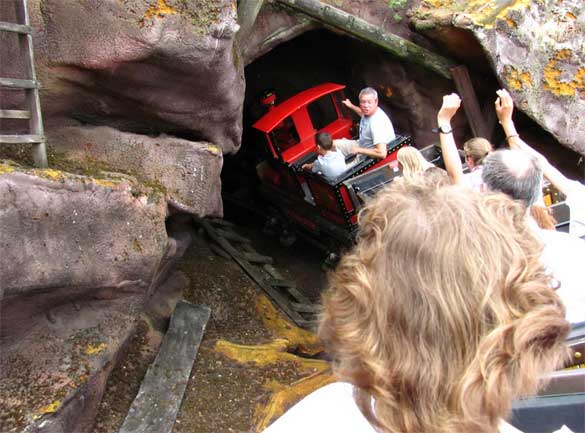 Photo Credit: Jeremy Thompson
When it's time to eat your family won't have to leave the park to share in a delicious meal. Dine on an all you can eat family buffet at the Pizza and Pasta restaurant in Market Square. If chicken is what you are craving – Chicken Shack will satisfy your appetite. Fresh donuts are also offered for a special treat.
Chessington World of Adventure deals can make a family trip more affordable, and more fun. Sign up to receive emails to hear about special events and discounts in advance. A Chessington Annual Pass provides an entire year of fun for one low price and offers a wealth of benefits including free parking, discounts in park restaurants and gift shops, resort hotel discounts and a 20% savings on Ultimate Fastrack tickets. Advance purchase and group tickets are also ways to save.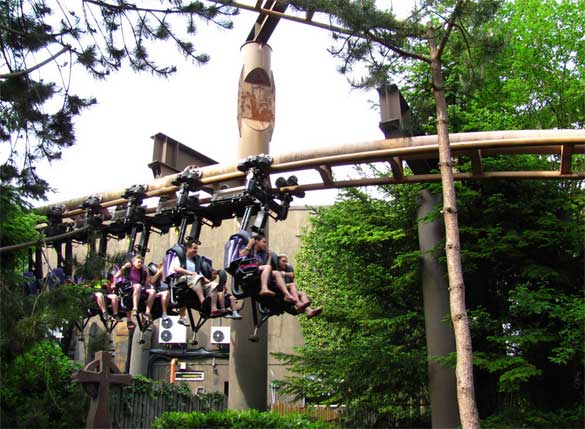 Photo Credit: Jeremy Thompson
Johanna Michelle write for MyFamilyClub – All the best competitions, freebies, deals, and ways to save money for families on their shopping, bills, days out and holidays.