If you are looking for a fun filled getaway, you might be interested in learning about the various boardwalk areas located in New York and New Jersey. These areas provide an array of activities you and your family can take part in.
Check out the Sights in New Jersey
Seaside Heights
Point Pleasant
Asbury Park
Seaside Heights New Jersey – Photo Credit: Jazz Guy
Along the shore of New Jersey you will find an assortment of beaches and amusement parks. The beach located at Seaside Heights draws more of the lower class residents from this area. It is often described as having a seedy atmosphere which can be appealing to people who want a real life adventure filed with unusual characters. If you vacation here you will find numerous food and beverage stands as well as the Funtown Pier Amusement Park. If you are looking for more of an adult destination, you will like what this park has to offer.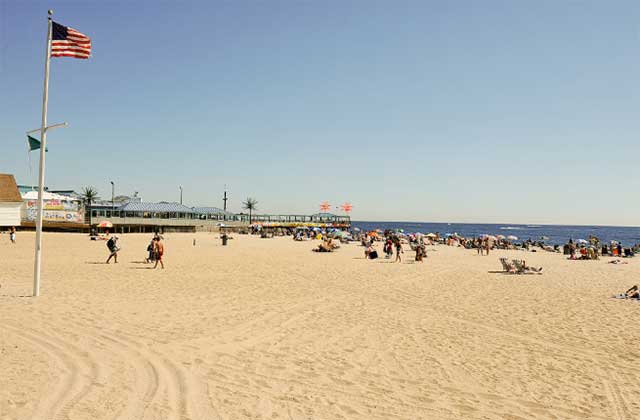 Point Pleasant, New Jersey – Photo Credit: Jazz Guy
Point Pleasant is a destination you should make with your kids. The beaches here are clean and the people are family oriented. This area also has an assortment of fun filled amusement rides which are not as crowded during the week as they are on weekends. Adults can also kick back in the Tiki bar or enjoy the amazing sunset view from the pier.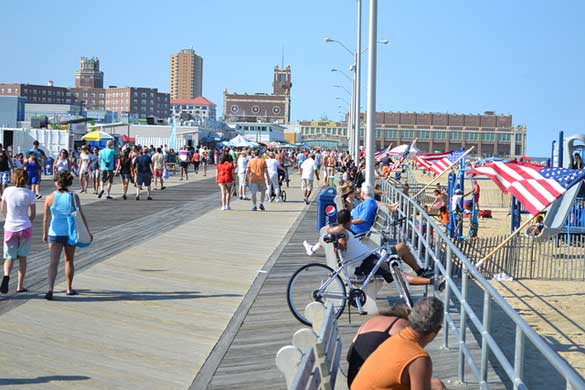 Asbury Park, New Jersey – Photo Credit: Ryan Janek Wolowski
Asbury Park is best remembered as a favorite hangout for hippies during the 60's and 70's. This park has a casino as well as a couple of bars. The Stone Pony is where music legend Bruce Springsteen used to perform. If you are a music buff or want to take a walk down memory lane, this park is the place to visit. It can also make a great honeymoon destination with lots of new construction bringing in hotels, condominiums and restaurants.
Boardwalk Destinations in New York
Coney Island
Rockaway Beach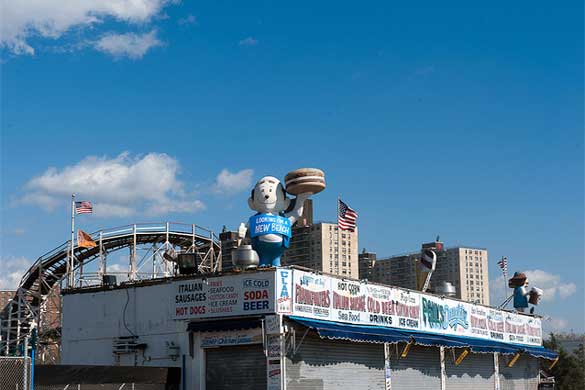 Coney Island, New York – Photo Credit: IljaOblomow
Anyone living in the New York area is familiar with Coney Island. The entire island is considered to be a fun filled entertainment area. You will find a host of memorable venues located at this boardwalk destination. This is where Nathan's hot dogs became famous and where you will find the Cyclone roller coaster, one of the original coasters constructed with a wooden frame. The Coney Island amusement park is filled with old world features including a wooden carousel complete with working saddles. You and your family or friends will find the fun never stops at Astroland where you can ride to the top of Astro Tower to see a 360 degree view of the entire area.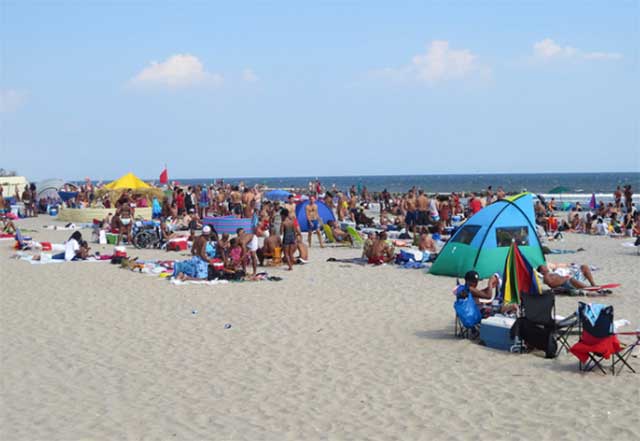 Rockaway Beach – Photo Credit: Ryan Janek Wolowski
Rockaway Beach is located in the Queens borough of New York. This beach was actually used as a location in one of Woody Allen's films. If you are looking for a quieter vacation destination, than this is the spot for you. Set amidst a background of neighborhood houses this beach has aplenty to offer in the way of amusement and entertainment. This is a favorite spot for people who love to spend time in the water swimming or surfing the ocean waves. The beach is also dotted with scenic dunes which can make great backgrounds for your vacation photos.
Ben Sawyer is an avid blogger and marketing consultant from NYC. Since he is working from his home in New York, he likes to walk a lot in his free time, especially around Rockaway Beach, because it is located in Queens- nearby Ben's house. In this article Ben wrote about his favorite boardwalks in Ny and NJ.