License: Creative Commons image source
Once the stressful days of work are over and a life of leisure can be led, why not look at making an overseas location your home? With benefits that include cheaper living expenses, more days of sunshine and plenty to see and do, retiring abroad can be the ultimate reward for a lifetime of hard work. Here, in no particular order, we look at the top 5 overseas destinations for retirees:
Spain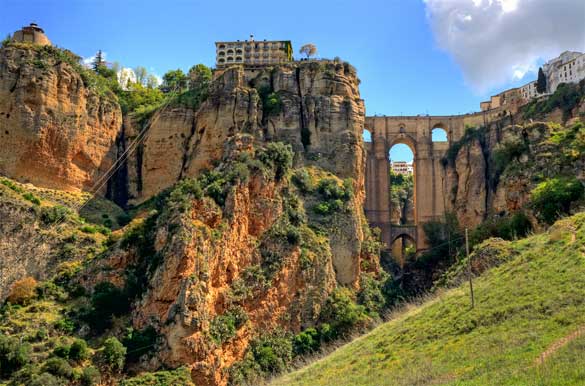 Photo Credit: Bert Kaufmann
With the largest expat community in Europe, you'll never feel far from home in Spain, but you will be able to enjoy a lifestyle that just can't be experienced in the UK. Famous for its warm summers, slower pace of life and lower living costs, Spain offers an idyllic location for a new life, as you get older.
Whether you choose to relocate to the white beaches of the Costa Del Sol, one of Spain's major cities such as Barcelona, Madrid or Valencia, or decide to live the island life in the Balearics or the Canaries, in Spain you can expect to enjoy relaxed, sunshine filled days.
Malta

Photo Credit: LUIS FELICIANO
If you love the sun then Malta is for you; Malta boasts over 3,100 hours of sunshine every year and has an average annual temperature of nearly 19 degrees Celsius.
It also has strong links with the UK with many things in common, including the fact that English is widely spoken and driving takes place on the left.
A safe and friendly little island, Malta's crime rate is very low, while its medical care is first class, currently ranked 5th in the world by the World Health Organisation. Equally as important is the fact its people are friendly and welcoming.
Known as "the jewel of the Mediterranean, Malta has so much to offer including low taxation, a pleasant climate and an abundance of outdoor activities such as golf, tennis, scenic walks and relaxed sea swimming.
Barbados

Photo Credit: Pinnea Dominica
A location for those with a considerable amount of money behind them, and for good reason: Barbados is an incredibly exotic place to retire to. The very definition of paradise, Barbados features a rolling terrain of limestone hills, pure white shores and lush botanical gardens.
With a massive expat community, Barbados is an ideal place for the British retiree, English is spoken, driving is on the left and several British celebrities have homes on the island including Sir Cliff Richard, Sir Andrew Lloyd Webber, Cilla Black and Simon Cowell. Plus cricket is massive, the food is fantastic and the weather just can't be faulted.
Florida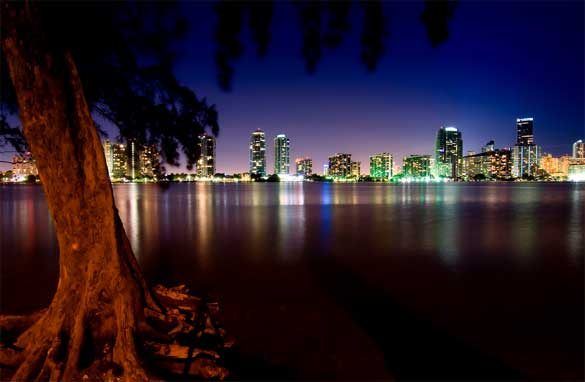 Photo Credit: Steven Kelley
Another slice of paradise but this time with all the conveniences of the United States. Florida is an incredibly popular holiday resort and increasingly it is becoming a haven for retired Brits. With beautiful beaches, a whole host of attractions and a stunning climate, Florida will give you a relaxed   pace of life.
Year-round sunshine and a warm climate make it perfect for sun-seekers while championship golf courses, enviable fishing spots, massive shopping malls and of course numerous theme parks give you plenty to do.
Ireland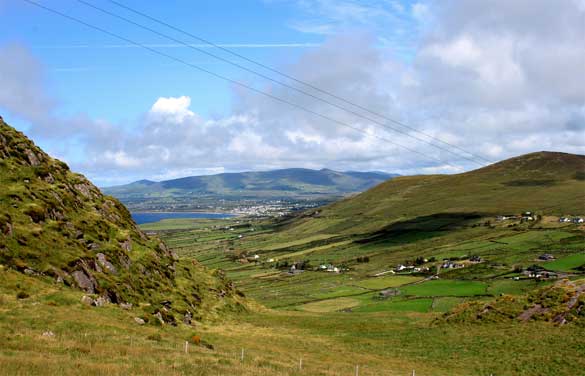 Photo Credit: Fla
One for those who aren't chasing the sun; Ireland may not have warm temperatures but it does have some stunning scenery, some incredible history and some stunning benefits.
Free travel on buses and trains, free television licenses, cheap power, and a wealth of things to do are just a few of the reasons why Ireland is fast becoming the go-to location for British pensioners looking to make the move abroad.
Filled with natural beauty to take in daily, in Ireland you may find yourself indulging in a healthy routine of golf, sailing and walking or just exploring the breath-taking scenery and numerous historical landmarks.
Christopher Evans assembled this post with the assistance of Annuities4U.